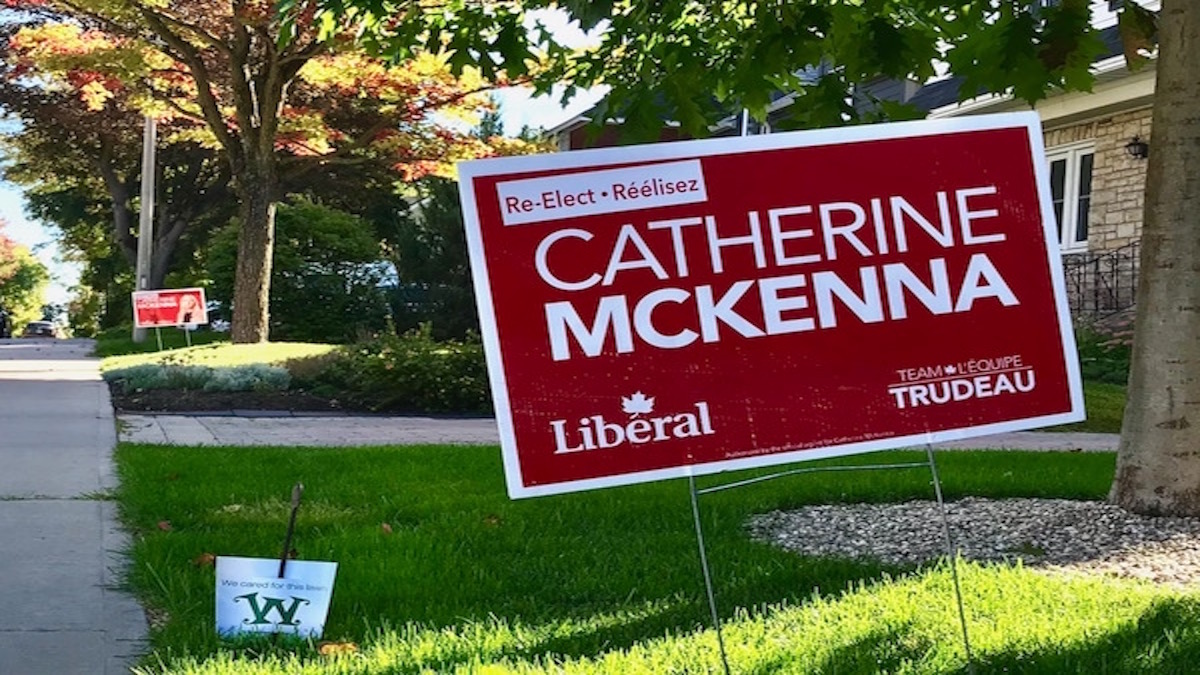 An estimated 30,000 expat Canadians can now vote in this year's federal election because of a Supreme Court ruling from this January.
In a 5-2 majority decision, Chief Justice Richard Wagner wrote that "voting is a fundamental political right." This decision means Canadians living or working outside of Canada can now vote in federal elections.
With the federal election just five weeks away, this is great news for some Canadians who are currently away from home.
"I'm happy about [the new ruling]," said Emma Snell in a phone interview. She is currently living in the U.S.
Snell was born in Canada and lived here until she was three years old when her family moved to Boston, Massachusetts.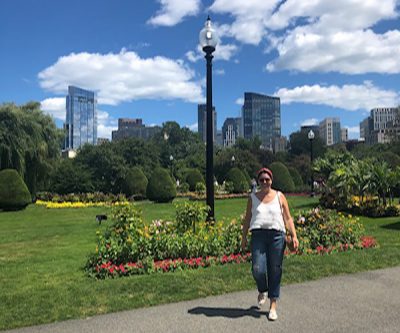 She reconnected with her Canadian roots at Carleton University from 2012 to 2015, and regularly voted when she was in Ottawa. Snell is planning to vote for the Oct. 21 election.
"I think that I'll always really care about what's happening, not only in my riding, but in my province and federally as well," she said. "If I ever want to move back, I want to make sure it's a society I want to function in."
For Kirsten Westeinde, the right to vote in the upcoming federal election is important to her, especially considering she cannot vote in the U.S.
"I still have a lot of people I care about who live in the country," she said by phone. "Even if I'm not living there, there are things that are going on that are important to me."
Born in Vancouver, Westeinde is working in San Francisco, California. She said that since she moved south two years ago, she has been coming home about every two months.
Westeinde said she generally receives the best picture of what is going on in Canada when she visits her hometown, because there is no coverage of the Canadian election in the U.S.
With Chief Electoral Officer Stéphane Perrault's estimate of the number of expats registering to vote, there may be a rise in voter turnout this year.
The highest percentage of voter turnout within the past five federal elections was at 68.3% in the 2015 election.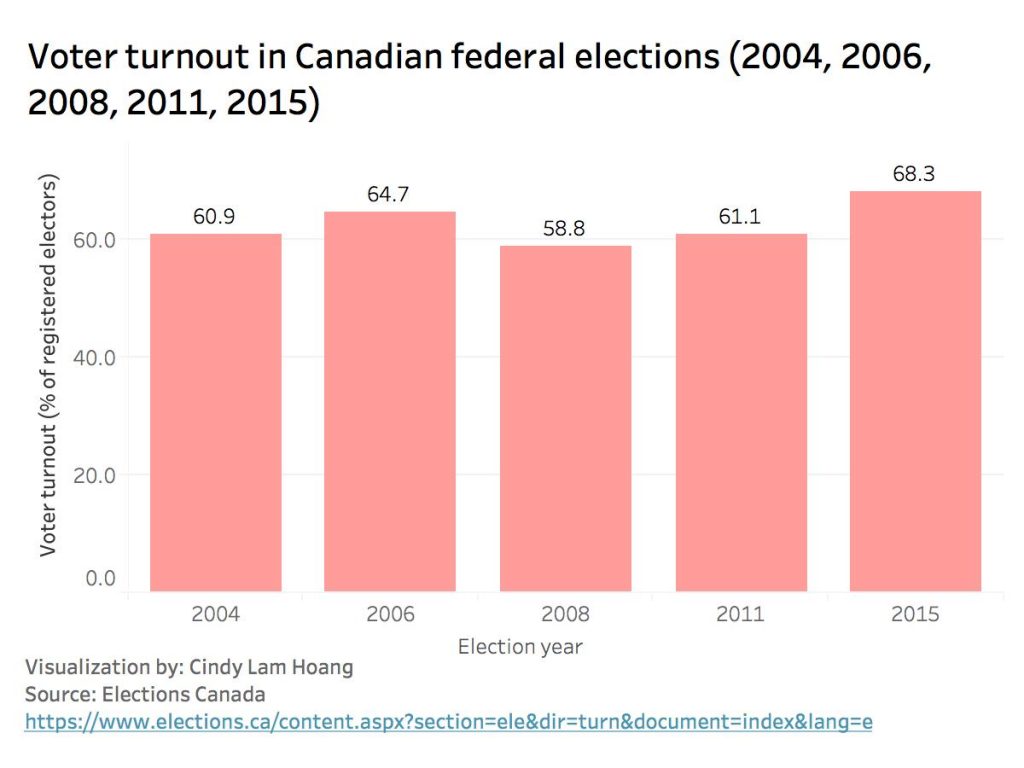 When it comes to the impact of the expat votes, Conrad Winn, a political science professor at Carleton University, said he thinks they will only matter if the vote in a riding is very close.
According to Winn, what matters more is how voters are getting informed about the election.
"I think the communication from journalists has immense importance in all elections and in all of politics," he said.
Winn said there are many great sources of information that are available to citizens if they are willing to search for it when it comes to being informed on topics of the election.
"I think the quality of journalism has fallen a lot in recent years," he said, and added that it is the responsibility of journalists to lead discussions to keep citizens properly informed.
Since the election is just over a month away, citizens have until voting day to stay informed and up-to-date about election topics that are important to them.
To vote while living abroad, Canadian citizens can apply online to vote by mail. With the application, an ID is needed of either pages two and three of their Canadian passport, their Canadian citizenship certificate or card, or their Canadian birth certificate.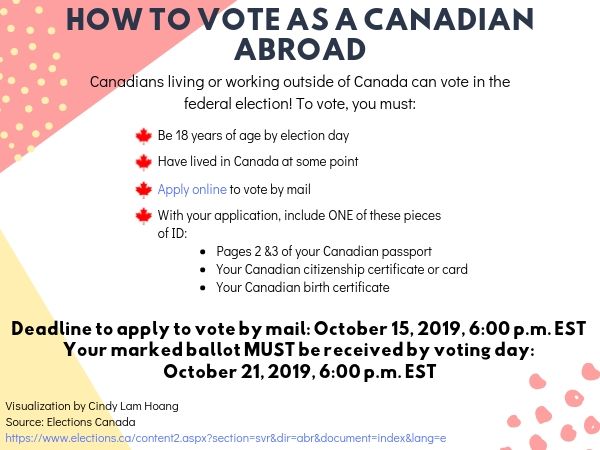 The deadline to apply to vote by mail is October 15, 2019, 6:00 p.m. EST. Elections Canada must receive their marked ballot by election day, which is October 21, 2019, 6:00 p.m. EST.
For more information, visit the Elections Canada website.
---