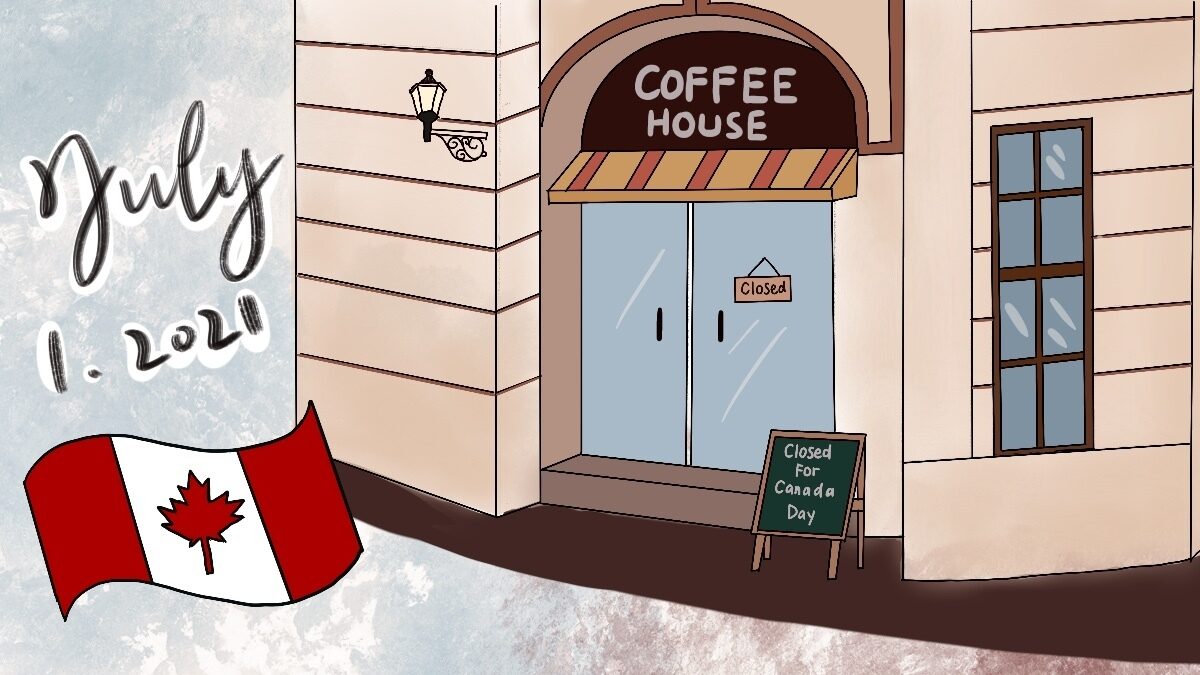 This Canada Day, some Ottawa businesses are putting sales on hold to stand in solidarity with Indigenous people.
Some stores, like Morning Owl Parkdale, are closing their doors all together July 1, while other operations, such as Ottawa Markets are donating funds to Indigenous organizations.
"We decided to close because we don't feel like celebrating the genocide that took place in order for us to be where we are today," says Kate Lin, co-owner of Morning Owl and Parlour on Parkdale Avenue.
Lin says it's difficult for the staff at Morning Owl to face the public on a day that is considered to be one of mourning for many Indigenous people this year.
"There was a call to action for Canada Day to be a day of mourning. You don't celebrate what you're mourning. This is not a celebration of life because there are no records on whose lives have been found," she said.
The closures come in the wake of the recent discovery of hundreds of unmarked graves at former Residential School sites in Saskatchewan and British Columbia.
In Ontario, there are 12 known unmarked burial sites and 18 residential schools according to the Truth and Reconciliation Commission of Canada.
The federal government has committed to spending $27.1 million to conduct further investigations into the grounds of former Residential Schools and commemorate the unmarked graves. Ontario has announced it will allocate $10 million for the province.
Zackery Liberty, Ottawa Markets' communications and events co-ordinator, says he was, "shocked but not surprised" when he learned of the unmarked graves.
Liberty is an Algonquin of Pikwàkanagàn First Nation and like many Indigenous people, was aware of the residential school system long before the investigations started.
"It is a secret that is open, that everyone knows about. It's not taught in public schools, but people are aware of it," he says.
Now, he says people who didn't have a chance to learn can know the truth.
"Those who were turning a blind eye to it kind of have to face it," he says.
Scott MacKillop, owner of Barely Bruised Books, says anyone who celebrates Canada Day, "is complicit with the ongoing genocide of Indigenous Peoples on Turtle Island."
The Indigenous owned book store will open July 1, but all sales will go toward the First Nations Child and Family Caring Society of Canada.
He says any businesses that remain open today should follow suit.
This year, Ottawa Markets is donating vendor fees to The Gord Downie & Chanie WenJack Fund, and has pledged to continue to do this every Canada Day.
They chose this charity, says Liberty, as a familiar bridge for people who may not understand the issue, but who recognize Gord Downie's name. If they recognize the late frontman of the Tragically Hip, then they can look into the charity and learn more about the history of residential schools.
"Our donation on this one day is a good step. It's not a solution, it's a piece of the puzzle," he says.
Liberty says he has been following what other local businesses have been doing on social media, such as making pledges or statements in support of Indigenous calls to action. But, he says, "there has also been a lot of silence … silence is an action in itself."
He wanted to make sure their corporation was not silent on issues that matter.
Liberty has also been reaching out to different Indigenous centres to try to get more Indigenous representation in public spaces, like markets.
Having more access to Indigenous culture and history would go a long way, he says. "I would love to have a drum circle every Saturday morning in our plazas."
Lin says closing Morning Owl for the day may have some impact on someone who doesn't understand the full extent of the current events and history of Residential Schools.
"If us closing for one day can impart compassion in our customers, we will gladly close the doors and not make money."
Canada's Indian Residential School Survivors and Family Crisis Line is available 24 hours a day at 1-866-925-4419.
---
More Stories