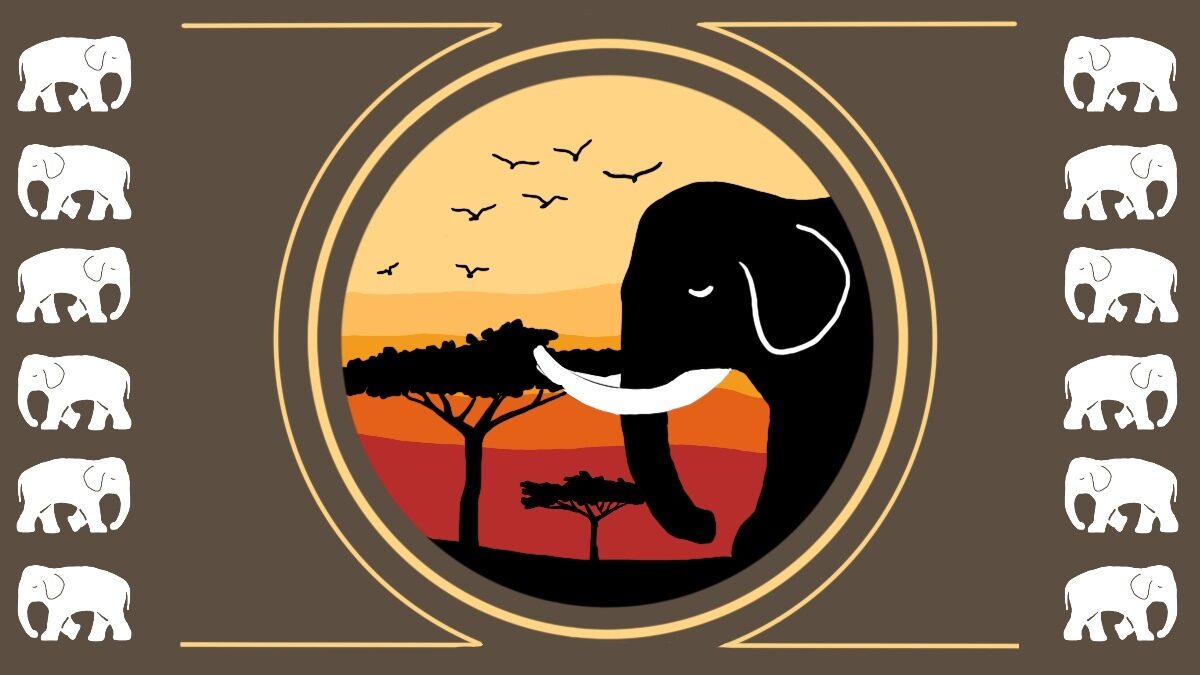 Google 'elephant ivory for sale' and results from Kijiji, ebay, Etsy and other e-commerce sites appear. The beautifully crafted ivory jewelry, ornaments and elephant tusks on these sites mask the bloodbath associated with their history.
From the 16th century to the present, the population of African elephants has declined from an estimated 26 million to about 415,000. A 1989 census in Africa showed that during the preceding decade, "half of all Africa's elephants were lost to the ivory trade".
Canada is not a major importer of elephant ivory, according to the Department of Environment and Climate Canada. But domestic trade in ivory products and hunting trophies is legal in this country.
"Most people don't know a lot about the ivory trade and what's going on and the fact it's still legal to trade ivory in Canada. Most people are very surprised about that," says Heather Craig, co-founder and director of Rhino and Elephant Defenders (RED).
RED is part of the Ivory Free Canada Coalition led by Elephanatics, an advocacy group, based in Vancouver. The coalition is advocating for a ban on the legal domestic trade of elephant ivory in Canada. Currently a seller is required to prove that the ivory product originated from an elephant taken in the wild before July 1975, or that the item was legally imported to Canada.
According to a press release by Humane Society International (HSI) Canada, about 300 African elephant tusks representing 150 elephants were legally imported into Canada between 2010-2018.
Advocates say such legal activities can trigger illicit trade and poaching of elephants.
"All of the legal markets for elephant ivory create channels for the illegal ivory and they create the incentive and the value for the illegal market," says Michael Bernard, deputy director of HSI, which is also part of the Ivory Free Canada Coalition.
"So, when we place these high values on these products, it creates the incentive for the illegal market to poach elephants," Bernard added.
In 2016, Canada objected to closing its domestic trade of ivory at the conference of International Union for Conservation of Nature, even when countries like the U.S. supported a ban. The government raised concerns that such a ban would affect the highly regulated Inuit trade in walrus and narwhal ivory.
However, last month the Environment and Climate Change Canada launched a public consultation seeking comments on what actions can be taken to "increase trade controls in elephant ivory".
At present, businesses require permits to bring in items such as antique pianos, chess sets, elephant tusks and other ivory products even if those are pre-Convention. In other words, the tusks or ivory are deemed legal if those originated from elephants before 1975, when the Convention on International Trade in Endangered Species of Wild Fauna and Flora came into use. The convention regulates international trade in endangered and threatened species.
It is not easy to distinguish between recent and pre-convention ivory as dating ivory is hard, said Craig.
"The fact is that a lot of the illegal ivory flows through as legal," Tessa Vanderkop, vice president of Elephanatics seconded her said.
She said a number of auction houses in the United Kingdom were selling elephant products which according to the age of the product did not satisfy U.K. antique laws.
A study conducted by the University of Portsmouth in 2017 found only one-fifth of the auction dealers in the U.K. employ an expert to verify an ivory item's legality in terms of age.
In Canada, auction houses have been caught selling illegal ivory as legal or antique. In 2015, a Toronto auction house that was selling elephant tusks obtained from elephants killed between 1978-1979 was raised by law enforcement.
"Over the past five years, in the numerous times we've intercepted illegal ivory coming into Canada, they're often trying to pose it as legal market so they'll fake certificates," Bernard said, referring to the pre-convention certificates required for importing or re-exporting elephant ivory.
Bernard added that verifying the origin of the ivory puts an onus on custom agents and "it's just not worth it".
Hunting trophies allowed in
Canada also allows people to bring hunting trophies from countries where it is legal to hunt elephants. The Ivory Free Canada Coalition wants a ban on the import and re-export of hunting trophies.
"Killing an elephant to try and conserve the species, which is the reason trophy hunters give for hunting an elephant, doesn't make sense to us …" said Craig.
Only about three per cent of the money a hunter pays to kill an elephant goes into conservation or into the local community, she said.
"Therefore, it's a tiny amount of money compared to the enormous value of that elephant that is lost."
The coalition is seeking bans in every category of the ivory trade cited in the government's consultation webpage.
The public consultation will close on Sept. 22 and #IvoryFreeCanada is urging everyone to call on the government to move ahead with the prohibition of the trade in elephant ivory.
---
More Stories