Black History Ottawa presented a virtual version of its annual Children's Stories in the Diaspora reading event during Black History Month celebrations in February.
The non-profit organization, which highlights the history and culture of Canadians of African descent, began the children-centred reading series more than 18 years ago in collaboration with the Ottawa Public Library.
While usually hosted at the library's Nepean Centrepointe branch, the past two editions of the event have been virtual because of pandemic constraints, comprised of pre-recorded videos from participating readers that are livestreamed on YouTube.
Black History Ottawa's public relations officer and event co-host Sarah Onyango said in the past decade the organization has worked with the Jamaican Ottawa Community Association through its Under the Mango Tree program — an initiative aimed at promoting intergenerational relationships through reading — for the storytelling event.
"In our Black community, intergenerational interaction is very, very key to strengthening community ties, but it's also a way of sort of transmitting culture and knowledge," she said.
Onyango said the event provides a space for children to hear stories that acknowledge their own experiences and a space — albeit digital in its current state — to hear stories from people whom they resemble.
"I think that's the role of … these kind of events, … which is to, of course, showcase (the books) that do exist and then inspire writers and creatives in terms of thinking about future projects," said Shanice Nicole, a Montreal-based author, poet and educator.
"We have a shared common identity, of course, because we have been racialized by society, but we are a big diaspora and we all have different lived experiences."

— Sabrin Saraj, kindergarten educator, Ottawa-Carleton District School Board
Nicole's book, Dear Black Girls, was featured in the 2022 incarnation of the Children Stories in the Diaspora event following its publication last February by Metonymy Press. The book was born from a poem Nicole wrote to encourage self and societal love for Black girls and women, and came to life with the illustrations of multidisciplinary artist Kezna Dalz.
While she hopes the book is read by people of all ages and backgrounds, Nicole said she especially wants the book to resonate with the young Black girls that it represents.
"February gives us a reason," she said. "But for me, this book is to be read, of course, year-round and by anybody and everybody, but of course I want it in the hands, most importantly, of Black girls."
The federal government said the theme for this year's month of cultural celebrations is "February and Forever: Celebrating Black History today and every day."
The theme echoes sentiments Nicole shared in an opinion piece published by CBC about working to "integrate the learning (about race) into existing routines and practices."
Nicole added that priorizing stories about Black joy and pleasure are essential to the wellbeing of children in a cultural environment that often focuses on the struggles and trauma associated with race.
Sabrin Saraj, a kindergarten educator with the Ottawa-Carleton District School Board, said choosing literature that reflects the joy and diversity of experiences can challenge prevailing narratives of Black oppression.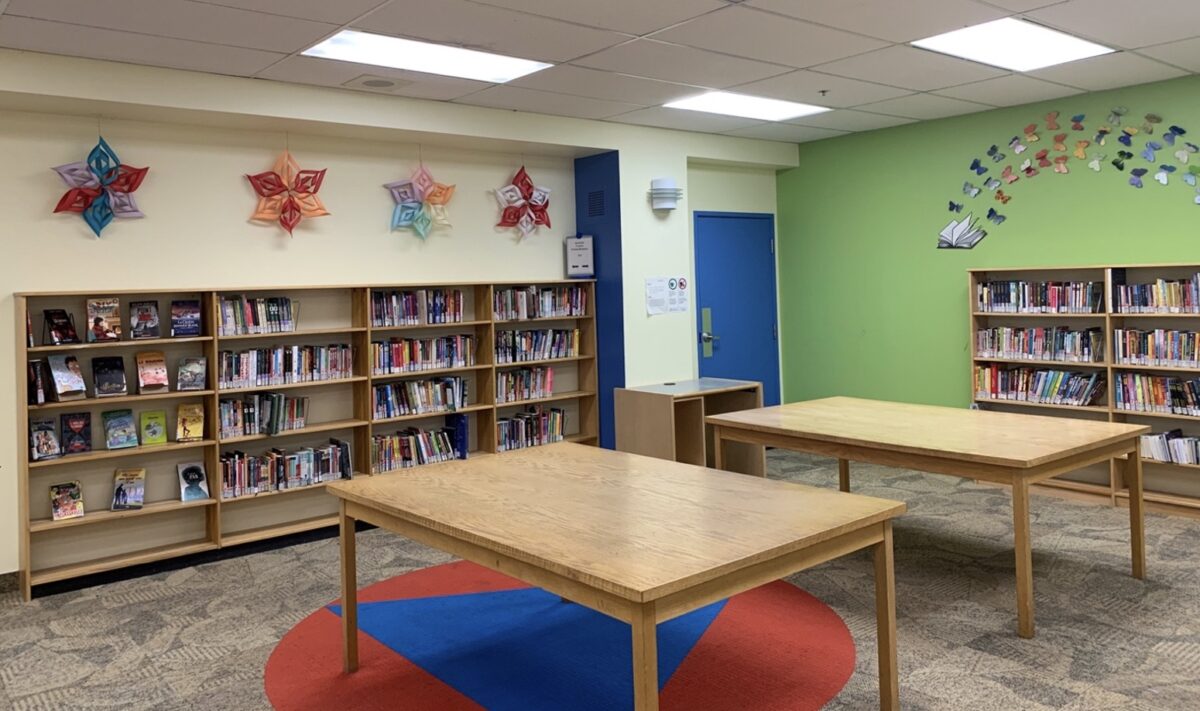 "We are not here to be saved," she said. "We are working, we are collaborating and I think picture books are a great way to showcase that for students and young children — it's to just show us living."
Black History Ottawa featured a digital library curated by Saraj and Mante Molepo, an equity, diversity and inclusion consultant, in its program for the month.
The two gathered books and media resources for all ages into an interactive collection where each work was linked to a video reading, publishing website or Black-owned bookstore where they can be found. Accompanying maple leaf animations indicated books by Canadian authors.
Saraj said the library aims to represent the experiences and themes that reflect Black communities — a nuance that she also tries to impart through her teaching.
"We really want to focus on Canada and that's because our children are growing up here… so it's important for kids to see value in the Canadian Black experience."

— Sarah Onyango, Black History Ottawa
"We have a shared common identity, of course, because we have been racialized by society, but we are a big diaspora and we all have different lived experiences," she said.
Onyango said sharing resources like the library created by Molepo and Saraj is part of Black History Ottawa's ongoing work of "mainstreaming" Black contributions. Canadian contributions are a considerable presence spotlighted by both the organization and the featured library, she said.
"We really want to focus on Canada and that's because our children are growing up here… so it's important for kids to see value in the Canadian Black experience."
OPL celebrated Black voices in Canadian and global literature through a series of booklists, events and online programming for all ages. Black History Ottawa held celebrations throughout February with virtual events including performances and guest-speaker appearances. "We're constantly looking for opportunities to collaborate and partner with these people to help promote these Black experiences," said Onyango, "and to help validate these experiences, and to help mainstream our Black presence."
---
More Stories