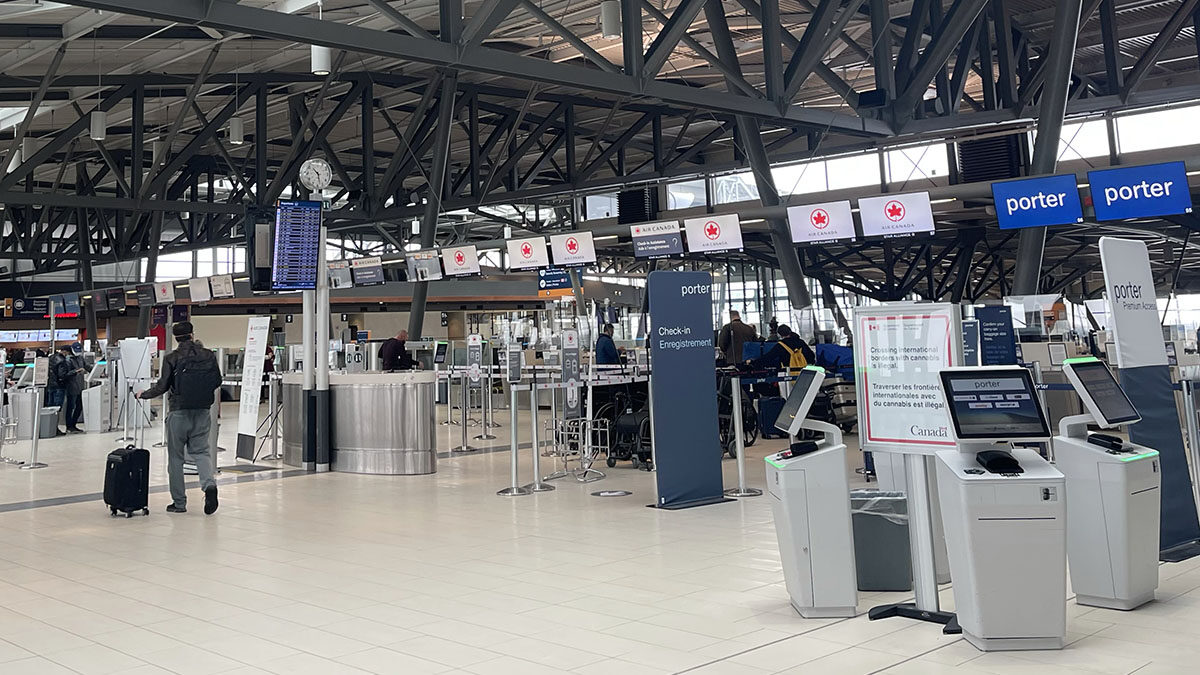 Starting today travellers entering Canada no longer need a positive pre-entry COVID-19 test.
The change was announced by the federal government in March and was supported by Canada's high vaccination rate and decreasing COVID-19 case counts, as indicated by the Public Health Agency of Canada.
This is coming, however, as two provinces — Ontario and Quebec are in the midst of a surge in infections caused by the Omicron subvariant of COVID-19. In Ottawa, for example, wastewater testing is now breaking records for the number of cases. Ottawa Public Health reported 16 new cases today but the real number is believed to be 10 times that number.
What do the new travel rules mean?
While no pre-entry COVID-19 test is required for those considered fully vaccinated, travellers could still be randomly selected for testing when they arrive.
Despite the lifting of mask mandates in most public areas in Ontario, the Public Health Agency of Canada still requires travellers arriving from outside Canada to wear a mask in public for two weeks.
For those partially vaccinated or unvaccinated, pre-entry requirements are not changing.
Travellers are also required to continue submitting their mandatory information into ArriveCAN upon arrival in Canada.
Loosening of travel rules comes as Canadians look to travel again
In February, Canada lifted its Level 3 travel advisory recommending that Canadians avoid travel for non-essential purposes to a Level 2 which advises travellers to practice enhanced health precautions when travelling internationally.
The new rules have "sparked a surge in travel bookings to and from Canada," The Canadian Press reports. It's expected that the rules change will have a "big impact on people's decision to travel." Even so, the volume of travel bookings is "unlikely to return to pre-pandemic levels," Beth Potter, president of the Tourism Industry Association of Canada, told The Canadian Press.
As the testing requirements for international travel loosen, more Canadians are looking to renew their passports and passport applications have more than doubled, CTV reports.
The 6th wave causes concern
Some have called for a return to mask mandates, but the province is not doing that, Health Minister Christine Elliott told a media conference Thursday.
To gain protection against serious infection, Ottawa's medical officer of health Dr. Vera Etches is urging Ottawa residents to get vaccinated as soon as possible.
Ottawa, our COVID levels are very concerning.

We highly recommend wearing a mask when indoors & getting vaccinated with all the doses you're eligible for.

Please read this statement from your Medical Officer of Health regarding our current situation: https://t.co/GTtcxsSmeZ pic.twitter.com/omgvOGoULF

— Ottawa Public Health (@OttawaHealth) March 30, 2022
---
More Stories