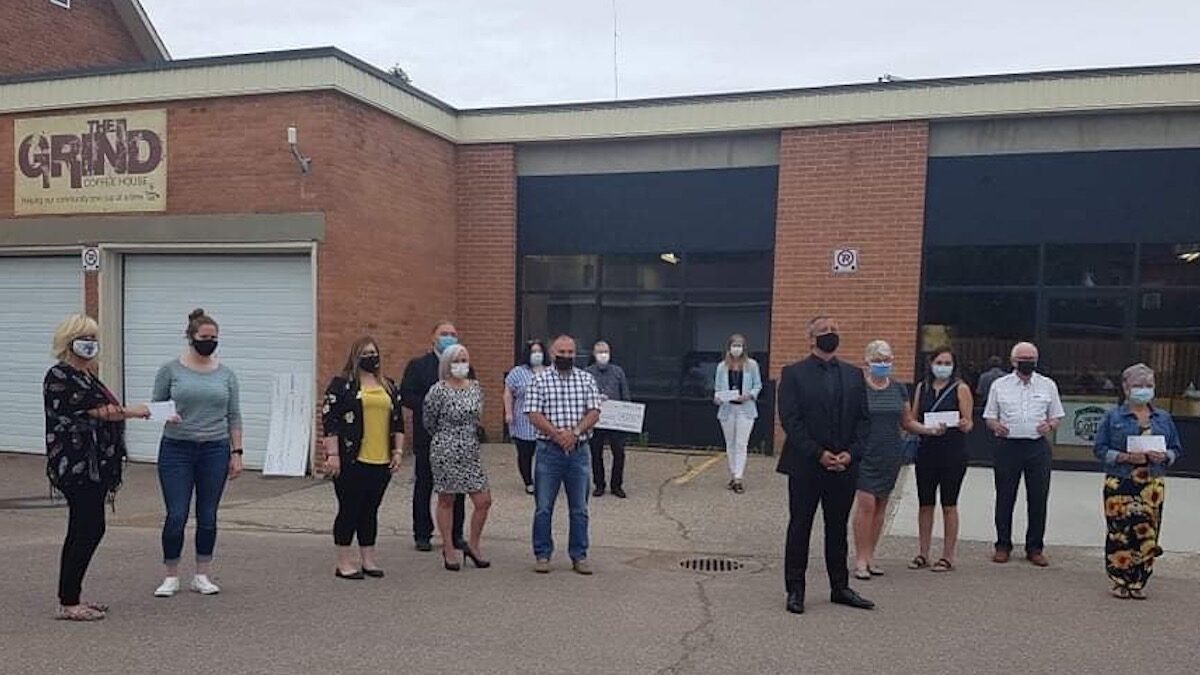 While Marty Koch's first thought after winning the $1.4 million CHEO lottery was to buy a Jeep, the thought that came right after was to give back to organizations that had helped him in the past.
Koch, who is an Ottawa resident, decided to donate $30,000 to six local organizations in Pembroke, where he grew up. This includes The Grind Pembroke, Pembroke Regional Hospital Acute Mental Health, Petawawa Pantry Food Bank, Renfrew Country OSCPA, Robbie Dean Family Counselling Centre and St. Joseph's Food Bank.
>
Koch won the lottery on April 27 and he presented the cheques in Pembroke on June 11.
"The donations that I made were picked specifically for humanitarian reasons but also because I used those services in the past," Koch explains, adding that he was in situations where he didn't have money for food, wanted to take his own life and had addiction problems.
"I had to go to the acute mental health, and I remember what it was like and I remember also what it's like to get better. There's hope for people," he says.
Laurie Alton, president and co-founder of Petawawa Pantry Food Bank, says in an email that aside from his donation, "Marty's story of hope, thoughtfulness, and human resilience will have a lasting impact on the food bank and the clients it serves."
Alton says that the foodbank's mandate is to feed hungry people, but they also value their clients, support them and encourage them.
"Not only will the money be used to meet their needs, we hope that our clients see the hope that comes from pursuing a dream, a goal, an ambition to go beyond their current situation so that one day they too may be a 'Marty,'" Alton says.
Heather Jobe, Community Development Co-ordinator for the Renfrew Country SPCA, says in an email that Marty's donation will help the SPCA vaccinate, deworm, microchip and spay and neuter the animals on their adoption journeys.
"Marty's donation will impact so many animal's lives in such a positive way. We cannot thank him enough for thinking of the animals in our care and truly 'pawing' it forward to make such a difference for animals in need," Jobe says.
Jobe adds that donations can vary year-to-year, especially this year with the uncertainties of the pandemic.
COVID-19 also impacted St. Joseph's Food Bank with a food shortage and a higher demand. John Kilborn, the chairperson, says that this money helps meet the challenge that the pandemic presents as well as to help continue to serve their clients the way they would like to.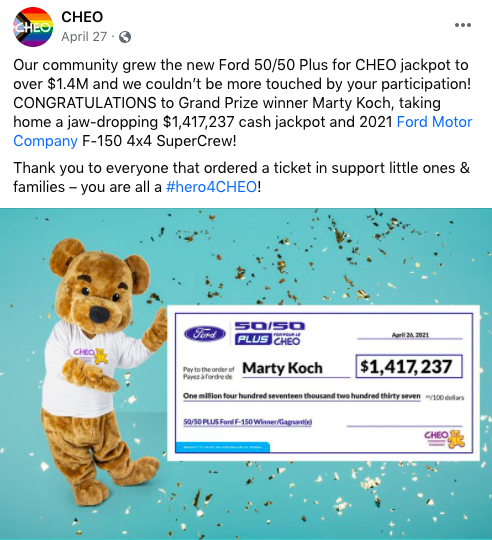 "The fact that [Koch] faced such difficult circumstances in his earlier life and then when good fortune came his way, he remembered what it was like in his time and wanted to give back to those who are experiencing the same thing he went through," Kilborn says.
"It's such a great story to hear and we — I'm sure all of the recipients — are really feeling quite blessed to receive that money," he says.
Monique Yashinskie, founder and administrator of the Robbie Dean Family Counselling Centre, says in an email that "people like Mr. Koch are the reason we can keep our doors open."
The Centre relies on donations, grants and fundraising as it doesn't receive sustainable government funding. Koch's donation will sustain support groups, including anger management, anxiety and depression, grief and loss and trauma recovery.
"I do not personally know Mr. Koch but I do know one thing, being grateful, even for the little things, is key to wellness and I would say that Mr. Koch is truly on his way to wellness as this kind gesture is a true example of gratefulness," Yashinskie says.
Koch reflected back to before things had gotten really difficult for him when he used to look down upon people in similar situations and judge them.
"People don't understand though, every person like that had a backstory. There's a backstory to why someone is in the situation that they are in and bad things happen to good people just as good things happen to bad people," Koch says.
Koch has two quotes that he likes to use: "Things either get worse or they get better, but they never stay the same" and "the only time you should be looking down on somebody is when you're reaching down to help them up."
---
More Stories