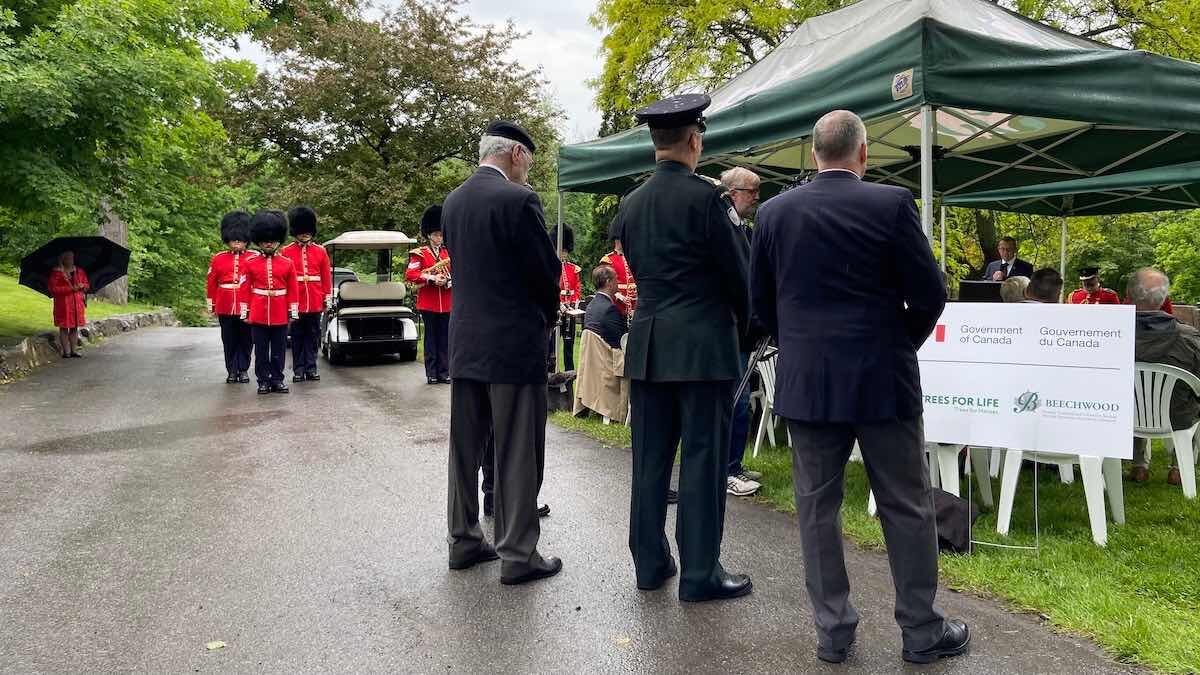 To mark the 150th anniversary of the Governor General's Foot Guards, Ottawa's Beechwood Cemetery is partnering with Trees For Life to plant 500 trees dedicated to community heroes.
The list of heroes includes members of the Canadian Armed Forces, first responders and health-care workers.
The collaboration is part of Trees For Life's marquee campaign the Highway of Heroes Tree Campaign.
"As the National Cemetery of Canada, we are dedicated to delivering high-quality service to honour our forefathers and feel that planting living tributes to them is an incredible way to do just that," said Nicolas McCarthy, director of marketing, communications and community outreach for Beechwood and the National Military Cemetery. "These trees will not only beautify the grounds, but will also help to ease the spirits of those visiting their loved ones during the most difficult of times."
Trees For Life is committed to inspiring, supporting and mobilizing tree-planting initiatives across Canada. The efforts have received more than $2.4 million from Natural Resources Canada through the national 2 Billion Trees Program. The Highway of Heroes Tree Campaign is one of Trees For Life's first projects. It aims to plant two million trees creating a living memorial honouring Canada's fallen soldiers. 
Mark Cullen, president and co-founder of Trees For Life Canada, said the idea of connecting trees with the heroes was "an easy marriage."
"When we — a group of people who wanted to plant more trees in the urban environment and Canada got together, we saw an opportunity to plant trees on the Highway of Heroes, to make it more than just a stretch of asphalt and a living memorial that would live forever," said Cullen.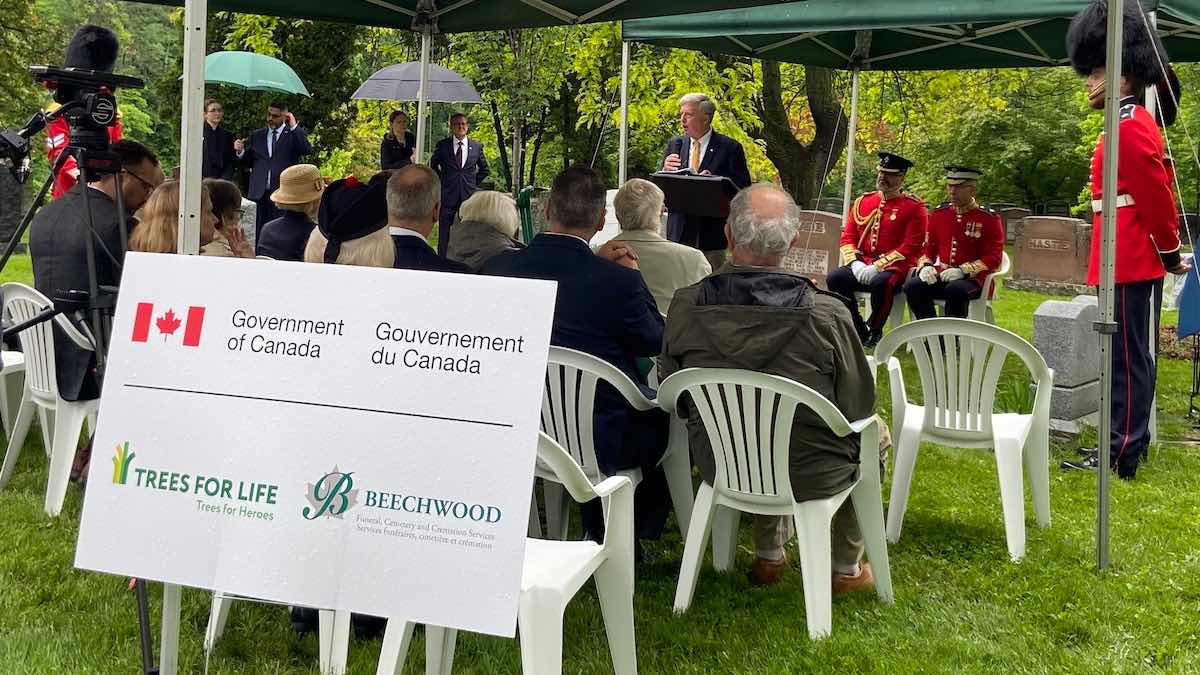 Along the Highway of Heroes between Trenton and Toronto, 117,000 trees were planted to represent each life lost in war since the War of 1812. 
"It was where we began," said Cullen.
After a couple of years, more than 1.8 million more trees have been planted in communities along the highway in recognition of those Canadians who volunteered for military service during times of war.
This year, Trees for Life's goal is to plant the remaining million trees of the two million trees project. The final tree will be planted during the Remembrance week in November. 
"Planting trees is an important part of our plan to fight climate change, protect biodiversity and create good jobs," said the honourable Jonathan Wilkinson, minister of Natural Resources at the unveiling.
Cullen thinks it's important to invest in trees for people for various reasons: "It's important for economic reasons. It's good for health reasons. Our oxygen comes from trees. It comes from the green living world. But to a large degree, it comes from trees. And it's good socially because trees bring people together," said Cullen. "In fact, we can't think of a bad reason."
---
More Stories