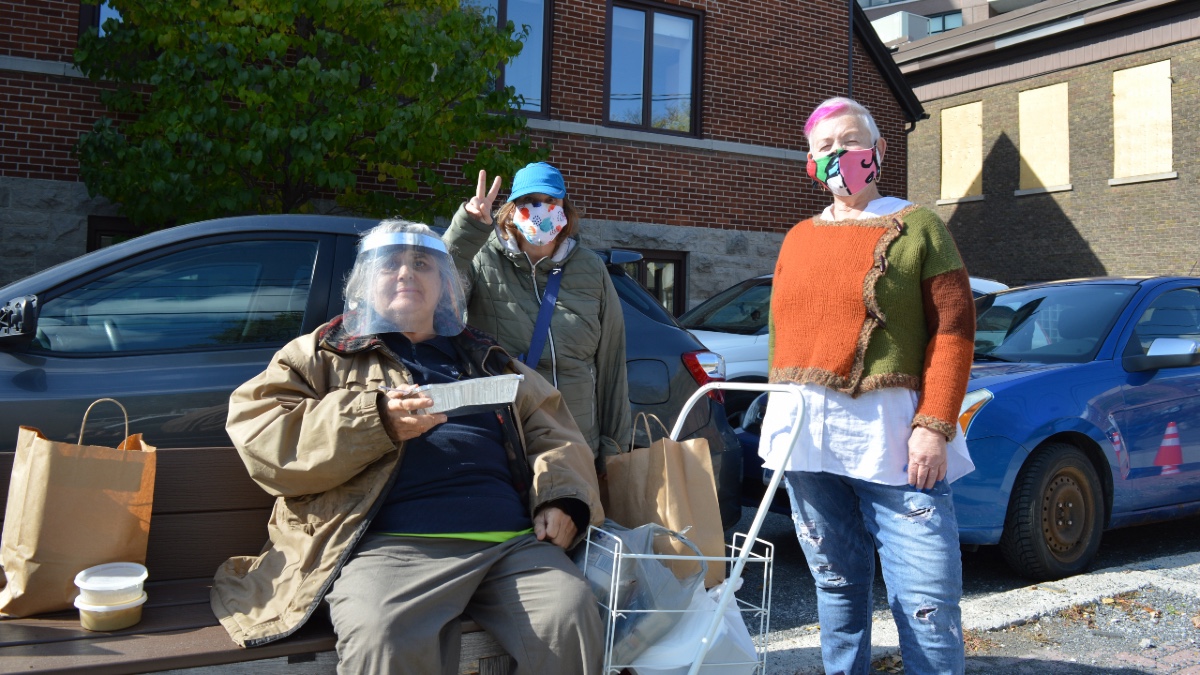 At the beginning of March, as COVID-19 cases began to climb, a unique food partnership sprang up in Ottawa. Within a week of businesses and restaurants closing in the Stage 1 lockdown, Cooking for a Cause Ottawa was providing soup, bread and prepared meals to people in need.
The collection of food businesses and social service agencies now hopes to keep the venture running into next year, though current funding will only last until Jan. 1, said Karen Secord, the executive director of the Parkdale Food Centre, a key player in the project.
Food security is often thought of as a distant issue, said Spencer Henson, a global food security professor at the University of Guelph and volunteer at the Parkdale Food Centre. "People don't realize just how much hunger there is […] in a city like Ottawa," he said.
But Cooking for a Cause Ottawa did.
It's a program of the Ottawa Community Food Partnership, which has nine core partners. The Parkdale Food Centre, one of them, is the administrative lead for the program.
When the pandemic hit last spring, "a lot of the places where our community members were going to eat pre-made hot meals were no longer able to serve [food]," said Erica Braunovan, the Ottawa Community Food Partnership co-ordinator. 
A unique initiative
Cooking for a Cause Ottawa was sparked by Secord and Jessica Carpinone, the owner of Bread By Us. Carpinone called Secord in March when she had to close her business, and they came up with a win-win plan: give bread to those in need but do it in a way that would also keep her business afloat.
Since the beginning, Cooking for a Cause Ottawa has relied on funding from donations and grants from the Ottawa Community Foundation and the City of Ottawa, Secord said. Within a week of launching, Bread By Us raised $17,000 through a GoFundMe.
A map that shows Cooking for a Cause Ottawa's business partners and social service agencies. [Map © Christianna Alexiou]
"Food is the perfect way to create community," Secord said. "We are in an unprecedented crisis, and people who own food businesses, restaurants and caterers, they want nothing better than to share food."
The initiative pairs food businesses and social service agencies within close proximity to one another, which helps them build relationships, Braunovan said.
"It's a natural synergy for food businesses to often engage and work with community centres that are in need, especially if it impacts the community in which we reside," said Carley Schelck, a partner and CEO at The Urban Element, a culinary venue in Ottawa. 
For The Urban Element, Cooking for a Cause Ottawa helped cover operating costs and retain employees, Schelck said. 
"It allowed us to bring back one of our chefs who we had just laid off, so that was great," she said.
The Ottawa Bagelshop and Deli donates about 60 to 80 dozen frozen bagels during a one to two-week period, Sebastien Belisle, the front-of-house manager, said. The shop does not sell day-old bagels, so instead it donates them – keeping them frozen keeps them fresh.
"We've been here for like, well over 35 years, and we've kind of been quite a staple to the community, and they've treated us fantastically," Belisle said. "It's only fair that we always try and do as much as we can to help the community back."
The power of good food
Before Cooking for a Cause Ottawa, the Gloucester Emergency Food Cupboard only gave out groceries, Erin O'Manique, the Cupboard's executive director, said. Having its own meal program was not plausible because the facility does not have a kitchen.
However, now it can provide pre-packaged meals through Cooking for a Cause Ottawa.
"It's been really great to be able to include meals with the [groceries] that we provide, because there are some people that find it a really good break not to have to cook, especially [for] more vulnerable seniors or people that are sick," O'Manique said.
Through Cooking for a Cause Ottawa, Somerset West Community Health Centre is handing out 750 hot meals each week, according to Callie Lathem, the centre's community health promoter.
Amid COVID-19, many community-based food programs were shut down, which took a toll on those in need, Lathem said. With these programs closed, people lacked consistency in the meals they were receiving, which greatly impacted those who are physically unable to cook or simply did not have the means.
"Just being able to count on a meal and knowing where you're going to get your next meal has a huge impact on people's mental and physical health," she said.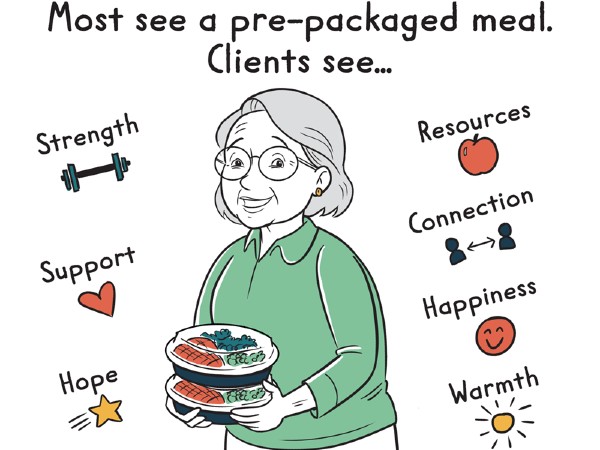 A challenge to continue
Cooking for a Cause Ottawa almost ran out of funds in September. However, the program recently received $160,000 from the City of Ottawa and donations that should last until Jan. 1, if there aren't any unexpected expenses, Secord explained.
"We really want to see some investment in this program from the federal or provincial government."
Though there has been a steady stream of donations, the program cannot rely of them, which is why it wants to find alternative means. It has applied for funding from the Ontario Trillium Foundation, which, if granted, would come into effect in December.
The program also hopes to receive some support from a $100 million fund the federal government announced in April, which is allocated to help food banks and local food organizations.
"We have to do the most we can do now to try to help people to understand that they're still part of this community, they still matter in Ottawa and we still all care about them," Secord said.