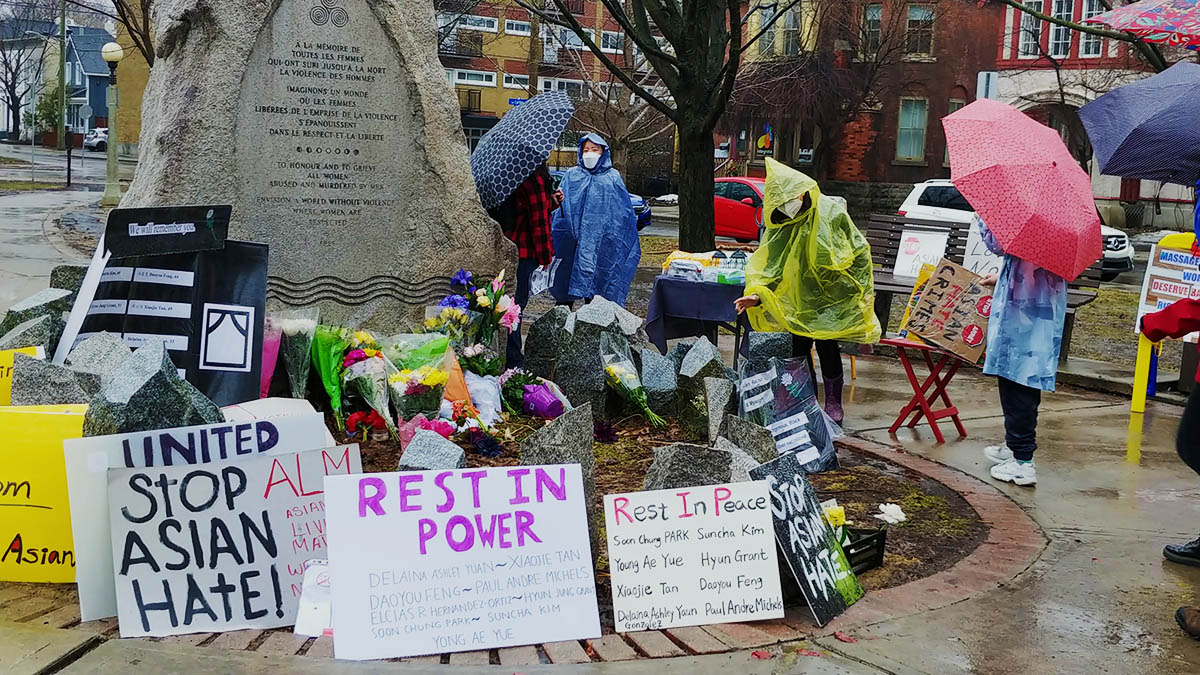 As Americans grapple with anti-Asian racism following a deadly shooting spree in Atlanta, Georgia, many point out that Canada has also seen an increase in racist incidents, particularly since the start of the pandemic and they want all Canadians to speak out against racism.
"There's the daily micro-aggressions that people don't even recognize as being racist," said Sharon Deng, executive director of the Ottawa Chinese Community Service Centre.
"Like people saying, 'Oh, your English is really good,'" said Deng, who is second-generation Chinese Canadian.
"And then there's just outright really explicit 'Go back to your country,' where people are just really angry and that's what they shout to me, because that's all that they see."
Since the pandemic was declared more than a year ago, there has been an increase in reports of violence against visible minorities, with Asian Canadians reporting the highest increase. More than 30 per cent of Chinese people reported a "perceived increase in harassment or attacks on the basis of race, ethnicity, or skin colour," according to a recent survey by Statistics Canada. Chinese, Korean, Southeast Asian, Filipino and Japanese minorities saw the highest increases in race-based violence, according to the survey.
A report from the Toronto chapter of the Chinese Canadian National Council published in March found a similar trend. The project, titled "A Year of Racist Attacks: Anti-Asian Racism Across Canada One Year into the COVID-19 Pandemic," identified 1,150 racist attacks across Canada reported on their web platforms from March 10, 2020 to Feb. 28, 2021.
Eleven per cent of all reported attacks and incidents contained a violent physical attack or unwanted touching, while 10 per cent involved contact such as being spat at or coughed on. Those who identify as women represent close to 60 per cent of reported cases, while those who identify as men are twice as likely to report physical assault.
Ontario and British Columbia had the highest number of cases reported, with 40 per cent coming from Ontario and 44 per cent from B.C.
Note: Not all incidents are reported to police.
In Ottawa, hate crimes against east Asian and southeast Asian people are up dramatically, according to an Ottawa Police Service report. Two incidents were reported in 2019 and 14 were reported in 2020.
The Ottawa Police Service re-introduced the Hate and Bias Crime Unit in 2020 after seeing the rate of hate crimes and incidents increase in the past two years. The unit investigates reports of hate crimes and assists other units within the Ottawa Police when a case includes an element of hate or bias. They also conduct internal and external training with officers and community partners.
"We're seeing an increase of hate crimes, but a portion of that is because of the training we did internally," said Sgt. Ali Toghrol, part of the hate crimes unit. "All of our officers who are in the position to be able to report are far more knowledgeable in terms of what a hate incident and hate crimes are."
Toghrol says these additional measures mean that incidents are now more likely to be reported. And he emphasizes the importance of having help from people in Ottawa's communities.
"Without the community's support I can't do my job because it's really one of those elements where you need reporting," he said. Hate crimes and incidents can be reported to the OPS through their website, the call centre, or in person.
"I think there's always been anti-Asian racism in Canada, in Ottawa," said Deng. "But I think what intensified it over the last year is probably fear, especially with the rise of COVID-19."
"We have a very rich history of anti-Asian racism in B.C. and the rest of Canada," said Halimah Beaulieu, a committee member of the B.C.-based group Elimin8hate. Beaulieu also works as an independent equity, diversity and inclusion consultant.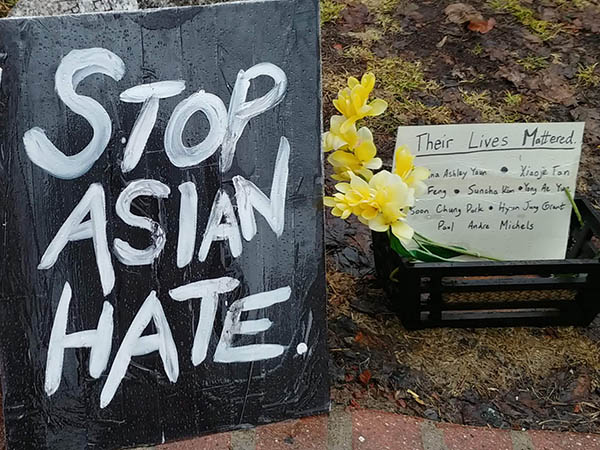 Groups across Canada like the Chinese Canadian National Council for Social Justice have been working to combat anti-Asian racism in many ways. Elimin8hate, a group that worked on the project with the CCNC, is one such community. The group uses reported data from their website to advocate for actionable change and support from decision makers within the government. Their reporting form is also available in multiple languages besides English and French.
Fight COVID Racism is a site created in collaboration between the CCNC, Chinese and Southeast Asian Legal Clinic and Civic Engagement Network-Society of Canada. The platform allows individuals to share their experience of racism, which allows them to track and record the data. The project aims to validate the spectrum of experiences felt across Asian Canadian communities and seeks to use documentation to inform future efforts for collective action against anti-Asian racism and xenophobia.
In the past year the federal government has established an anti-racism secretariat which works with federal organizations, other orders of governmen, and civil society to identify systemic racial barriers, consider the impact of existing policies and to develop new initiatives.
"I think establishing the anti-racism secretariat for all three levels of government was a very good start. That's the key word – it's a good start. It's the very beginning of the work that has to be done," said Deng.
Groups like Elimin8hate and the Ottawa Chinese Community Service Centre are encouraging not just policy makers to speak out against racism, but all Canadian residents.
"It's one thing to say that you're not a racist, but what are you doing about it? Racism happens every single day. Are you speaking up, are you peaking out for people? And the answer should be 'yes,'" said Deng.
Canadians need to listen
"When these things happen, I would like to see workplaces step up and say, 'Hey this happened, we want to make sure that our employees who identify as Asian are okay," said Beaulieu.
Beaulieu also encourages white Canadians to learn about the racism happening.
"I'd like them to listen to us," she said. "We're not making noise for no reason. We're making noise because our health and well-being are being threatened."
Elimin8hate, Act2endracism, Project 1907, and Ryerson University all have resources and toolkits for combating racism. Individuals can also report incidents of race-based violence on these websites.
"No matter the colour of your skin everyone can be an ally. I'm Chinese Canadian but I need to speak out for anti-black racism, I need to speak out for anti-Indigenous racism. That's how we really make progress going forward," said Deng.