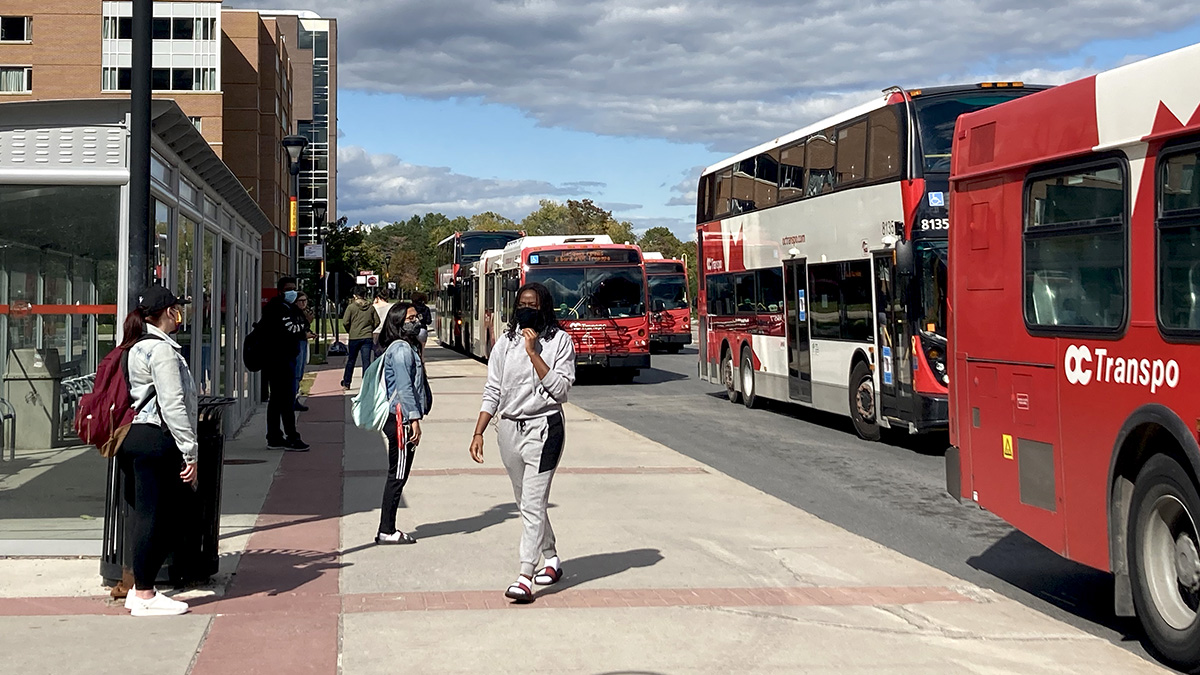 As cases of COVID-19 have emerged at Carleton, students living on campus have been adjusting their expectations of what their first year of university will be like.
Students in residence received an email on Sept. 21 notifying them of "additional positive COVID-19 cases." The memo promised students they will be promptly contacted by Ottawa Public Health if they had come into close contact with these individuals. (Last week, the university's case-tracking site identified five cases, but as of Tuesday afternoon there was one active case reported.)
Carleton has a full-time population of about 30,000 students, according to a recent report prepared for the City of Ottawa. Of these, about 3,600 normally live in one of Carleton's 11 traditional and suite-style residences.
This academic year residence buildings are at 30-per-cent capacity. Both suites and shared rooms have been adjusted for single-student occupancy.
Annika Hughes, 18, moved to Carleton campus from her home in Guelph. She says she was desperate to begin living on her own despite being immune-compromised. Hughes has celiac disease, an autoimmune disorder that makes her an easier target for an illness like COVID-19.
"I didn't know I had (celiac) for a long time," she said. "So I've decided it would be better to put myself first."
When the second wave was officially announced, Hughes said she considered moving home to Guelph. But she said she decided that she would be putting her sister, who also has celiac disease, at greater risk of exposure.
With the second wave of COVID-19 being reported and rising cases in Ottawa, Carleton's president Benoit-Antoine Bacon released a statement Tuesday that commended the school's efforts while warning that "We are not out of the woods yet, far from it."
Here is what Carleton is doing:
The university has limited capacity, closed many on-campus amenities, established special safety procedures for common areas and imposed strict physical distancing guidelines. Students are only allowed to socialize with one other person from their floor and their key cards can only access their own building and floor.
Students who have tested positive for COVID-19 have been isolated and extensive cleaning measures have been enforced in common areas.
Masks are required in the indoor common areas, care packages of face masks and hand sanitizer have been provided, and outside visitors and indoor gatherings are strictly prohibited.
In an update released on this past Thursday, Carleton's COVID-19 Lead Suzanne Blanchard said that the school has "intensified the testing, tracing and other mitigation practices to minimize the risk of community spread" since the announcement of the first case earlier in September.
Blanchard's statement said that Carleton's "proactive mitigation measures" and a new online reporting tool will allow for efficient symptom-tracking.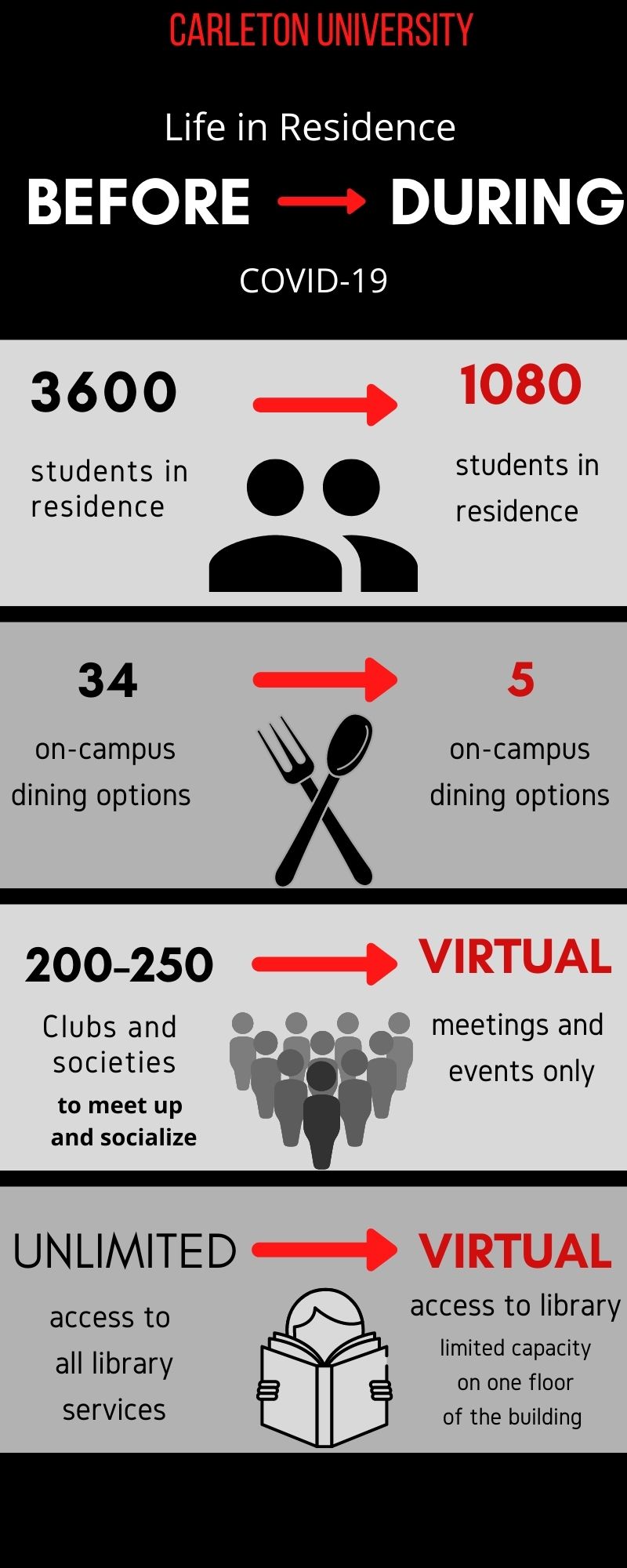 In comparison, the University of Ottawa says just over a third of its usual 4,200 students in residence. Only five of its 11 residence buildings will be in use.
"I expected people to go rogue in residence," said Hughes. "There was a big party that got busted, so people are still doing it, just not to the extent that I expected."
Instead, she said, groups of students are socializing around campus and in areas off-campus where the rules aren't as strictly enforced.
Jack Prouty, a first-year student living in Lennox and Addington house, says that "it's important to build a community" at university and he wishes he had the freedom to do so.
"That's the reality," he said. "It's just too bad."
Hughes said that Carleton's virtual events could be more engaging or reliable, and would help prevent students trying to socialize in person. In early September, a virtual dance party was hosted by the Carleton University Students' Association that advertised a celebrity DJ.
"We all thought it would be Marshmello or someone else famous," Hughes said. "It was someone local and it was so strange to be dancing over webcams."
"When events aren't very exciting, and not fun, it's more tempting for everyone to go into a room and play a drinking game," she said. "It happened, and they got caught."
The Carleton University Students' Association has been promoting student clubs and societies despite the new guidelines.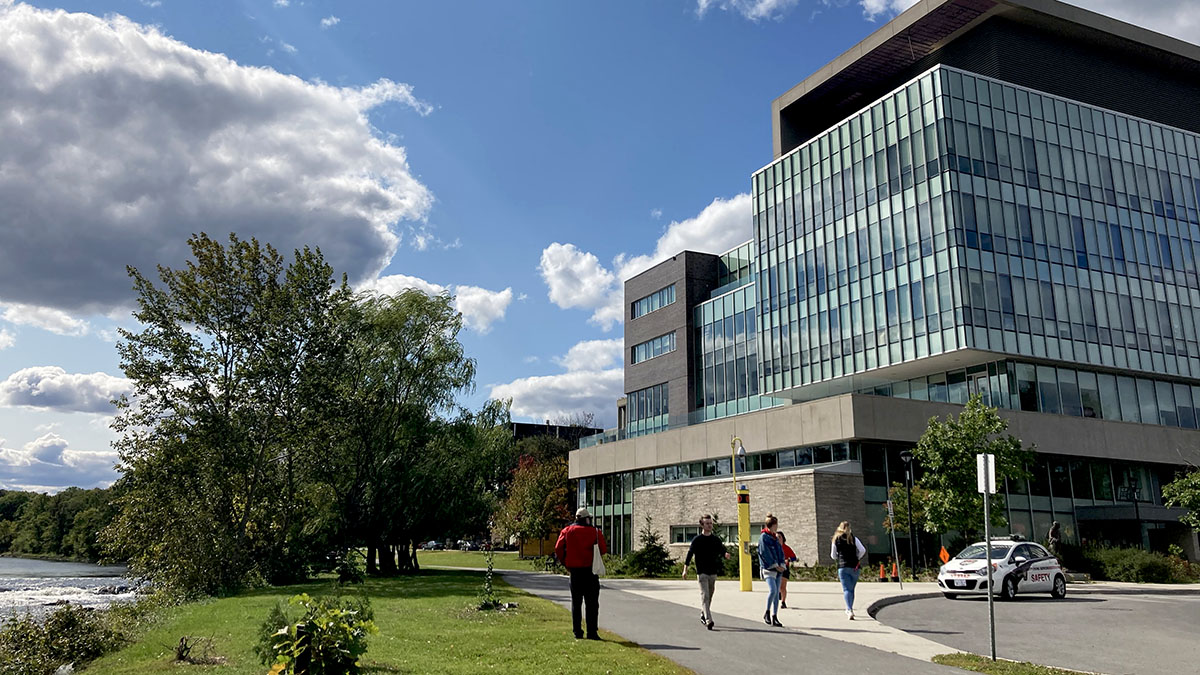 All 238 groups authorized by CUSA are prohibited from meeting in person. But Samuel Kibour, CUSA's student groups administrator, said that the groups have all been "incredibly receptive" to moving online. Mandatory risk-management forms filled out for events allow CUSA to oversee all meetings and ensure that they are virtual and in line with Ottawa Public Health guidelines.
"We understand that a vibrant student community is important for the university experience," said Kilbour. "We're committed to helping the groups succeed."
Eve McGurrin, CUSA event co-ordinator, said she has a "higher goal of engagement and providing a sense of connection to students who may be feeling the loss of community since the pandemic started."
"Part of the reason I chose residence was to be exposed to a wide variety of people," Prouty says. "As an extrovert, this is tricky."
There are consequences if people won't follow the rules. In early September, Western University experienced a COVID-19 outbreak while new students were moving into residence. On Monday, the London Free Press reported that around 100 students could face sanctions from the university because of "over-the-top partying in residences."
Ottawa Public Health says there are 685 active cases of the coronavirus with daily rates now surpassing those of the first wave in April.
---
More Stories