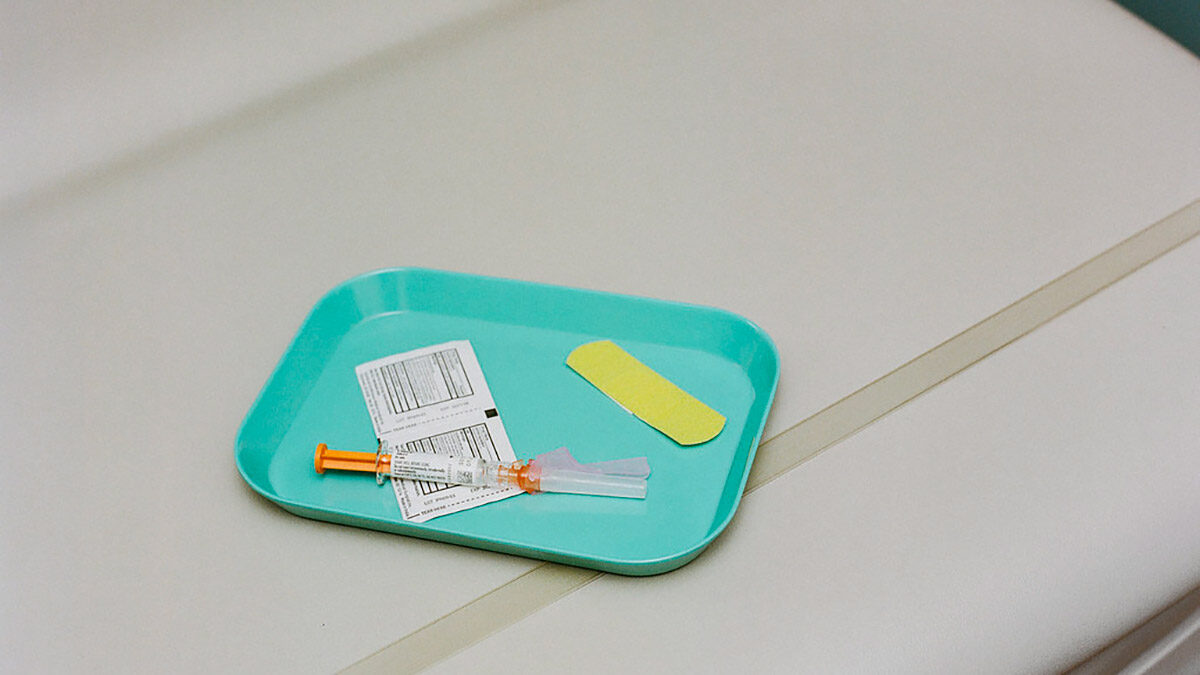 Public Health Ontario is monitoring a small number of cases of myocarditis and pericarditis in vaccinated individuals.
At least 19 cases of myocarditis or pericarditis have been reported in the province, following immunization with mRNA vaccines. So far, 11.9 million doses of vaccine have been administered in Ontario.  
Myocarditis is an inflammation of the heart muscle, whereas pericarditis refers to the inflammation of the lining around the heart.
These conditions have already been seen in Israel and in the United States, more commonly in adolescents and in males. Most cases are mild and have responded to treatment with non-steroidal anti-inflammatory drugs, according to a report from Public Health Ontario.
According to the report, "Canada is not currently seeing higher rates than would be expected based on trends in background rates for these events."
Dr. Christopher Labos, co-host of the Body of Evidence podcast and a cardiologist with a degree in epidemiology in Montreal, says that myocarditis refers to a "whole spectrum of illness."  
There can be severe cases, he says, but most cases are actually very mild, typically occurring in the context of a viral infection, such as the common cold.
"We actually don't know how common myocarditis is," says Labos.
Numbers vary from country to country because most cases go undiagnosed. The inflammation caused in the heart can be detected through blood tests or MRIs, said Labos. Most people will feel sick for a few days, and then get better not realizing they had myocarditis as they do not get tested for it.
While the association between myocarditis and pericarditis and the vaccines is unclear, vaccines trigger our immune systems to generate a response against the spike protein of the coronavirus, says Dr. Karina Top, a pediatric infectious disease physician at the IWK Health Centre and investigator at the Canadian Centre for Vaccinology in Halifax. "That's the way it trains your immune system to respond to the virus."
The immune response causes inflammation, which is what gives people a sore arm, as well as fatigue and headaches, she adds. Inflammation from the general immune response could potentially be affecting the heart as well, in a small number of people.
Since the conditions are also more common after the second dose, Top says, it's possible the antibodies, produced by the body against the spike protein after the first dose, are activated after the second dose and attack the heart, she says. However, she emphasizes that at this point, this is speculation.
It's very hard to prove that something has caused something else, says Labos. "What the CDC, and what the Israeli data did is said 'Oh, listen, we've seen all these cases of myocarditis, and this is more myocarditis than we would expect under normal circumstances.'"
Regardless, the risk is very low, Labos says. According to the numbers released by the CDC and Israel, there are two to four cases occurring per 100,000 administered doses of the vaccine.
Complications
While children may not get as sick from COVID-19, Labos says, they can still develop severe complications from the virus, as well as infect others. "The more unvaccinated people we have, the more likely it is that future outbreaks can happen, especially as we get more infectious variants like the Delta variant."
"So I don't know that this is a real risk that would deter anyone from getting vaccinated, or that would alter the vaccination program in a significant way," said Labos. "Overall, the benefit, I think, clearly outweighs the risk."
Top agrees that the risks of not taking the vaccine outweigh any potential risks of taking the vaccine. The large majority of myocarditis patients only develop mild symptoms, aren't admitted to hospital, and go on to make a full recovery, she says. COVID-19, however, can cause heart inflammation and can sometimes cause the severe multisystem inflammatory syndrome in children, which also affects the heart.
"In Canada we have a number of systems that monitor the safety of all vaccines that are used in Canada and those have been augmented and expanded for COVID-19," says Top.
Public health is alerting health-care providers to be aware of young patients presenting to emergency department with symptoms. Young adults should seek medical attention if they develop chest pain, shortness of breath, palpitations after vaccination, adds Top.
"The fact that we see these reports of these types of myocarditis, pericarditis and other types of adverse events popping up really actually shows that the systems that we have in place to monitor vaccine safety are working," says Top. "So it's actually good news in a way, because it shows that we're picking these things up when they happen and then we're investigating really carefully."
---
More Stories