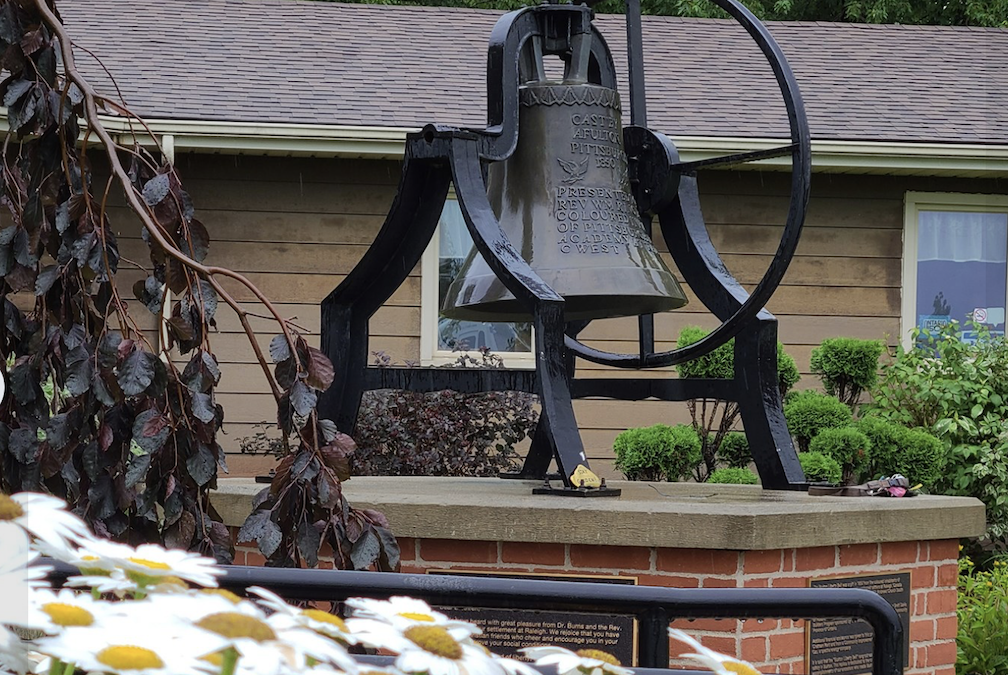 Two years into the global pandemic, studies have shown that 95 per cent of museums worldwide have been forced to close for stretches of time during the COVID-19 crisis for public health reasons, according to the International Council of Museums.
That's been the catalyst for a digital pivot in the museum and historic site sector — and it may bring lasting changes to how we learn about history.
The Buxton National Historic Site and Museum in southwestern Ontario was one of many heritage attractions to cultivate this change over the course of the pandemic.
The museum complex, located in rural North Buxton near the city of Chatham-Kent, preserves buildings from a 19th-century community of escaped slaves and free Blacks who came to Canada from the pre-Civil War United States.
Founded in 1849 as the "Elgin Settlement" by former slave owner and abolitionist Rev. William King, the settlement was the destination of many fugitive slaves who fled the U.S. via the Underground Railroad.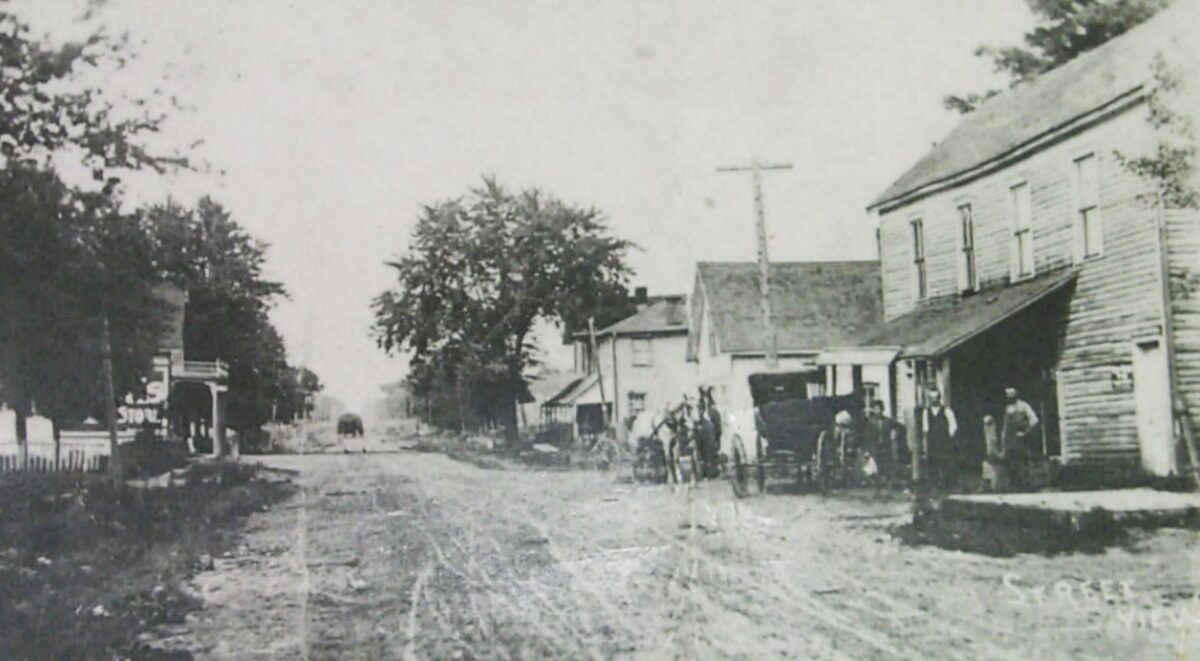 The museum has widened its audience during the past two years by introducing virtual tours and making weekly social media posts such as 'Family Fridays,' which feature mini-profiles of key historical figures associated the Elgin Settlement, later known as the Buxton settlement.
Mariah Kaak, assistant curator of the museum, said the switch to an online focus has been both exciting and scary.
"If there are people from around the world that don't have the means to come to Buxton, it's such a great way to have that experience," she said. "I think the knowledge of Buxton will spread, and when people see that online, they might be motivated to come in person when they can."
The Buxton attraction is also highlighted on the history app On This Spot, which has gained significant traction during the heights of the pandemic.
Aiming to combine the past and present to become "the future of history", the app brings focus to historical places that aren't widely known.
The app launched in 2016 as a travel blog but quickly gained widespread popularity because of its hit feature showing "Then and Now" images of history-rich places.
On This Spot has since expanded to an app and website dedicated to informing others about historic communities such as Buxton.
Ross Hiebert, chief of business development for On This Spot, said they use online learning to make history more accessible.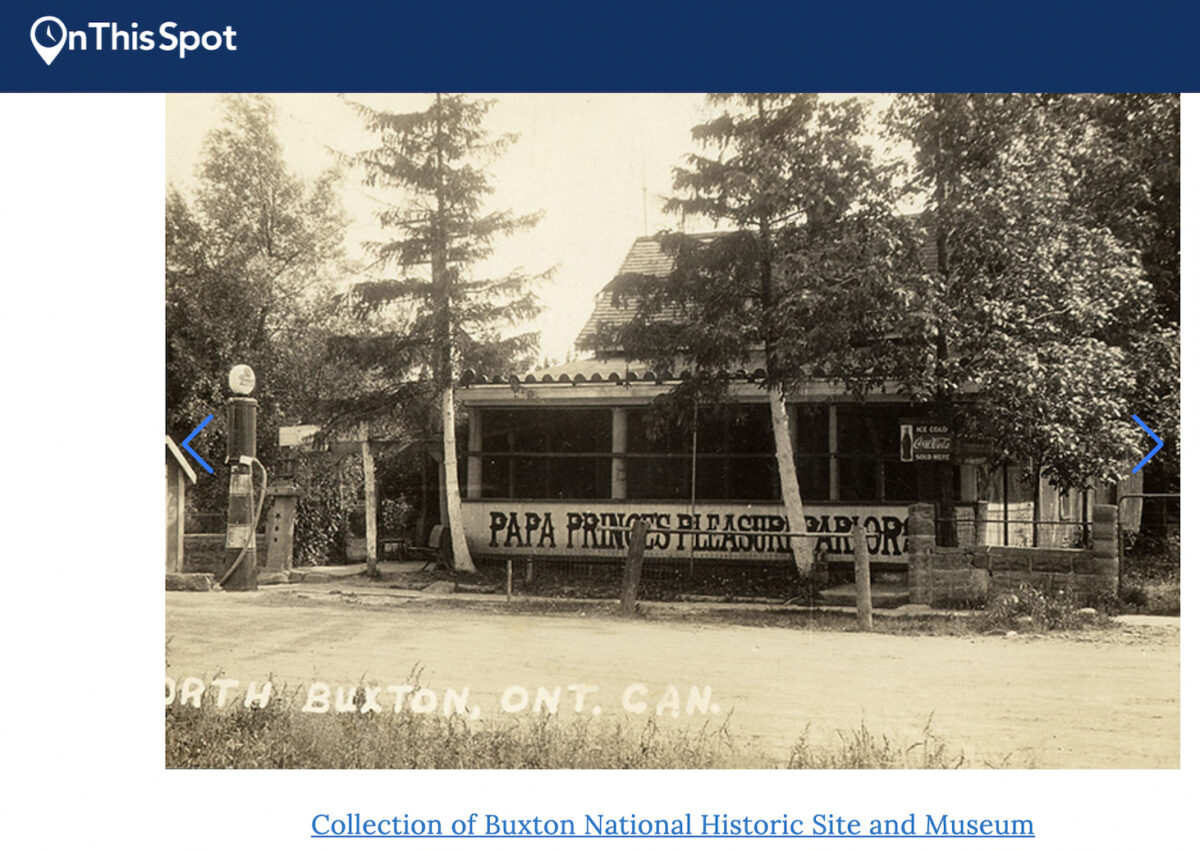 Virtual options for experiencing museums and historical sites are often preferable for people living with disabilities or compromised immune systems.
One in seven Ontarians has a disability. With a large portion of that population also being immunocompromised, virtual options for learning about the province's history can offer a safe and interactive alternative.
The On This Spot app includes closed captioning and subtitles to help bring a site's history to the viewer. It aims to provide an option for all lovers of history.
"We can create something for everybody with the skimmers, dippers and divers," said Hiebert. "For people who are just looking to see cool photos and scroll through that and don't have patience to read. And then there's the people that read the captions for more information, and then we have the tours for people who really want a deep dive."
Hiebert also noted that the app has an emphasis on illuminating histories within rural communities.
On this Spot is planning to expand its audience by making lesson plans to be implemented in elementary schools.
Duncan Travis, descendant of a Buxton family, noted that virtual history options have connected him to his ancestors like never before. "It allowed me to see photos that I never would've seen otherwise," said Travis. "it connected me to my heritage."
---
More Stories