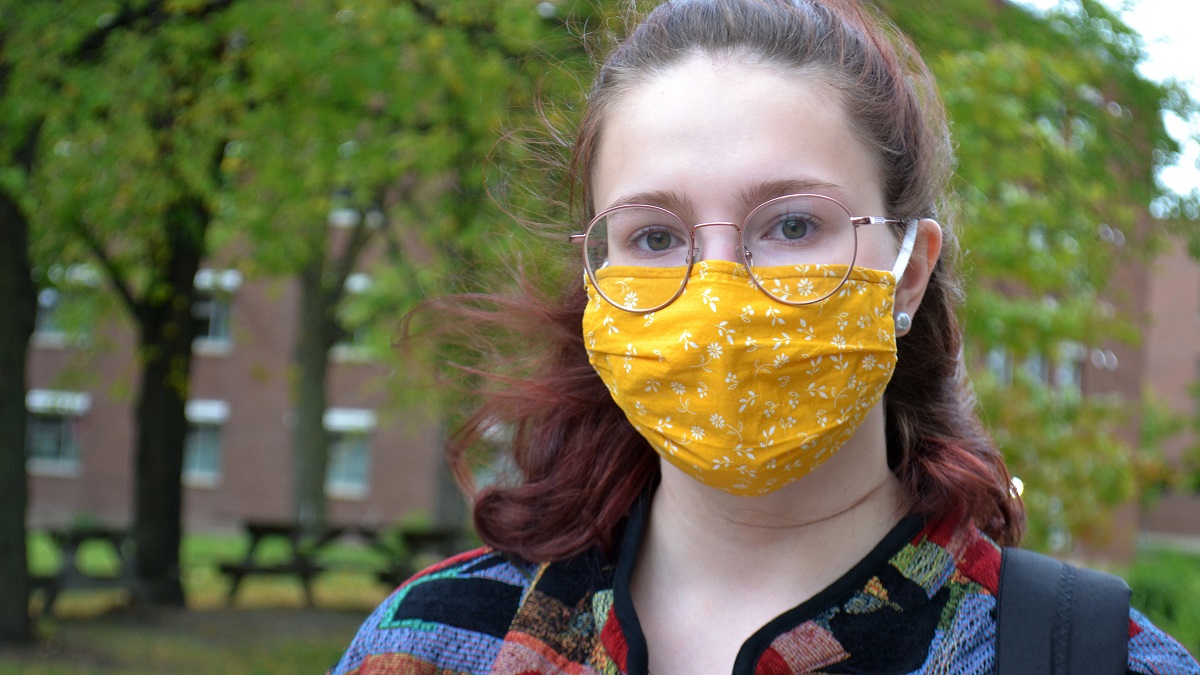 Since the onset of the COVID-19 pandemic, anxiety levels have quadrupled, according to a report released recently by Mental Health Research Canada. Demand for mental health support is skyrocketing, while patients and counsellors struggle to adapt to a new normal — teletherapy.
"Human beings are a social species and we need social contact, we need that in-person contact and virtual (sessions are) not the same," said Nafissa Ismail, research chair for stress and mental health at the University of Ottawa.
Aligning with pandemic regulations, the College of Registered Psychotherapists of Ontario recommends that sessions be offered over the phone or by videoconference.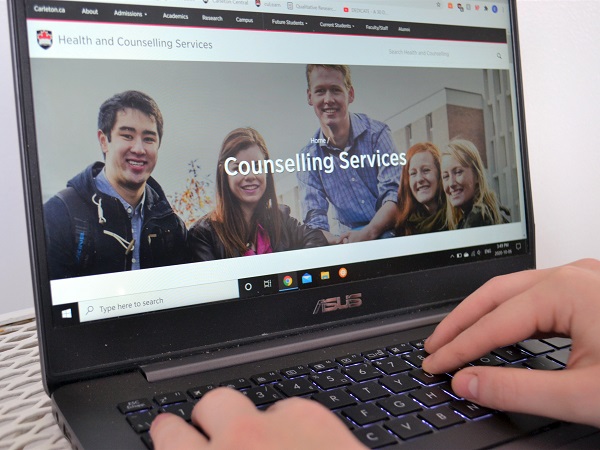 For third-year Carleton University student Katie Simon, her first session over the phone wasn't as different from her in-person appointments as she thought it might be.
"It is better in person. I'm not going to say that over the phone and in-person are equal, because they're definitely not. When you feel vulnerable, but someone is actually in the room with you… it feels different than being over the phone," said Simon.
"For most people, in-person therapy's a lot more efficient than teletherapy," said Ismail.
In-person counselling appointments may allow patients to feel better supported, meaning its virtual counterpart could require "a lot more sessions," she said.
Fourth-year University of Guelph student Megan Stoffyn said therapy sessions over the phone don't offer the same type of emotional support.
"I'm a very emotional person, but I have trouble expressing (my emotions) properly," said Stoffyn.
She explained that during in-person sessions, she felt more comfortable tackling difficult emotions and crying in the presence of her counsellor, whereas on the phone, "I'm more prone to hold it back," said Stoffyn.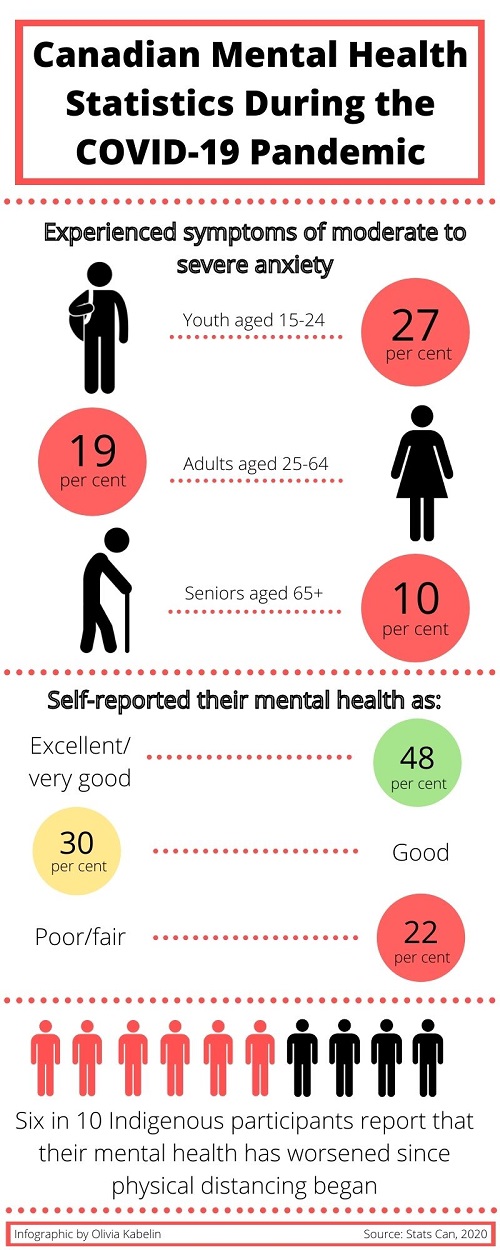 For sessions over the phone, counsellors need to adapt their approach, said Carleton residence counsellor Nathaniel Jewitt.
Without being able to pick up on non-verbal communication cues from a student, "you have to listen that much more carefully," he said.
"The little things we do as humans in interactions to establish rapport and comfort, you can't do. You can sort of smile with your voice, but you can't see somebody smile," said Jewitt.
While videoconferencing might allow for better nonverbal communication between a counsellor and patient, most students are opting for phone sessions, said Jewitt.
The dynamic of counselling sessions over video has the potential to create an uncomfortable atmosphere for individuals with mental health issues, according to Ismail.
"Over video, it creates a weird context where you're both just staring at each other, constantly. Because it feels so unnatural, it can make people very uncomfortable," said Ismail.
"That creates in itself a bit of a stressful situation. This feeling might dissuade a lot of people from pursuing (videoconferencing) therapy," she said.
Nearly half of all people who were receiving mental health services before the pandemic began are no longer accessing services, in part because of the lack of availability of in-person counselling, according to the early October report by Mental Health Research Canada.
"The reality is that all therapists are overbooked and that there is a waiting time, unfortunately, because the demand is so, so high; it's nothing like what we've seen in the past," said Ismail.
At Carleton, the wait time to schedule a teletherapy appointment at the main clinic is a month (compared to a three-week wait at this time last year).
Despite the lengthy wait just to book an appointment at Carleton's main clinic, there is no wait time for residence counselling. Because the university's residence is at 30-per-cent capacity in response to the pandemic, Simon said that as a residence student, she could schedule two appointments in a single week, if she wanted to.
"I think this year they should have made residence counselling available to all Carleton students because you don't need to go anywhere to access their services. Talking to me over the phone is no different than talking to someone that lives (off campus) over the phone," said Simon.
While virtual therapy sessions may not be an individual's preference, Ismail hopes this format will not dissuade anyone who needs mental health support.
"(Teletherapy) is a temporary measure for everyone's safety and eventually we'll be going back to what we used to know as normal therapy sessions. Right now, what's put in place is really to provide urgent support that is needed," said Ismail.
One in four young adults, aged 18 to 24, had seriously considered suicide in the previous month, according to an August survey released by the U.S. Centers for Disease Control and Prevention.
While individuals are waiting for a virtual counselling appointment, they should access mental health phonelines to get immediate support, said Ismail.
These crisis lines are available at national, provincial and municipal levels, offering support for such crises as suicidal thoughts, addiction or kids' mental health, available over the phone or by text.
"We are all in this situation together, but experiencing it differently," said Ismail.
"While virtual therapy may work for some, it might not work well for others. But right now, this is the best support that is available and can be safely offered."
---
More Stories