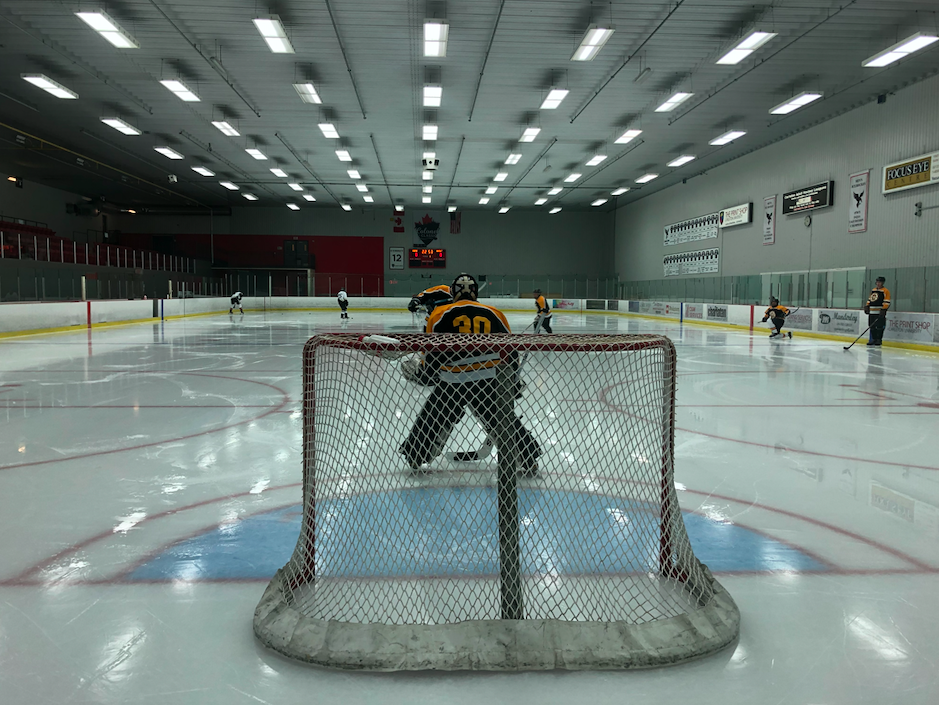 The COVID-19 pandemic has had a dramatic impact on team sports at all levels.
At the professional level, leagues such as the National Hockey League and the National Basketball Association, have created new ways to allow their seasons to resume.
The NHL and the NBA opted for playoff bubbles that have proven to be COVID free zones. The NHL successfully handed out a Stanley Cup to the Tampa Bay Lightning after several rounds of playoffs in the protected zones in Toronto and Edmonton. Meanwhile Major League Baseball and the National Football League have been travelling and cases of COVID-19 have cancelled several games. The Canadian Football League season was cancelled outright.
Professional leagues can afford safety measures. Amateur athletes face a different reality.
The name of the game for recreational team sports is workaround the pandemic. Officials with each level have handled the pandemic in their own way. Some better than others.
For example, the men's recreational hockey league at Carleton University has socially distanced seats for spectators and has smaller dressing room capacities. They have also dropped face-offs to limit the amount of time players spend face to face. These measures have allowed the recreational hockey league to continue playing.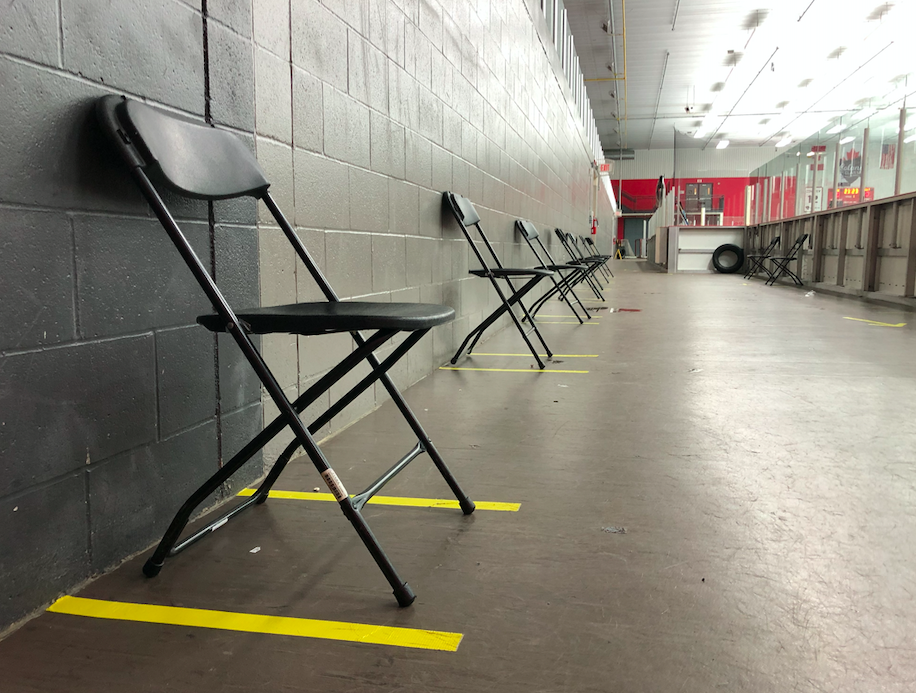 Unfortunately, other sports have not fared as well. In Gatineau, several individuals connected with the Aylmer Mariniers have tested positive and the organization has shut down play for the time being.
Ayaz Abedin is a third-year political science student at the University of Ottawa. He's a member of his local community basketball team. The Orleans Men's Basketball Club hasn't hit the rough pavement of their home court in more than five months.
Abedin is feeling the impact of not having played for quite some time.
"Right now, it's not looking too good with the second wave coming. A month ago, we were maybe feeling like we could start in October or November, but right now it's not looking too good." Abedin continues,
"It's not a good feeling, for me basketball is an outlet, even a therapy. It kept me active and it kept me occupied, now I'm trying to find stuff to replace basketball — and so far I can't find anything.
In the spring, "practices were shut down, early morning, late night games. So, we just had to take a break and feel optimistic that things would return to normal," Abedin said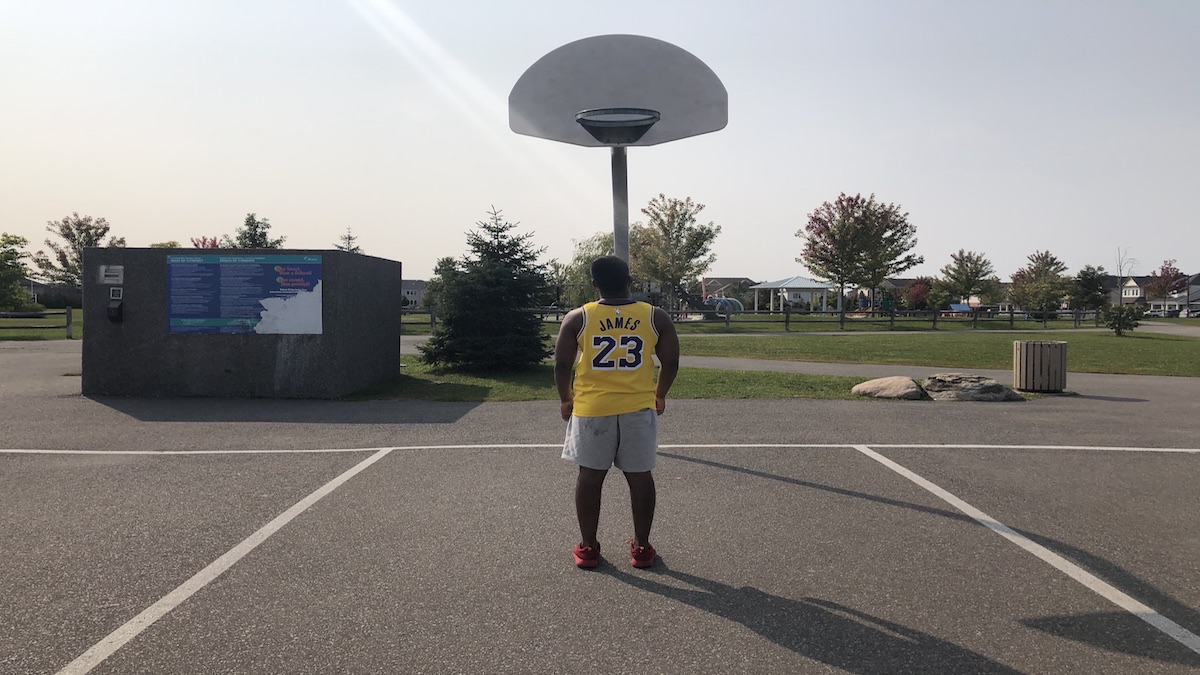 Abedin says he has been experiencing the repercussions of time away from the basketball club.
"My emotional health has drastically taken a hit. I've been playing since I was five, so taking this away from me takes a toll on my mental health."
At the high school level, sports are also facing unprecedented change. Social interactions in the gymnasium are potentially dangerous. With the safety of players as the priority, high school sports across Ottawa have been cancelled.
Shaan Gilani is a Grade 11 student at Cairine Wilson Secondary School. He is a valued member of the Ottawa Elite competitive basketball association. He would have also played for his high school basketball team.
"When it first hit, everything immediately got shut down and all the teams couldn't come to the tournament and basically were all quarantined. We couldn't really do anything. All gyms and schools were shut down. There was no way we could practice, so when the first wave hit basketball just didn't happen."
For a talented and dedicated player such as Shaan, training continued.
"We couldn't even go to parks because they were shut down. Our coaches wanted us to also stay in shape. We would do a Zoom call for fitness — conditioning, push ups, burpees, all kinds of stuff."
With the second wave of infection, sports are preparing for a potentially greater impasse.
"Now that we're in the second wave of COVID, who knows how far it'll be pushed back. There is not much discussion about coming back. It's all about what happens now just to see how it goes," Shaan said.
Players like Shaan face uncertainty. As a talented prospect pursuing a potential career in his sport, every moment played is precious. Months without time on the court leaves him dejected.
"Oh man, it's been bad. It hit at the worst possible time. When you're in Grade 10, that summer was going to be the biggest time to play basketball. I would be playing in Toronto and getting views from scouts, and from everyone. Since this happened we couldn't do anything."
In a normal year, Shaan would potentially be scouted to play at a university. This is true of any high level high school athlete his age.
"This really hit hard. I can now get verbal offers from a university. Since we're not playing at my high school this could affect my future in various ways. I could lose scholarships, I could lose interest, people could forget about me. It's affected me in a lot of ways.
"It makes me feel angry that I missed out on one of my biggest summers and that it took away from one of my biggest years."
Ricky Comba captains Carleton's varsity soccer team. His season has also been cancelled. His frustrations have been magnified because Carleton was to be the host of the national championships this year. Now pushed back a year, he is struggling. But, he said, he looks forward to more time for preparation.
Comba had a hard time staying mentally and physically strong, he said. however these are problems he had to overcome. He has found new avenues for training by upping his practice time personally and with his team. On the upside, it has given him some time to focus on school.
A second wave of the virus has the future of many amateur athletes in doubt. But hope burns for those who have persevered and continue to practice.
---
More Stories