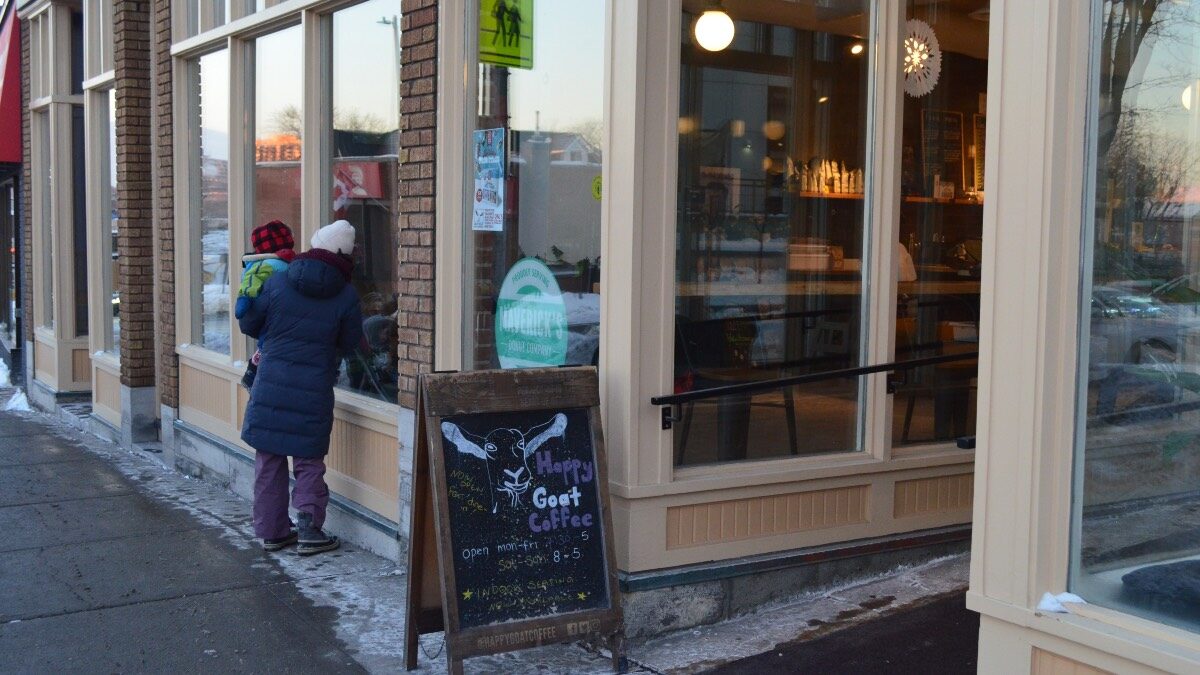 After a month of take-out and pick-up orders it's nice to see customers enjoying the indoor space again, says Brandon Emery, a barista at the popular Happy Goat Coffee Company on Bank and Hopewell.
He was reacting to the start of an easing of pandemic restrictions on Monday. Under Step One of easing in Ontario, indoor gatherings are once again set to 10 people maximum with 25 outdoors. Fifty per cent capacity is also allowed in most public spaces including gyms, restaurants, movie theatres, casinos, museums, live events and more.
The second step of the three-step plan to reopen Ontario is Feb. 21. The final step will occur March 14, depending on whether the virus remains under control.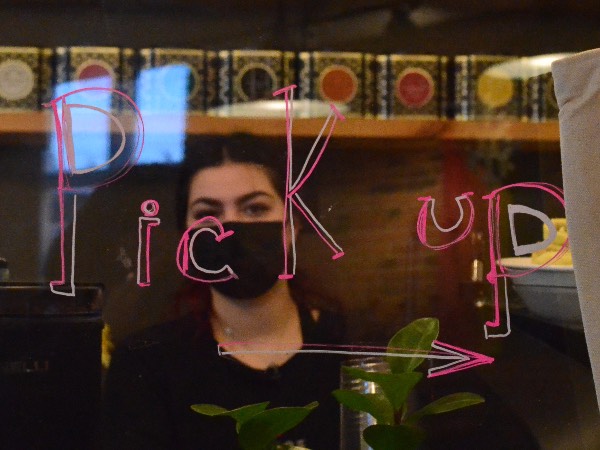 The easing comes despite warnings from the World Health Organization which expressed concern Tuesday morning they are tracking a "worrying" increase in COVID-19 deaths. Mike Ryan, head of WHO emergencies program noted his fear was a lack of caution in opening up and urged governments not to ease restrictions solely because their neighbours have.
The Ontario Science Table has also released modelling that shows continued high hospitalizations and deaths despite the fact that the current surge has peaked. The table says "relaxation of these measures will increase the spread of COVID-19." This comes as the province is slowly easing restrictions. Christine Elliott, Ontario's health minister, says the province has enough hospital capacity to handle the caseload.
On Tuesday, OPH reported 216 new cases and one death as the levels of COVID-19 in the city's wastewater, are falling to levels last seen in the final week of 2021.
The option to dine indoors, in particular, has many Ottawans excited. Outdoor patio space hasn't proved to be a realistic option for most restaurants or their patrons during January';s frigid temperatures.
With regulars back in their favourite seats around the Happy Goat coffee shop, customers and staff alike are happy to see each other, Emery says.
"They're eager to be able to actually dine in and sit down, business has been more steady. It's not as busy as it was in December, but definitely, a lot more people than before restrictions were lifted," says Emery.
Without the option to take a load off on the couch or open a laptop and get to work, the coffee shop wasn't retaining enough business to justify more than one barista per shift, he said. At times, Emery was on his own for over an hour during a break in customers. It's not the bustling, energetic atmosphere he's used to working in.
Those who didn't know the shop had reopened for indoor dining on Monday got a nice surprise, says Emery; one that was welcome to the staff, who have been facing occasional anger when they had to enforce restrictions such as capacity limits, mask mandates and vaccine passports.
These days, Emery is looking forward to his next shift at the coffee shop. "It's been more lively in here because you can hear people talking again. Having people around gives the place a different energy. It's been great."
---
More Stories