Dapper and Daring, an online directory for Ottawa-area LGBTQ-friendly businesses, aims to eliminate a potential hazard for holiday shoppers: discrimination.
"If you're not in the [LGBTQ] community, you don't necessarily know that there's problems still that happen in Ottawa," said Brittany Dale, one of the service's co-founders. "A number of people in the community still experience homophobia, transphobia, all that kind of stuff, even in a seemingly safe city like Ottawa."
The website lists LGBTQ-friendly businesses, their addresses and contact information. Businesses must submit an online application to join. More than 150 Ottawa area businesses are in the directory in support of the LGBTQ community.
It's hard to pinpoint the number of LGBTQ people in the city, but "accepted statistics show that one in 10 people are attracted to people of the same sex," said a 2016 City of Ottawa document, adding that "homophobia and transphobia are … prevalent in our society."
Keeping customers safe
Businesses can sign up for Dapper and Daring's directory through a form on its webpage. Dale says Dapper and Daring then asks the business questions about its inclusiveness. Dale says sometimes a Dapper and Daring team member or trusted friend will visit the business in person.
The questions asked differ from business to business. Questions about washrooms and changerooms are common. Dale says Dapper and Daring representatives often ask if the store has any LGBTQ staff, or if the owner identifies with the community.
"We just try to make sure that the space, if it's a physical space that you go into, is as safe as we can help it," Dale said. Dapper and Daring can't guarantee customers won't face discrimination, but the vetting process provides some additional assurance, she said.
"For some people, it's really hard to go out and do these normal day-to-day things like get a haircut, go to a washroom at a restaurant, [or] hire a plumber who's going to come inside your house. And there's a lot of fear and anxiety surrounded with those human interactions if you don't know that that person is not going to judge you, that person is not going to harass you," Dale said.
Anxious interactions while shopping is exactly what inspired Dale and her co-founder, Lindsay Kavanagh.
"Dapper and Daring was made because of a haircut," Dale said. "The other co-founder is absolutely wonderful: six-foot-two, short hair, likes to wear, you know, button-ups and collared shirts, and definitely does not fit inside that typical female kind of mould," But Dale says Kavanagh was often misgendered when getting a haircut. Kavanagh wanted to feel good about herself after a fresh cut, but often left a hair appointment feeling unsafe.
Since Dapper and Daring started in 2017, Dale says a consistent stream of businesses has joined the directory.
The businesses of Dapper and Daring
One of the businesses on the directory is Critter Jungle, a pet store with locations on Carling Avenue and in Orleans.
"We've always been an inclusive business," said Kelvin Stanke, Critter Jungle's owner. "My daughter herself is bisexual and my other daughter identifies with the community. So we've been very sensitive to the oppression the community has received over too long."
In August, an incident at Critter Jungle's Orleans location brought this oppression to Stanke's front door.
"We were egged because we had a Pride flag in the window and our names. We have one in each store. Someone egged the window right over the front of the Pride flag," he said.
But Stanke says he's proud to be listed on Dapper and Daring and make his business more inclusive to the LGBTQ Community.
His advice to other business owners?
"Just leave yourself open and share more love in our world, which is what we need," he said.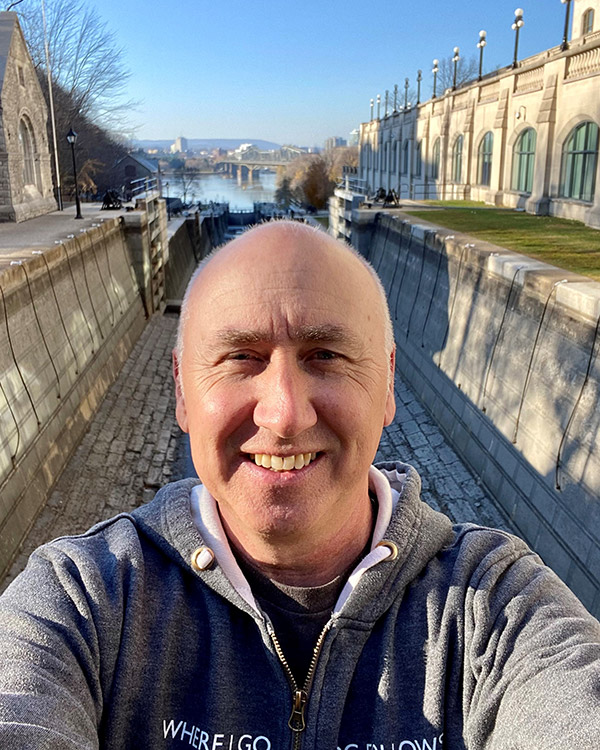 Edith Chartier, owner of Bridal Alterations by Edith, says thinking about customers' needs is what motivates her to support the LGBTQ community. Her business is listed on Dapper and Daring.
"I've been working in the bridal industry for a long time. So I've seen a lot of situations that can be very awkward or traumatic to people who are LGBT," she said. "So to me, it was kind of important to have that listing of where people could go and, you know, find safe resources for themselves."
Chartier, who identifies as pansexual, says she often has transgender customers and always ensures they feel safe by addressing them with the correct pronouns and practising general sensitivity.
"Making their special day perfect is primordial — like everybody deserves to have the most perfect wedding day. And I want their experience to, you know, to live up to that dream," she said.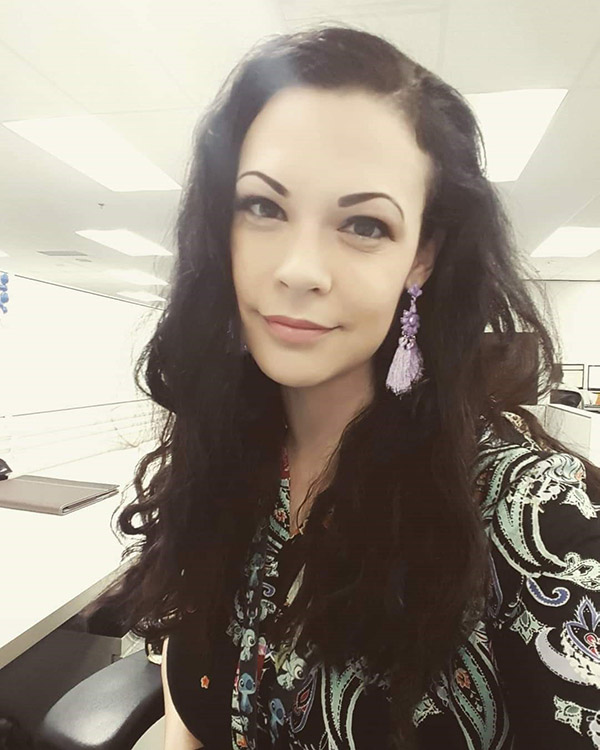 ---
More Stories