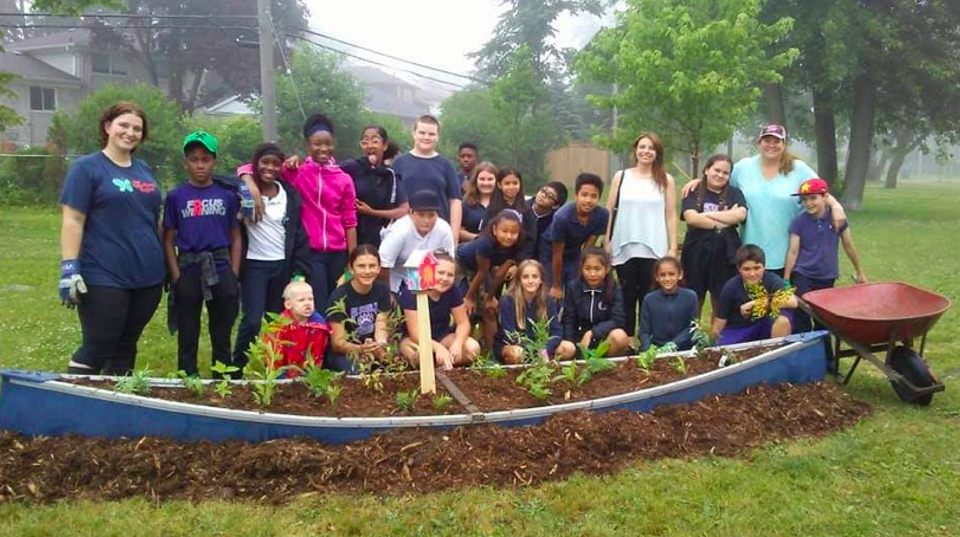 For the past four years communities across Canada have committed to a unique project to protect the pollinators that bring us the fruits and berries and other delectable foods every year.
The David Suzuki Foundation started the Butterflyway Project and the latest recruitment drive has recently wrapped up in early February.
The Butterflyway Project have even reached Ottawa where a pollinator flower bed was planted outside City Hall two years ago.
The Butterflyway Project enlists individuals and community groups to plant milkweed, wildflowers and other plant species used by butterflies and other insects such as bees for feeding, breeding and migration.
In its latest call for volunteers, the foundation said the project "aims to reimagine gardens, lawns, roadsides, parks and schoolyards as neighbourhood-wide networks of habitat for wild bees and butterflies, fuelled by the enthusiasm and ingenuity of local Rangers."
In Ottawa, the pollinator bed was planted outside City Hall two years ago in a similar effort to promote the creation of gardens that support insect life.
Jode Roberts heads the Butterflyway Project for the foundation. Roberts said the organization is "excited to see the project continue to blossom, despite these strange and tiring times."
If you join, you are a ButterFlyway Ranger. These volunteers are the face of the Butterflyway Project. They carry out their own volunteer projects in many communities across Ontario and throughout the country. They make their homes or neighbourhoods greener by establishing habitats for insects by planting "pollinator patches." These gardens are not only important for biodiversity but also combat climate change by re-greening urban spaces.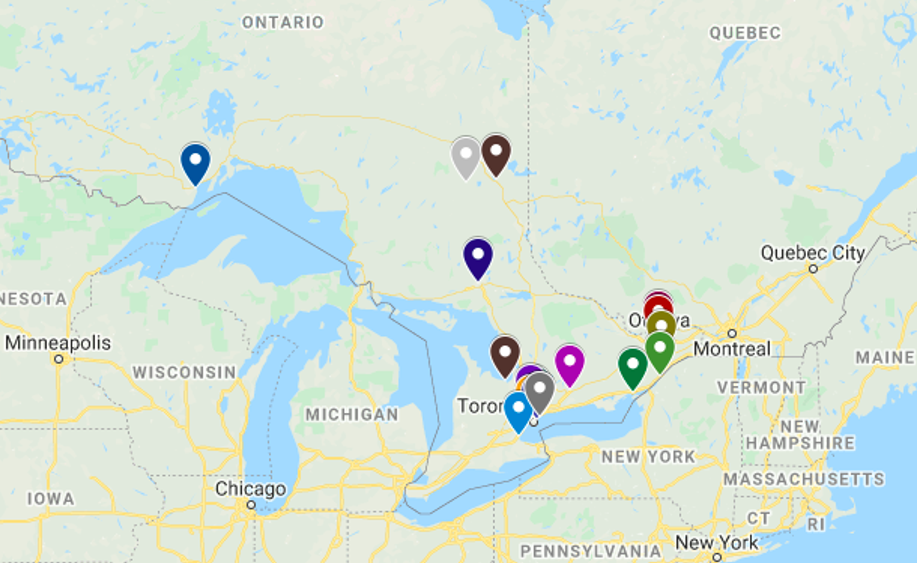 More than 1,000 Rangers have been recruited in Canada since 2017.
Rangers are given online training about bees, butterflies and wildflowers.
Participating in the project has looked different in many ways over the past year because of the COVID-19 pandemic. For example, for two Ontario projects in Collingwood and Toronto, there were fewer people planting in order to maintain social distancing measures.
Jessica Jackson, co-founder of Pollinate Collingwood, said that because of COVID-19, the group did less outreach to get others involved in creating flyways for monarchs and habitats for other insects.
"Instead of us planting them, there could have been opportunities to reach out to local schools and local organizations," said Jackson.
Carrington Lauzon, who also helped create Pollinate Collingwood, said: "The experience was really fulfilling. It meant that the local ecosystem would get more habitat for animals that use the plants we put in the gardens as well as community awareness around the benefits of pollinator gardens."
COVID-19 has also affected the Butterflyway project at Scarborough's Guildwood Village in east-end Toronto. Typically, there are fairs and other public events with volunteers who promote the Butterflyway Project, but these were cancelled because of the public health threat. Instead, organizers focused on getting traction through social media with more than 300 members in their Facebook group.
Allsion Murray, leader of the Guildwood Butterflyway Project, said: "There are now many people in Guildwood who have seen the light and are actively gardening with the purpose of creating a healthier habitat."
Healthier habitat
Murray said she heard about the Butterflyway Project when it was just starting three years ago. This inspired her to begin a local project in Guildwood because, "there are many gardeners here and many nature-lovers."
Murray said that the goal is to "get away from imported ornamentals that do nothing to support wildlife. Lawns are sterile environments that do nothing to support insects. With the global populations of insects and birds in rapid decline, we have to do everything we can to support them. Basically, if they go, we go. I would also love to have people stop spraying for weeds. … This drives me insane."
Tracey Goddard, another Guildwood Butterflyway Ranger, said she helped create pollinator patches in old canoes that were donated by members of the community. The vessels were filled with soil, planted with pollinator species and placed in dried waterways.
The canoes feature native plants such as milkweed, foxglove and blue aster.
There are also butterfly "houses" in the canoes so that monarchs, for example, can rest on their long migration to Mexico and back again. Guildwood is an ideal place for the project because it is on the migratory route for many birds and butterflies.
While the Butterflyway Project leads to different on-the-ground solutions in different parts of the country, it's a way for communities to come together with a common interest and make the world a better place.
In the Suzuki Foundation's recruitment call for Rangers, the head of the British Columbia branch of the project said the COVID-19 emergency hasn't stopped the volunteer effort to support wildlife.
"Despite the uncertainty of the pandemic, last year our amazing community of Rangers made magic happen by inspiring their friends and neighbours to take action and getting tons of pollinator-friendly wildflowers into the ground," said B.C. Butterflyway Project lead Winnie Hwo. "We can't wait to see what magic Rangers can conjure in 2021."