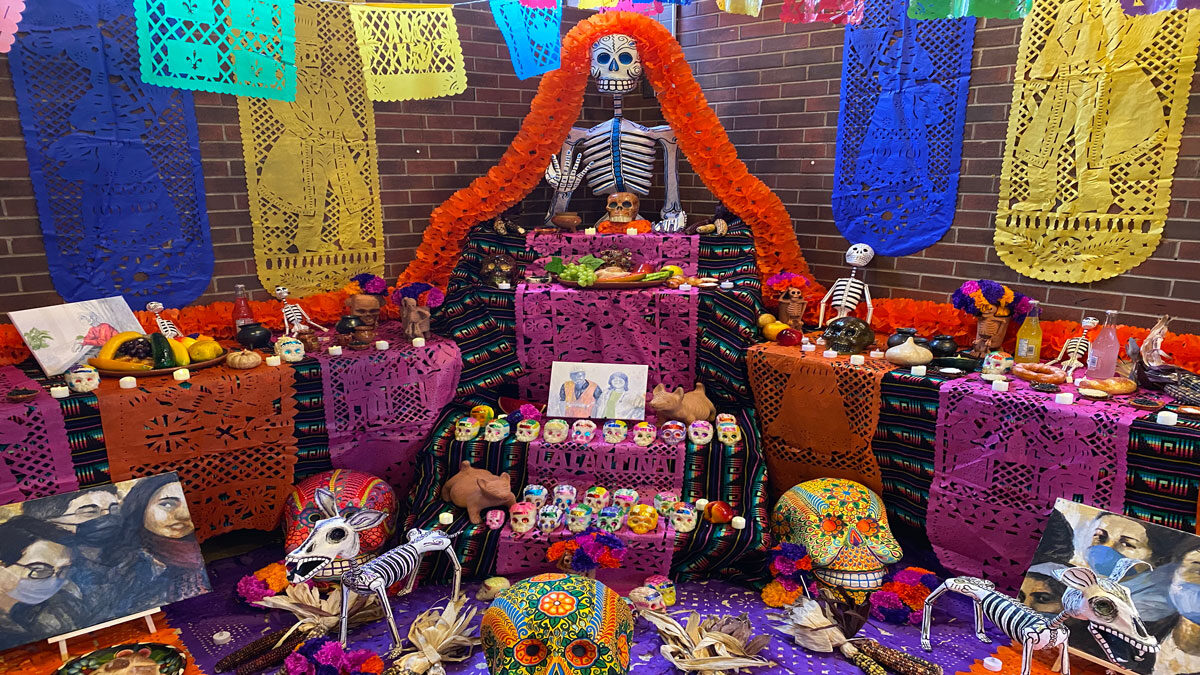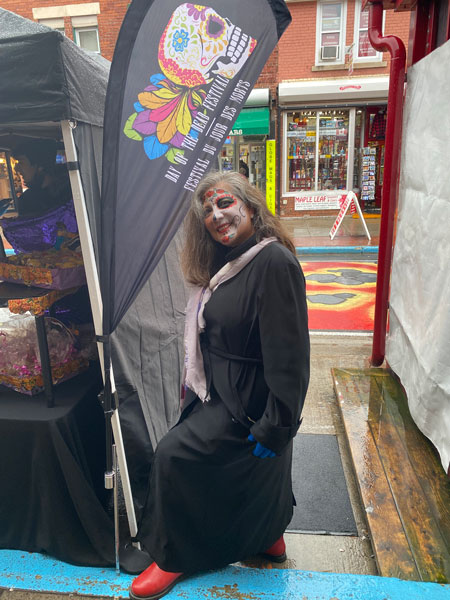 A mariachi band, folklore dances, Mexican pastries and an array of colours took over the Byward Market during Halloween weekend with the fifth local version of the Day of the Dead Festival.
Festivities Oct. 29 to Nov. 1 were organized by a non-profit group focused on promoting Mexican culture through art, music and dance across Canada.
"This year's event is dedicated to honouring the people that have passed away because of COVID-19," said master of ceremonies, Gabriela Lopez.
The Day of the Dead is one of the most important holidays in Mexico, organizers say. It's a celebration of those who have passed away. Family and friends gather together to pray and dance with colourful clothing, food and drinks.
"What we do is we put altars — and that is an offering — with the pictures of the people that we miss that passed away, and we put (out) their favourite food, drinks, candy, fruit," said Lopez. "It is very colourful, with some paper and some ornaments, because it's a celebration, we are together like in the old times."
Connected through music, dance and the sweet smell of pastries, many people from all cultures stopped to take a moment and celebrate. Sidewalk vendors offered an assortment of treats, decorations and art by local talent.
"It's a cultural tradition, beyond religion, beyond a lot of things in Mexico," said Lopez. "The tradition tells us that our dead departed come back on November 1 and 2, to visit us again. It's an opportunity to remember them, celebrate their lives and to be together with them and talk about memories."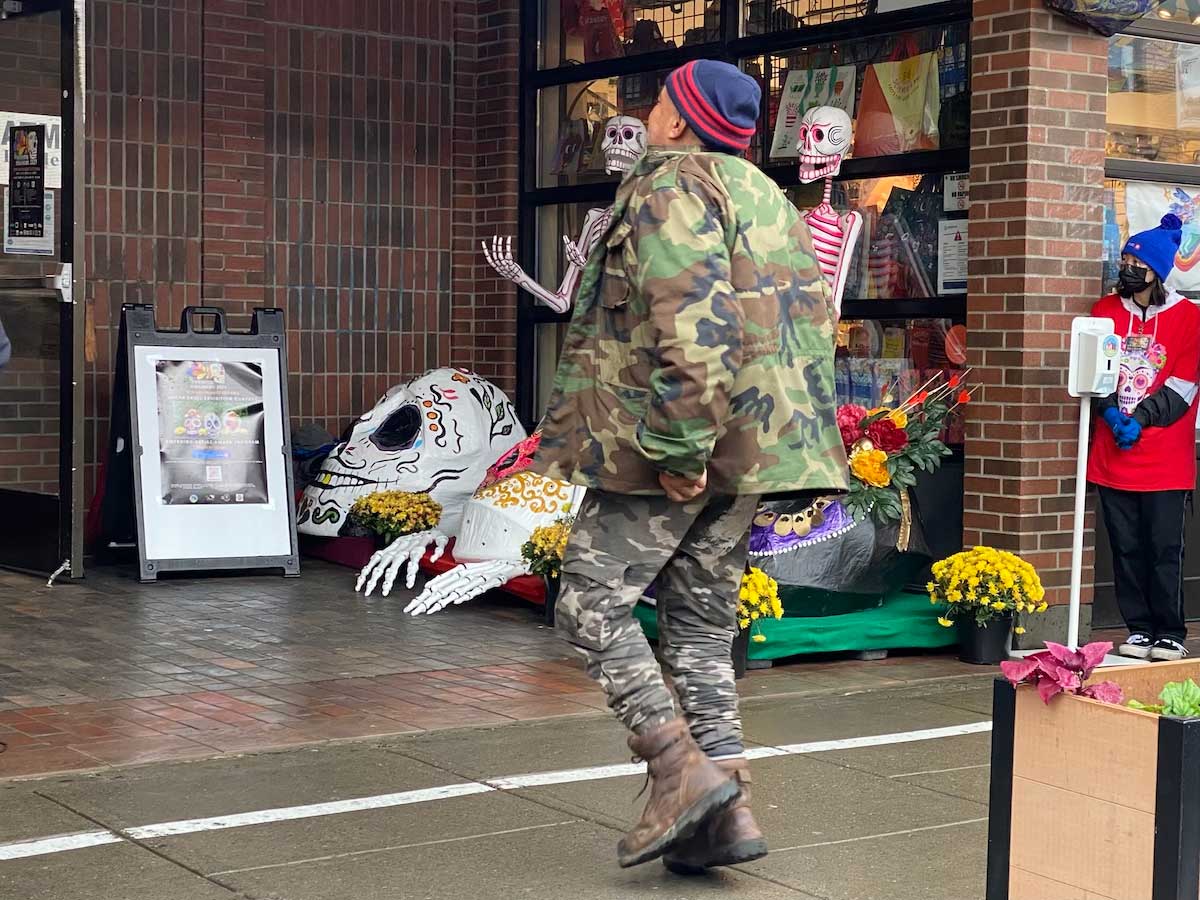 The Byward Market event kicked off at noon with a mariachi band named Los Paisanos. Attendees gathered and danced to the sound of guitars, a saxophone and accordion while the band sang classic Mexican tunes.
Despite the rain, many children walked around with faces painted with skulls and skeletons while adults sat under tents or held on to their umbrellas to watch a performance by Viva Mexico, a local dance group.
"I am so happy to be here and to be part of it because it gives me a sense of community. Being at the heart of Ottawa is like we can get together," said Lopez. "We all have gone through very harsh times and just to laugh to have the opportunity to see other faces … it's a pleasure to get a certain kind of normalcy. I am so happy to be here and to share with non-Mexicans."