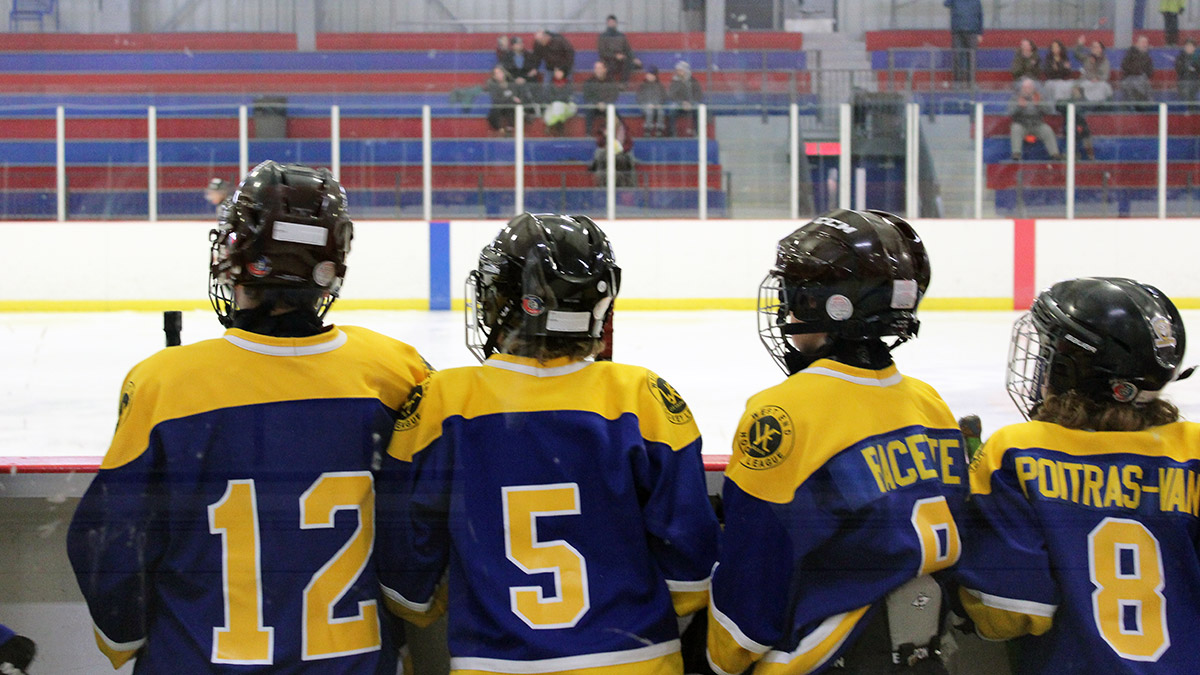 Amid recent revelations of abusive and racist behaviour in professional hockey, organizers keen to promote the values of inclusion and diversity say they have a lot of work to do to attract young people from different backgrounds to the sport.
"Hockey culture has been toxic for a while," said Adam Wylde. "People talk about it a lot and nothing's been done. And I don't know what it would take to change it."
Wylde, who co-hosts The Steve Dangle Podcast and Virgin Mornings with Adam Wylde, TJ and Jax, said most of the leadership in hockey fits the same profile: "middle-aged white men."
"It does not mean those people are unable to be empathetic to other people's situations," said Wylde. "What it does mean is that they have probably never been racially targeted. It does mean they have probably never been a victim of direct or casual racism."
Paul Ross, the vice president of the Hockey Eastern Ontario's (HEO) minor league, believes there is diversity in the sport.
"I personally don't believe it's a white sport," said Ross. He points to something called Hockey for Newcomers. This is a program sponsored by the NHL that is trying to help grow the game, especially for people new to the country.
Jeff Roberts, the Development Programs Officer for HEO, runs the program in the Ottawa region. With the help of the Ottawa Senators, the program is running in 35 schools.
"The goal is to provide equipment for anyone who wants to learn the sport of hockey," Roberts said.
"They start with ball hockey on a gymnasium floor and then they transitioned into hockey on the ice," said Ross. "The goal is to get new Canadians attracted to the game of hockey and it's been successful."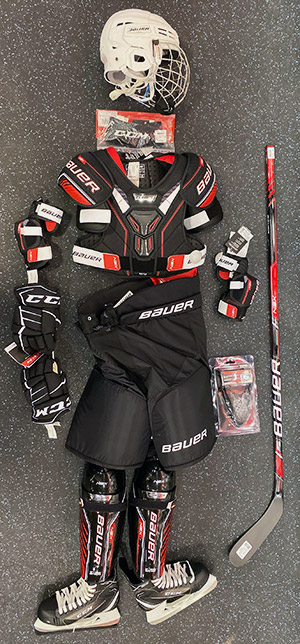 The cost of ice hockey
According to Sportchek, brand new gear costs around:
$80 for skates in junior sizes
$45 for shin guards
$50 for jock shorts
$70 for shoulder pads
$35 for elbow pads
$15 for a neck guard
$70 for a helmet with a cage
$55 for gloves
$80 for a hockey stick
On average, contact-less peewee hockey requires an investment of $500. This does not include league fees, travel costs or additional accessories. This estimate is based on the purchase of new gear. Second-hand equipment is an option. Equipment is more expensive for older players.
Hockey is expensive
Saad Ahmad, who works at the Rideau Centre Sportchek says cost can be a barrier to playing ice hockey.
"One of my problems was the fact that it was expensive so I didn't get to play a lot of ice hockey and I had to play ball hockey instead," said Ahmad.
"I think the costs of playing hockey are outrageous," said Wylde. "As I reflect on my time playing hockey, the most expensive hockey stick used to be $30; now it's $300."
Hockey coach Shawn Allenby agrees.
"I think affordability is a major issue, not just for immigrant families but all families," said Allenby, who has coached with the Ottawa Centre Minor Hockey Association.
He has been coaching for 35 years and said the diversity within the sport is getting better.
"I think it's hugely important that we have diverse representation," said Allenby. "It's important to enhance the emphasis on diversification not only in hockey but society."
Eric Levac is a Pakistani father, whose son plays in an Ottawa peewee hockey league.
"To be honest, it's been fantastic," said Levac about his experience with diversity and inclusion in the sport.
"We've had the odd comment about skin colour, but not in a racist term. I think it's more about people taking notice that there's more than white children playing hockey," said Levac.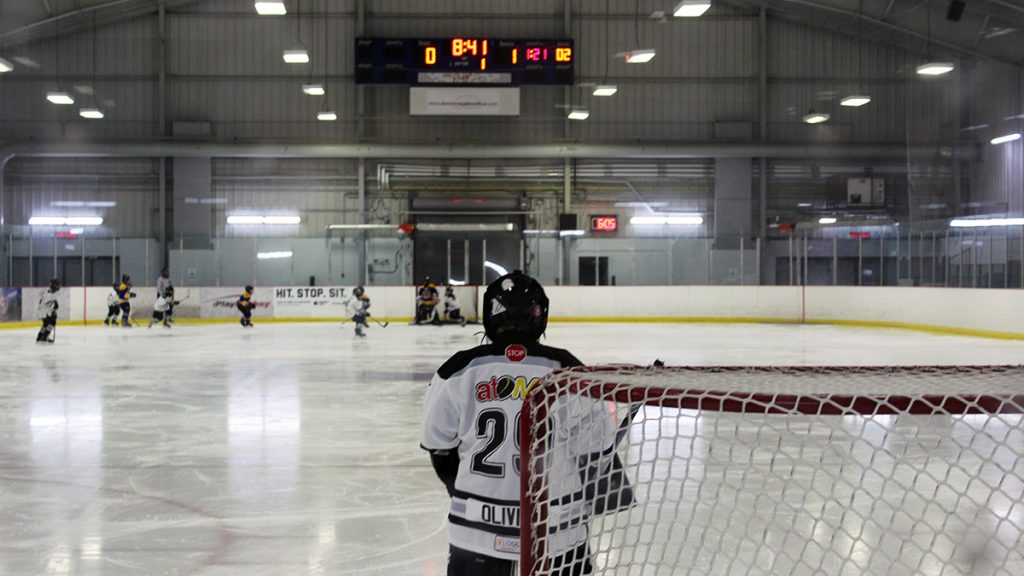 Representation of diversity matters
The NHL's campaign to promote inclusivity and diversity in the sport uses the slogan "Hockey is for Everyone." It symbolizes a declaration of principles that the league is trying to live up to.
"When it comes to sports in Canada, everything has been surrounded by the game of hockey," said Kwame Damon Mason, director of Soul on Ice, a documentary that highlights the role black people have played in the sport.
"The 'Hockey is for everyone' initiative is a great idea, but what that means is that earlier, this was not the case," said Wylde.
Wylde and Mason both highlight how minority youth would more likely be drawn to the game if they could identify with someone with the same background.
"We are facing a problem that is cyclical, in that there is just not enough representation from other races," Wylde said. "So it is tougher for other races to identify with most hockey players."
"If you can see something, you can be something," said Mason.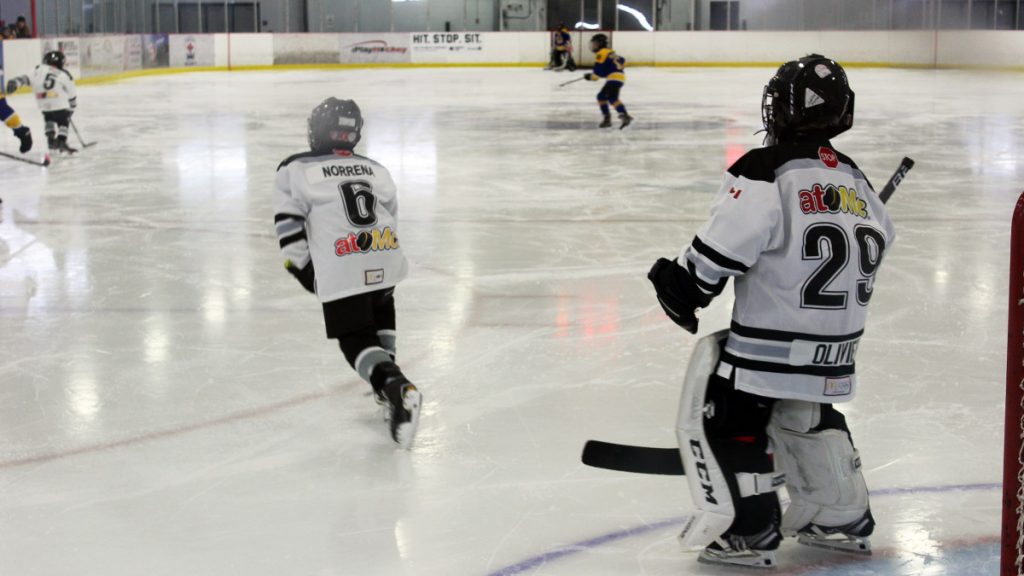 Mason said that bringing in minorities to hockey rests on creating an open and inclusive environment.
"At all levels of the game, if you are welcoming, then people realize that they can walk into that space and feel comfortable (otherwise) they're not going to want to participate," he said.
"We need to be more inclusive, so that these kids can see that there are bigger opportunities for them in the future."
In the past few weeks, there have been multiple revelations of abusive or otherwise inappropriate behaviour in hockey. The stories of Don Cherry, Jessica Allen, Mike Babcock, and Bill Peters have divided the hockey community and have raised questions about race, diversity, power and abuse.
"With all these stories, how can you convince a person of colour to love our game?" Wylde said. "In Don Cherry's case, it was the attack on new immigrants. With Bill Peters, it was the attack on a different culture."
After a tweet from former NHL player Akim Aliu accusing Calgary Flames head coach Bill Peters of using racial slurs in a dressing room 10 years ago, the coach resigned from his position.
"It's a sickening, devastating story," says Wylde.
Educating fans on the history of minorities can also go a long way in growing the game and healing the wounds of the sport's history. It was Mason's motivation behind creating his documentary.
"It was noticeable in my eyes that no one was really talking about black athletes in hockey and our history — we've got a huge history in the game of hockey," said Mason.
The documentary examines stories about the Coloured Hockey League, as well as prominent black hockey players like Willie O'Ree, the first black player in the NHL.
"The fact that Willie O'Ree was only inducted in 2018 to the NHL Hall of Fame is just insane," Wylde says. "It just shows we still have a lot of work to do."
Wylde said he needs to further educate himself on diversity, including calling himself out.
"We not only need to learn more about it, we need to practice what we preach, and make sure that our kids know," said Wylde. "Becoming a father recently really opened my eyes to how I want my child to look at the world, so that she can go out and be a compassionate contributing member of it."
---
More Stories