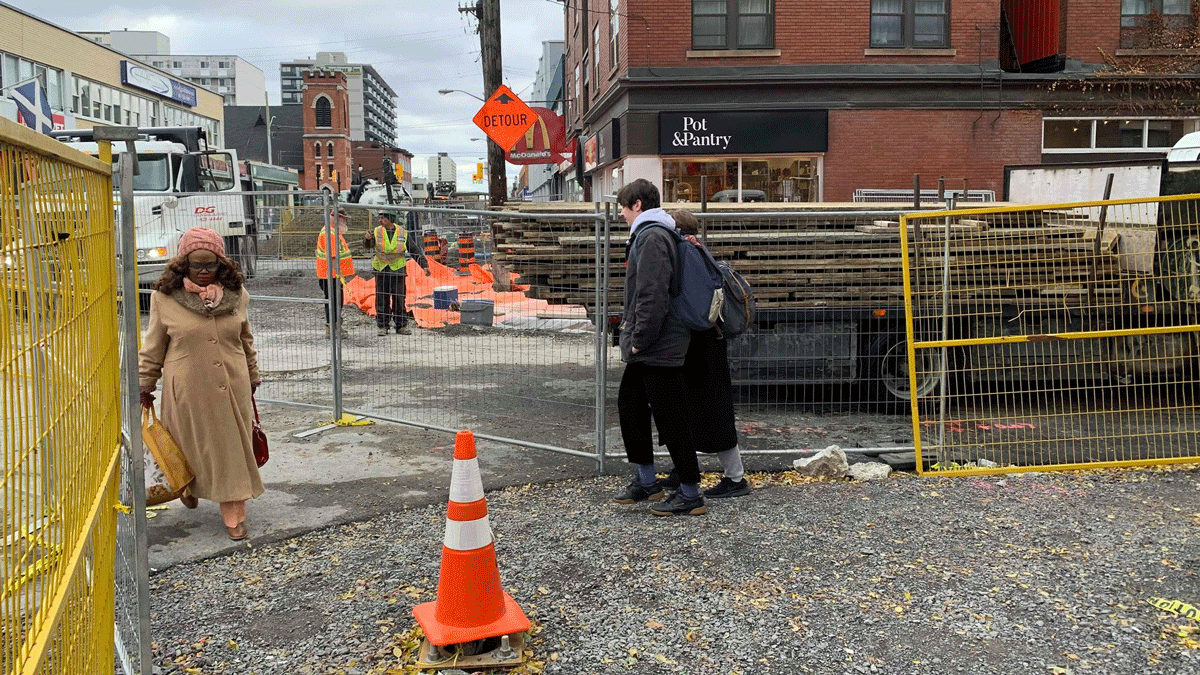 With the primary construction phase of the Elgin Street renewal coming to a close, Ottawa businesses are seeing the light at the end of the tunnel.
"The street will reopen, as far as we know, to traffic in early January. Hopefully, it will be wrapped up soon," said Robin Coull, owner of Pot & Pantry, a kitchenware and gourmet goods shop on the corner of Elgin and Cooper streets. "We've been seeing paving last week. They're working really fast right now."
Coull said that although customer traffic has been affected by road closures, it has not been devastating.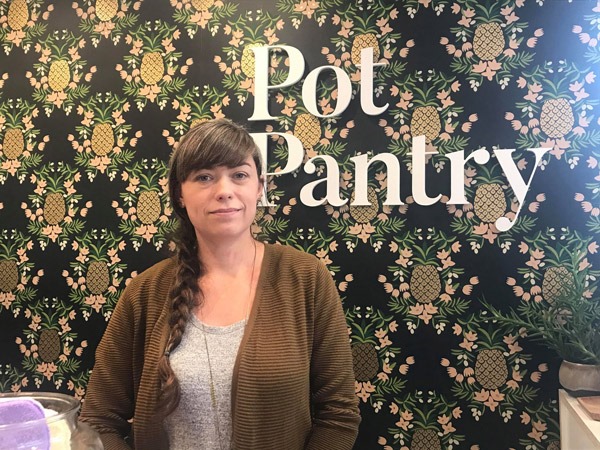 "Obviously it's not ideal out there and we do need the support," she said. But, according to Coull, local shops and restaurants are surviving, thanks to the community.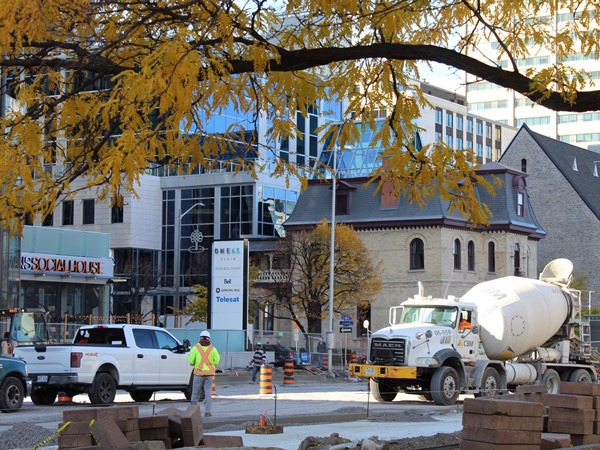 Some businesses were not as lucky. Hooley's Pub closed during the summer. According to a report in the The Ottawa Citizen, majority owner Dale Hill blamed the closure on the construction.
The Elgin Street renewal project started in 2018, and construction began in January. The design for the revitalization of this bustling downtown street includes shared use lanes, transit stops, and wide, pedestrian-friendly sidewalks.
Pal McCormick, owner of Parker Clean dry cleaners, said construction has most affected customers that do their errands by car.
"There are people I haven't seen since it started," said McCormick.
His business has taken a hit, he said, but not to the extent he expected.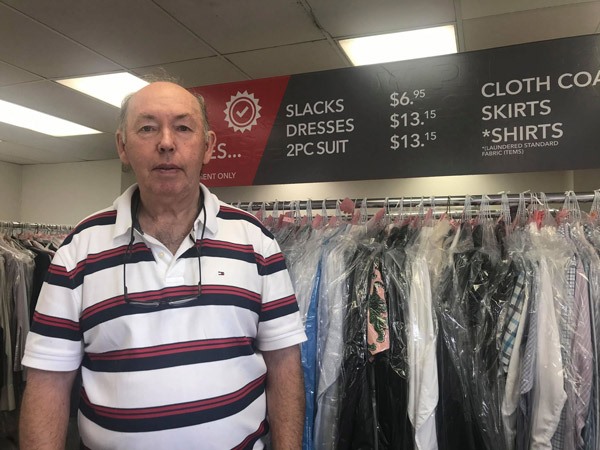 "I was afraid it would be worse at the beginning but we are lucky; a lot of our customers walk," he said.
Some business owners say they have had considerable communication with the city throughout the project. Before the work commenced, the city held working groups to ensure the community was up to speed on the project and able to offer feedback.
Peter Abraham, the owner of the popular pub Sir John A, at Elgin and MacLaren streets, was one of the business owners on the working group.
"The city staff have been amazing," he said. "They've been upfront and they've done the main thing they said they would do: keep the sidewalks for the pedestrians."
Coun. Catherine McKenney said she thinks the community has remained positive throughout, and that business owners on this "pedestrian-focused" street are happy with progress.
"The end is in sight," said McKenney, whose Somerset Ward includes Elgin Street. "It's much easier coming out of a situation like this than going into it."
McKenney said at this point construction is a few days ahead of schedule.
"The plan was that it would be open to traffic by the end of this year," she said. "We are on track for that – well on track for that."
A 360-degree video shot on Oct. 28 shows how far construction has advanced from two different locations; on the corner of Nepean Street; and near the corner of Cooper Street.
Sidewalks, intersections and the first layer of asphalt will be complete by the end of December, according to the City of Ottawa's plans. Benches, trees and "some of the finer details" will be put in next year, so businesses and residents should expect some disruption throughout 2020, McKenney said.
"There will be some rolling closures, as some of that has to be put in place. But the street and the curbs and sidewalks will all be open by the end of this year," McKenney said.
She added that the city has worked to support businesses. The city is offering free parking at City Hall on evenings and weekends and helps promote Elgin Street through social media. Contractors have been asked to keep sidewalks clear and help people safely cross the streets.
Great to see progress being made along Elgin Street. Can't wait for the completion of this great revitalization project.

Please support local businesses #IDigElgin pic.twitter.com/yvKsvSG7B4

— Jim Watson (@JimWatsonOttawa) October 28, 2019
"I think the businesses see the end result of a $36-million investment in their street and see that it's going to benefit them greatly," said McKenney.

"I think that Elgin Street is going to be one of the best streets in the city, if not the best street for visiting, for people strolling around, visiting patios," she said.
One of the features McKenney is most anticipating is oversized sidewalks commonly found in areas with high pedestrian traffic.
"I'm not sure that I should get as excited as I do about wide curbs, but I do," she said.
Local campaign, I Dig Elgin, has also been effective in promoting shops, restaurants, services and events during the construction, said McKenney.
"The public campaign I Dig Elgin in particular has kept people excited about Elgin Street and kept Elgin Street in people's consciousness," she said.
I Dig Elgin, a social media campaign that was launched when construction started, serves as a "one-stop-shop to find out what's happening on Elgin," said Christa Blaszczyk, I Dig Elgin organizer and co-owner of Gifted Type and Boogie + Birdie, located between Cooper Street and Somerset Street West.
The campaign promotes local businesses on Facebook, Instagram and Twitter, and hosts events on Elgin.
"We've got a lot of positive feedback from people, saying that they appreciate the information that's getting out," said Blaszczyk.
But with construction winding down and Christmas on the way, Blaszczyk said she thinks business owners are feeling optimistic.
"The next couple of months are going to be really important for a lot of the businesses," Blaszczyk said. She said business owners hope to see increased traffic as the holiday season approaches.
"Whether it's Christmas parties or drinks with friends after work or some holiday shopping," she said. "It will make a huge difference for these businesses to get through the winter months ahead."
---
More Stories