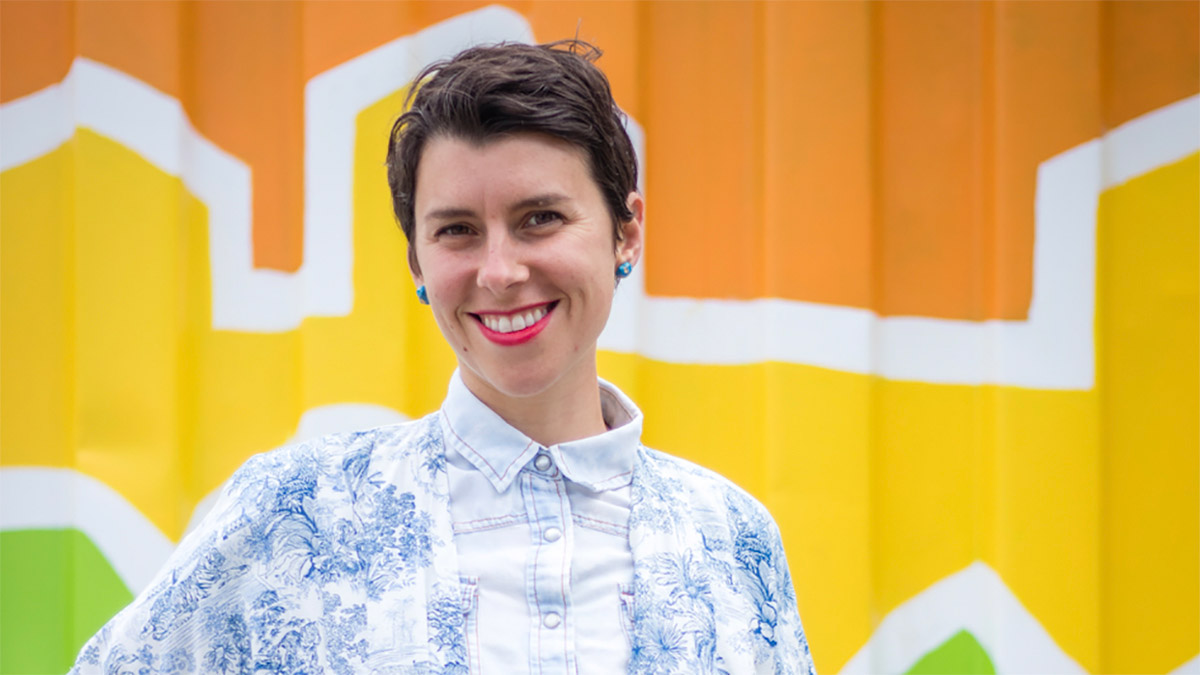 Capital Current continues its occasional series profiling some of the people who are making a difference in our community:
Staying connected is key during the pandemic, says Ottawa artist, entrepreneur and volunteer Renée Michaud.
"It's a great opportunity for us to re-establish some connections and relationships from our past and to check in with people, to share our lives with someone, one-on-one," said Michaud. "That has been very helpful for my own sense of well-being, mental health and belonging."
Michaud is known for her work with the volunteer group The Rolling Barber, which provides hair cuts for people with low income and also works to support these clients "through the simple act of listening." This year, as well, Michaud launched her own company, Uneety ("unity" combined with her nickname, "Nee").
Michaud is a self-taught visual artist, poet and DJ. Through Uneety, Michaud coaches creative professionals on personal and professional growth and organizes substance-free artistic events.
Sober for three years, Michaud said she wants more spaces where people can celebrate without focusing on alcohol.
Getting Uneety off the ground was a challenge during the pandemic.
"There's so much uncertainty and restrictions in terms of gathering and large numbers, which is part of the magic of hosting events," said Michaud.
Forced to get creative, she's focusing on small gatherings — held outdoors or virtually. Online platforms have also given her opportunities to share her social organizing skills with a broader audience.
"With all of this extra time and time spent alone, it's important to balance that out with a sense of togetherness," she said. Her online events include a women's conversation circle and virtual DJing at events meant to boost her clients' staff morale.
One new offering includes a touch component for people missing physical connections, through self-massage and dance events co-facilitated with a registered massage therapist.
"It's an opportunity for us to get creative and to look at how we can experience touch while still distancing and using our hands as those soothing, nurturing and healing tools," Michaud said.
Despite Zoom fatigue, she emphasizes the importance of finding online or small outdoor events that speak to you. "People are creating these for your benefit," she said. "There is so much value in connecting with other people in real time."
Michaud sees this benefit as a volunteer director for The Rolling Barber. The not-for-profit organization visits community centres, shelters and supportive housing locations to give hair cuts to people with low incomes. Forced to shut down under earlier pandemic restrictions, The Rolling Barber resumed service in September.
It's moving to see the generosity of volunteers and how uplifted clients feel after receiving a haircut, said Michaud. "The environment that we create is one of positivity," she said, "making them feel seen and heard and valued.
"Witnessing that," she said, "has been very inspiring for me to keep up this work."
Michaud started planning events at her North Bay high school and during her undergraduate years at the University of Ottawa and has been inspired ever since.
"For me, human connection is foundational," she said.
---
More Stories