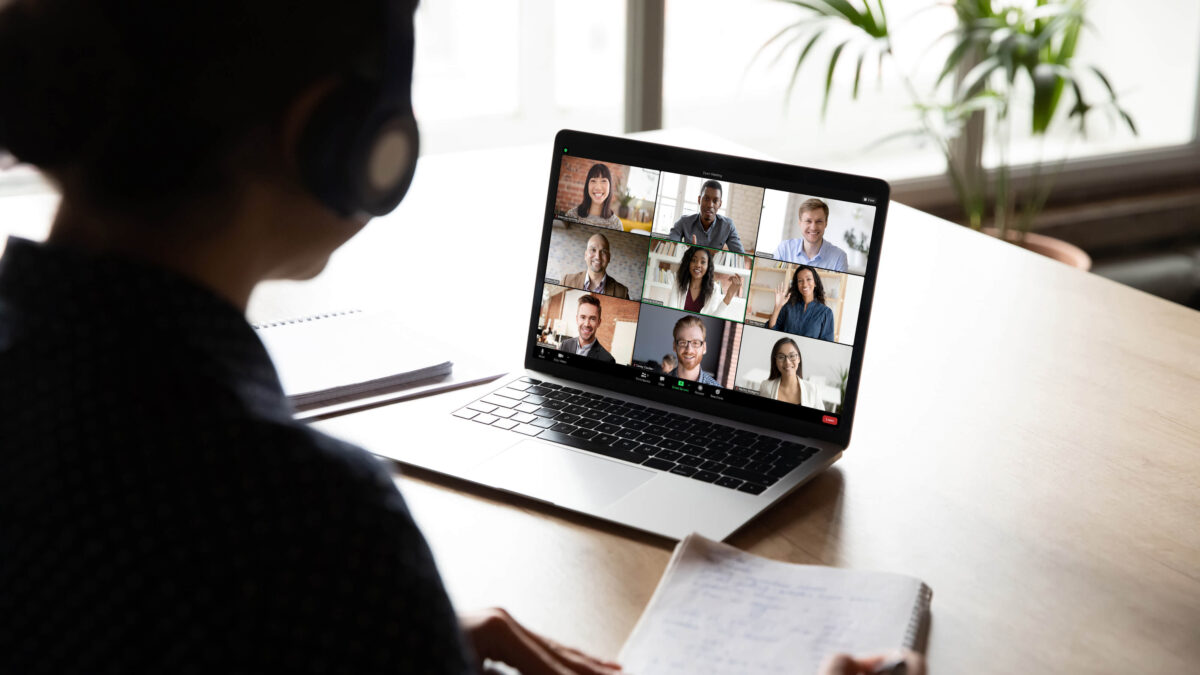 The COVID-19 pandemic has brought about no shortage of changes to the daily lives of Canadians.
For many, the initial months in isolation prompted a recognition that old routines would need to be re-evaluated to suit the reality we faced. Social gatherings, business meetings and school lectures soon began taking place behind screens and webcams. This new normal was adopted almost overnight during a raging global health crisis, but how long can we expect these new communication standards to stick around?
The year 2020 saw an unprecedented shift to digital conferencing as a primary means of communication for families, colleagues and even world leaders. Apps such as Microsoft Teams, Discord and Zoom, all witnessed dramatic increases in use as in-person gatherings were no longer viable or even safe. Although each has distinguishing tools and features, they all attempt to address the fundamental need for human connection. Here are some key facts regarding the growth of video conferencing apps: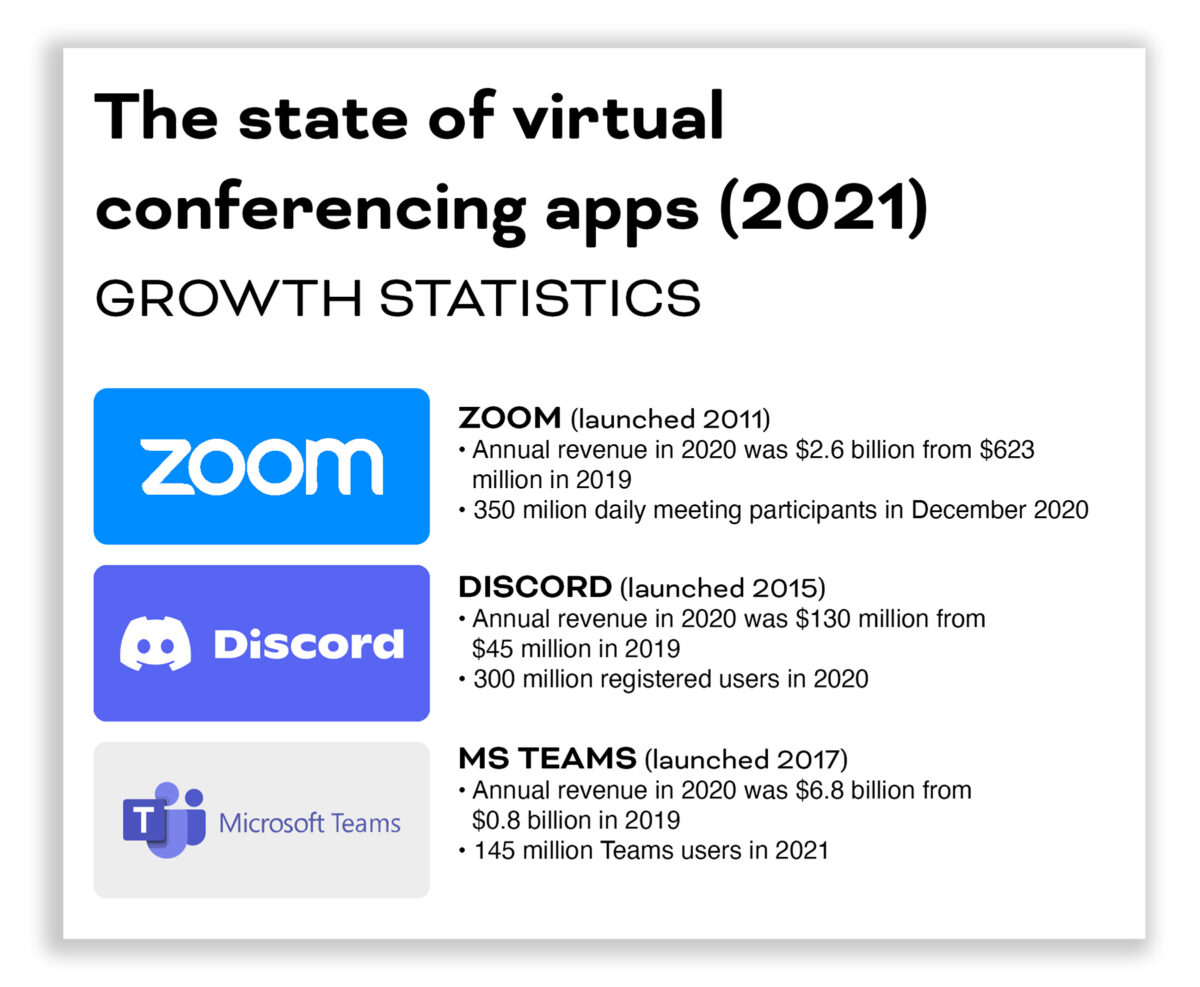 Divided by screens
Today, many Canadians are far too well acquainted with the exhaustion and social emptiness of Zoom fatigue. Days spent in front of a gallery of blank stares quickly turn into weeks, and before you notice it, months. A lack of social cues, interactive engagement and spatial presence in your typical video conference make the hours feel extensive and monotonous.
The long-term societal effects of this social downgrade have yet to be truly felt as Canada begins to approach a post-pandemic reality. However, the effects of this new normal have been experienced deeply at individual levels across the country, with above-average increases in mental health cases nationally. In a policy advice letter, Ontario's Centre for Addiction and Mental Health announced, "50 per cent of Canadians reported worsening mental health since the pandemic began," and that "one in 10 Canadians polled said that their mental health had worsened 'a lot'".
Many tech entrepreneurs and researchers have tried to build creative solutions to this social dilemma. last summer, Microsoft announced their "Together Mode" for Teams, where video call participants are brought together in a common virtual space such as an auditorium, meeting room, or coffee bar. The feature aims to augment social awareness and cohesion. Though a brilliant display of imaginative innovation, General Manager of Teams, Lan Ye states on Microsoft's blog: "This is really just the beginning. We have a lot of ideas that we can to build on this scaffolding that will enable us to really change how meetings are today."
The future of meetings
In the entrepreneurial culture of the 21st century, emerging technologies are giving rise to new possibilities for human engagement. As the past year has reminded us, there is a growing demand and appreciation for tools that can bring people together no matter the boundaries or distances. The consensus is that people want the ability to connect from anywhere at any time, but currently feel unable to engage and interact meaningfully through screens.
Numerous technologies which will revolutionize the way humans interact with one another in coming decades are already well underway.
For the first time, tech projects like Microsoft Mesh and Facebook's Oculus are bringing virtual and mixed reality to average consumers, opening new doors for new means of digital interaction. In 2021, it is possible to immerse yourself in a virtual world where you and your friends can chat, work, or play.
Some day, computer screens will likely begin to be viewed as a technology of the past, perhaps alongside Zoom and the psychological effects which accompany it. With an influx of new prospective digital ecosystems which go beyond webcams and wifi, now is the time for citizens to be thinking critically about what they want their post-pandemic meetings to look like.
---
More Stories