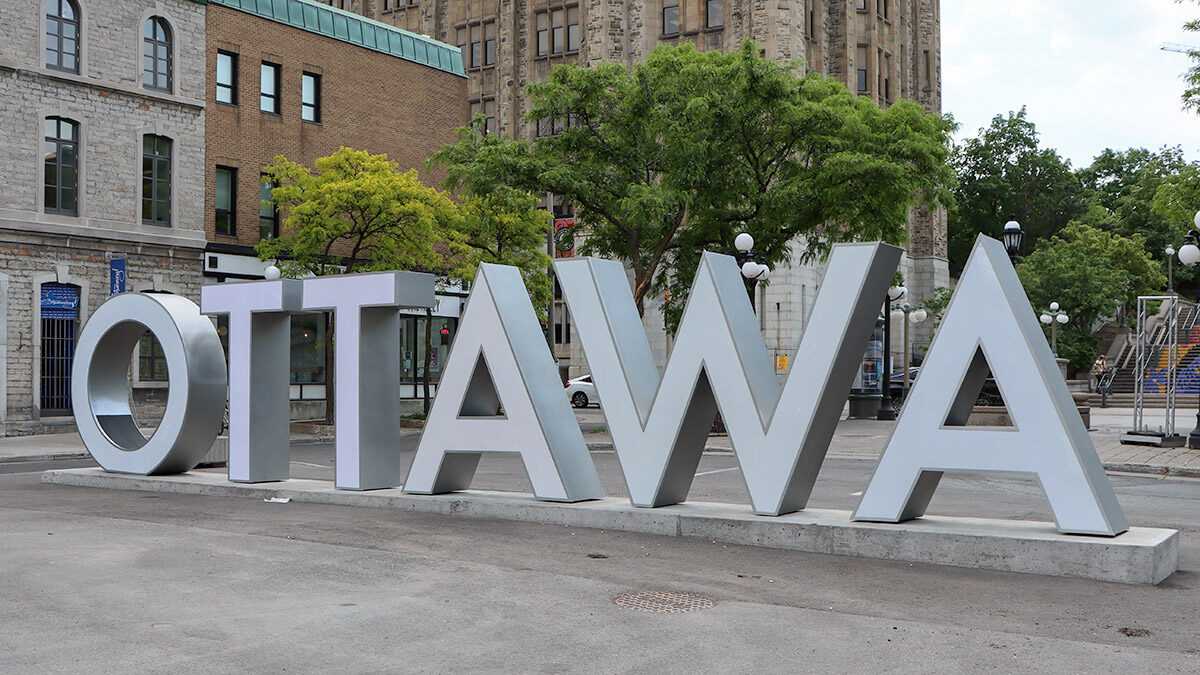 After a grueling year constrained by pandemic restrictions, Ottawa's tourism industry is starting to welcome visitors once again.
To support the recovery of local businesses, Ottawa Tourism has begun #Invite2, which encourages Ottawa residents to invite two out-of-town friends or family members to the city for a three-day visit.
"The local community has been very, very good at supporting local during the pandemic – but it can't possibly make up for the $2.1 billion of visitor spending that we typically see in a year," said Jantine Van Kregten, Ottawa Tourism's director of communications.
According to Ottawa Tourism's estimates, if every household participated, the campaign would bring $500 million to the local economy and support 1,500 full-time jobs.
As part of the campaign, Ottawa Tourism is running a contest, called Invite to Win. The winner will receive a two-night stay at an Ottawa hotel for up to four people, plus $200 each. Additionally, until Oct. 9, when people book a two-night stay in the city through Ottawa Tourism, they'll have access to the Ottawa Experience Pass with four coupons worth up to $50 each that can be used at local attractions, tours, restaurants, and museums.
The pandemic followed a record-breaking year for tourism in Canada. Destination Canada reported that 2019 was the best year for Canadian tourism on record, surpassing 22 million visitor arrivals for the first time.
Ottawa Tourism estimates the capital lost out on $2.8 billion in visitor spending in 2020 and 2021.
The idea for the #Invite2 campaign came from calculations done by Destination Canada, said Van Kregten. Canada is in a travel deficit, meaning more Canadians travel and spend more money outside of Canada than other countries spend within Canada. According to Destination Canada, if Canadians took two-thirds of the money they would have spent on international vacations and spent it in Canada in 2021, the recovery time of Canada's tourism industry would have been reduced by a year.
"We've said from the beginning that the tourism industry was the first hit, the hardest hit, and will be the last industry to recover," said Van Kregten. Full recovery will take months and years to come, she said.
The pandemic decimated the Ottawa tourism industry, said Chris Pierce, general manager of Les Suites Hotel Ottawa. Pierce is also the chair of Ottawa Tourism's marketing committee and the treasurer of the Ottawa Gatineau Hotel Association.
"Tourism in Ottawa has always been – for the most part – a very stable career with a consistent level of income," said Pierce.
Canadians listened when the government and public health authorities told them to stay home, said Pierce, and corporate and government travel is at an all-time low.
Many downtown businesses rely on people working in office towers, said Kevin McHale, the executive director of Sparks Street BIA and Mall Authority.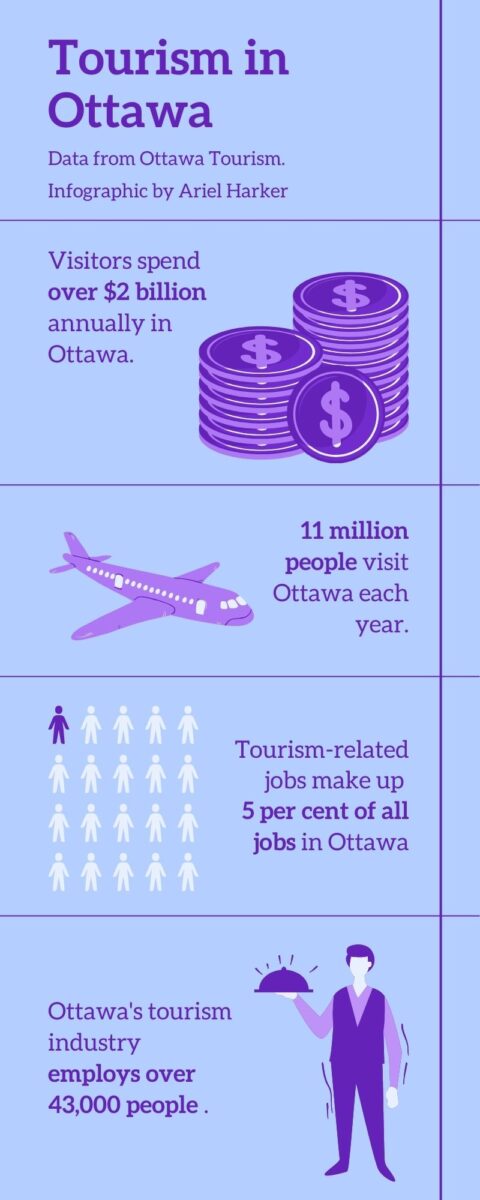 "Downtowns right across the country have definitely been adversely affected by people staying home and living in the suburbs," said McHale.
Recovery far off
For full recovery, the tourism industry needs to see the return of meetings, conventions, large sporting events and festivals, Van Kregten said.
"Tourism is just such a broad industry," she said. People tend to think of tourism in terms of their summer vacation, she said: hotels, tour companies, and museums. However, the industry also includes taxis and Uber drivers, plus florists, translators, interpreters, and meeting planners for conventions.
The federal government has announced fully vaccinated US citizens could enter Canada starting Aug. 9, without having to quarantine. Travelers from other countries can enter starting Sept. 7.
Pre-pandemic, 90 per cent of visitors to Ottawa were Canadians, said Van Kregten, but international visitors will play an important role in the recovery of the tourism industry.
"They tend to stay longer, they tend to spend more, and they also raise our profile around the world," she said regarding international visitors.
Unfortunately, September tends to be the end of Ottawa's tourism season, said McHale, meaning the city probably won't see many international visitors until 2022.
Regional leisure tourism returning
People from nearby cities like Toronto and Montreal are starting to book in Ottawa, said Van Kregten, noting Ottawa is fortunate to be located between the two largest cities in the country.
"What we're seeing on weekends, or even during the week, is some leisure travel coming back," she said.
Local businesses have spent time and money making sure they're COVID-19 safe.
"The hospitality industry takes this very, very seriously," said Van Kregten. "They know exactly what they have to lose if we don't, if we backslide."
The city offers plenty of safe indoor activities, like museums and art exhibits, said Van Kregten. Alternatively, there are outdoor options like biking, boat cruises, zip-lining, and white-water rafting.
"You can choose your own adventure," said Van Kregten. "You can do what you're comfortable doing."
Pierce said he hopes summer tourism sustains the smaller businesses. He said he's excited to see more people get called back to work as residents take advantage of museums, attractions, and restaurants.
"The best thing in the world is calling somebody that hasn't worked in months and telling them that there are hours available for them," said Pierce. "When you support tourism, you're supporting people that live right next to you."
A chance to show off Ottawa
"The best tour guide of Ottawa is somebody who lives in Ottawa," said McHale. "We have a million ambassadors in the city, and for them to encourage their network to come visit, I think is a really smart, focused campaign."
The #Invite2 campaign is a chance for locals to showcase their city, said Van Kregten.
"We've done studies in the past that have shown Ottawans are actually secretly very, very proud of their city," said Van Kregten. "When you nudge them and you ask them what they love about Ottawa, they can fill a book. They're not always great at sharing that love; they kind of keep it to themselves."
---
More Stories