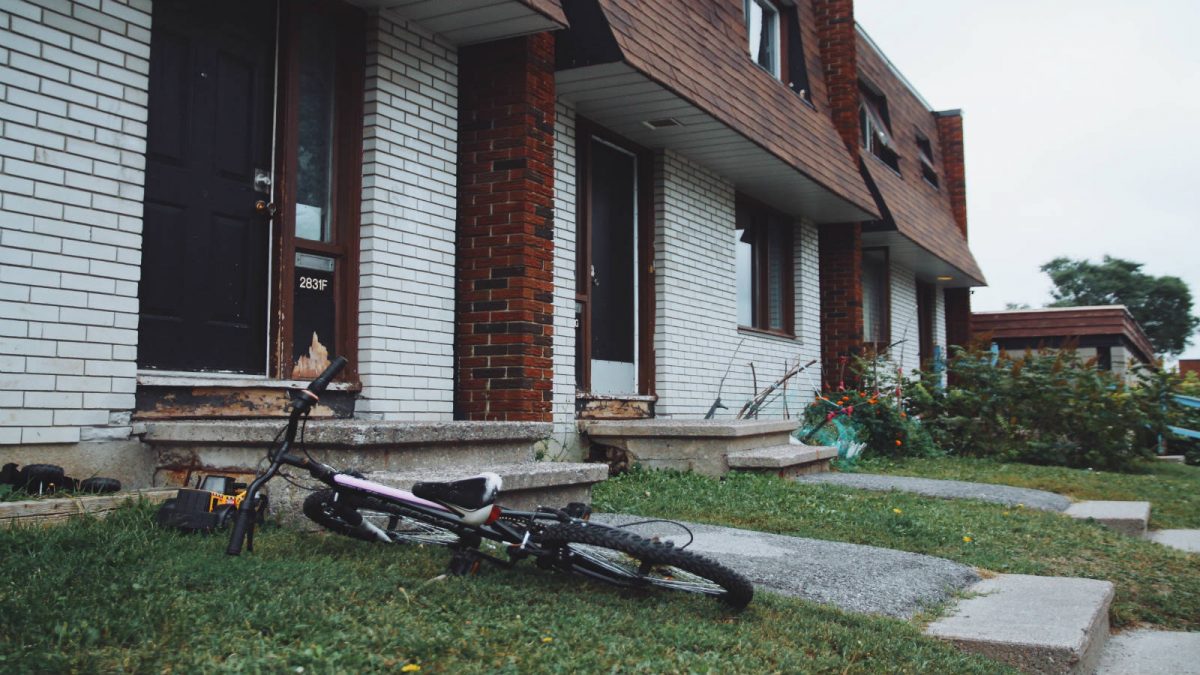 By Jenna Cocullo, Matt Gergyek, and Samantha Goodman
By Sept. 30, about 400 people had been forced to leave their homes in the Heron Gate community after landlord Timbercreek Asset Management issued eviction notices back in May.
While people continue to protest the evictions at rallies such as one held this past week, residents like Redwan Muhyadin, his mother, and four brothers were among the few tenants left in the empty community. They also received an eviction notice and must leave their three bedroom apartment within the next year.
Muhyadin said with so many residents gone, the community is not nearly the vibrant place it once was.
"It sucks, it's bad. Here we don't have anything but this community."

– Redwan Muhyadin
We cannot display this gallery
Almost 44 per cent of the residents who once made up the Heron Gate community are immigrants, including Muhyadin and his family, who came from Eritrea eight years ago. The family has lived in this community in the Alta Vista Ward for two and a half years.
Like many of their neighbours, the Muhyadin family survives on a low monthly income and social welfare, making it incredibly difficult to find affordable housing elsewhere.
"Most houses are now unaffordable. [The rental prices] are going wild, but we don't have any other options."

– Redwan Muhyadin
His plight, and that of many others who are being, or have been, displaced, points to a wider problem the city of Ottawa needs to properly address, many housing experts say.
Leilani Farha, United Nations special rapporteur on adequate housing and a resident of Ottawa, said the Heron Gate evictions are a sign of broader housing issues across Ottawa.
"When the Heron Gate tenants were told they were going to be evicted, their biggest fear was that they would end up in homelessness because of the lack of affordable housing units in Ottawa."
The average market rent in Ottawa increased by 25 per cent from 2005 to 2015, according to a report released by ACORN last month.
The report suggests that people of low-income living in Ottawa are hit the hardest. Eighty-three per cent of households bringing in an income of under $10,000 per year live in what is considered severely unaffordable housing, meaning they spend more than half of their income on rent.
"Housing's no longer viewed as home, a place of security for a family, a place where memories are born and it shifts to housing as a place to park wealth and those to me are very different things."

– Leilani Farha
Farha said the city needs to have a plan to ensure that there is sufficient affordable housing.
"There should be a one for one replacement [of units] because we are losing affordable housing stock," she said.
Jean Cloutier, the councillor for the Alta Vista ward, has been under fire from his opponents and some housing experts who perceive him as not doing enough to help Heron Gate's evicted residents.
Cloutier said to date, he has assisted in relocating 102 of 105 of the evicted families. "I heard about the eviction in April 2018 and I immediately went to work to make sure that we were assisting people in getting the resources they needed," he said.
For the future of Heron Gate, he pointed to the "Heron Gate Secondary Plan" which is a long-term framework to improve the community.
"Heron Gate needs new housing, it needs new recreation, it needs new transit and as part of the upcoming secondary plan, that is what we will deliver for the community," he said.
Timbercreek which owns the development did not respond to our request for comment by deadline.
Kim Graham, a spokesperson for Timbercreek Communities said in a statement to the Ottawa Citizen that the landlord has assisted all 105 residents in finding a new home. According to Graham, most of the residents found new housing within a similar price range, the average being $1,394 compared to the average rent of $1,370 for Heron Gate.
In this statement, she said site work is already underway in the vacant homes with plans for demolition of the rest before the year ends.
---
More Stories