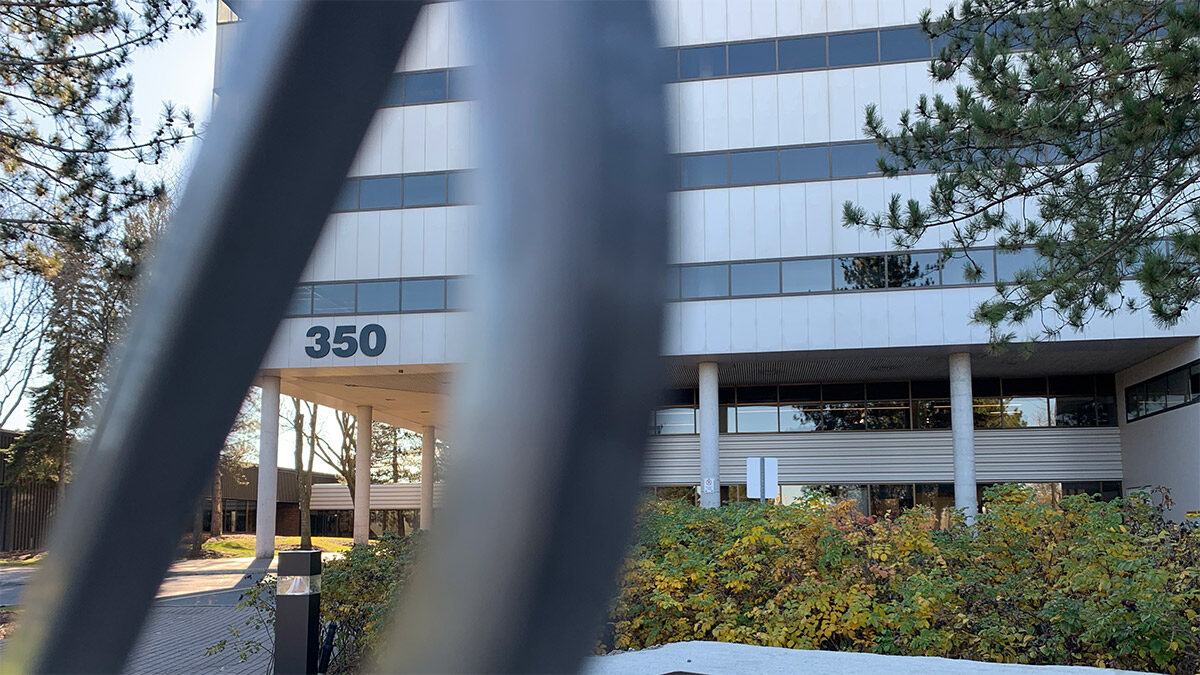 Kanata North is on a mission to become bigger and brighter than Silicon Valley. What's the secret ingredient? Well, it's simple, according to area's business association: shared office space.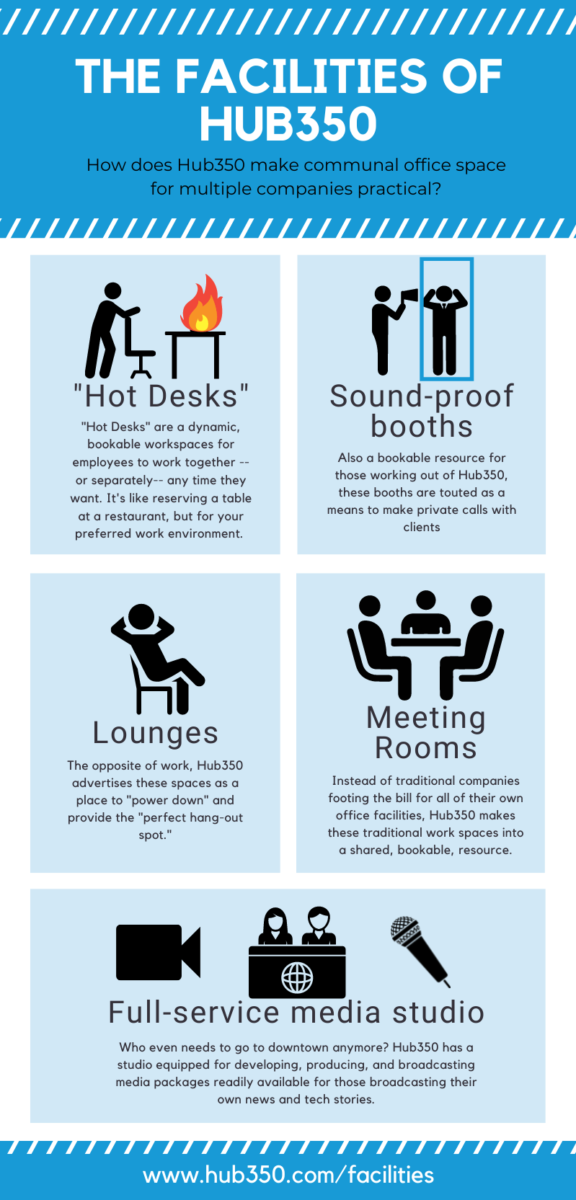 The Kanata North Business Association touts the "largest technology park" in the country, but what's so different about a tech park from any other cluster of branded corporate buildings you see in any city?
The key is partnerships, says the KNBA, and creating a place for companies, universities and other players to come together and innovate in the same area — and now, the same building.
Hub350, which draws its name from its address at 350 Legget Dr., is a cubic office building in the Kanata North technology park that provides a shared work environment for business and academic tenants.
While these collaborators boast about the potential synergies and economic benefits that will come from joining the Kanata North community, how does it even work?
Queen's University, Carleton University and the University of Ottawa are three of the larger academic partners in the business venture. They serve as a source of talent and advice to their corporate collaborators.
"Hub350 is set to become the heart of the Kanata North technology park, bringing together industry, academic, and finance partners to co‐locate and collaborate," a recent Hub350 press release said, announcing the grand opening of the innovation centre this fall.
"Academic partnerships will accelerate programs that will enable a deeper integration of local, national and international academic institutions, providing a space to soft land in the technology park in order to accelerate access to people skills, and global talent for member companies."
Simply put, to partner up is to plan on bumping into each other in the hall and sharing ideas. Yes, you read that right; the philosophy for Hub350 and the multi-billion-dollar technology park is to facilitate water-cooler talk between industry, academic, and financial giants.
Even the nearby Starbucks, five minutes across the parking lot from Hub350, has a sort-of boardroom featuring an oval table with 10 chairs as part of its seating plan.
Guy Levesque, an associate vice-president for research support and infrastructure at uOttawa, sits on the board of the Kanata North Business Association. He sees great potential for the university having a constant presence around big business this way.
"Hub350 is set to become the heart of the Kanata North technology park, bringing together industry, academic, and finance partners to co‐locate and collaborate."

— Kanata North Business Association
"By (representing uOttawa) on a sustained, persistent, basis, we get to have a tremendous amount of conversations, and a deep understanding of what the real needs are of companies," Levesque said. "Of course, talent is at the base of all those needs"
Supplying talent — students, in this case, about to embark on their careers — is one of the most basic ways universities can hold up their end of the academy-business bargain. Co-op programs can also be expanded with the new opportunities arising within Hub350 and the Kanata North technology park at large.
Before uOttawa got involved in Kanata North, Levesque said the university had about 200 co-op students. There are now more than 300 co-op students, and there are expectations to grow the program further in the future.
Future researchers and innovators trying to invent and market world-changing products aren't all the universities are providing to the companies with whom they're sharing office space and lunch breaks. UOttawa also provides professional development courses for companies to tap in to based on the needs of their flexible workforces.
"Companies say we have a lot of salespeople who are not necessarily technology savvy, and we have a lot of our technology folks who are not sales savvy. So we help them get a better sense of the combination of technology, sales and marketing," Levesque said. "Those are the types of partnerships that we develop in response to the needs."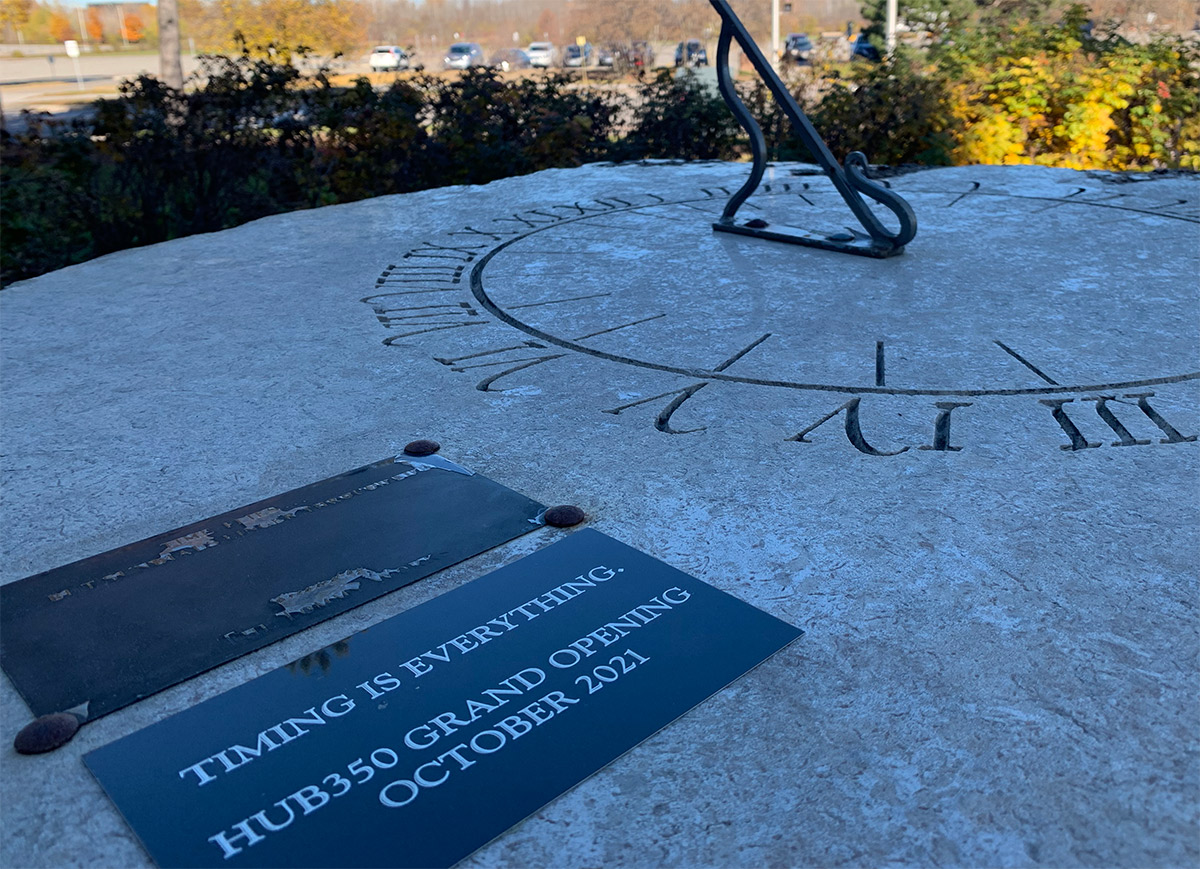 Carleton University is also bringing its resources and talent to the project, stating in an email that its "CU@Kanata" office in Hub350 is purpose-built for faculty, staff and students to engage with the more than 540 companies staged in the city's west-end tech district.
"This new venture will further enable Carleton to provide experiential learning opportunities for students eager to establish careers in the sector and . . . be the next generation of technology and business leaders," Carleton said in an email statement. "Through programming and events at CU@Kanata, Carleton students will cultivate an entrepreneurial mindset and benefit from hands-on learning towards leadership in this critical sector."
Despite many "sectors" existing within the technology park, Kanata North and Hub350 are pumping their corporate, academic and funding resources into 5G innovation. Telus, one of Hub350's corporate partners, has invested in a 5G network for the area to use as a "testbed" for companies and researchers. According to Ottawa tech billionaire Sir Terry Matthews, 5G is destined to be a "1,000-fold" improvement over the currently ubiquitous 4G system in terms of network bandwidth and latency reduction.
While there hasn't been a break-out 5G-compatible app or technology released into the mainstream business environment yet, Levesque is clearly excited when describing developments at Hub350 and the tech cluster's future potential.
"5G is going to be 'the' thing. What that thing is (going to be)? People are still in the dreaming and conceiving phase," Levesque said. "Within the next two or three years, we're going to see a tsunami of 5G applications that are going to revolutionize some of the things we do, whether it's entertainment, medical diagnostics, autonomous vehicles, or even the way we work."
---
More Stories