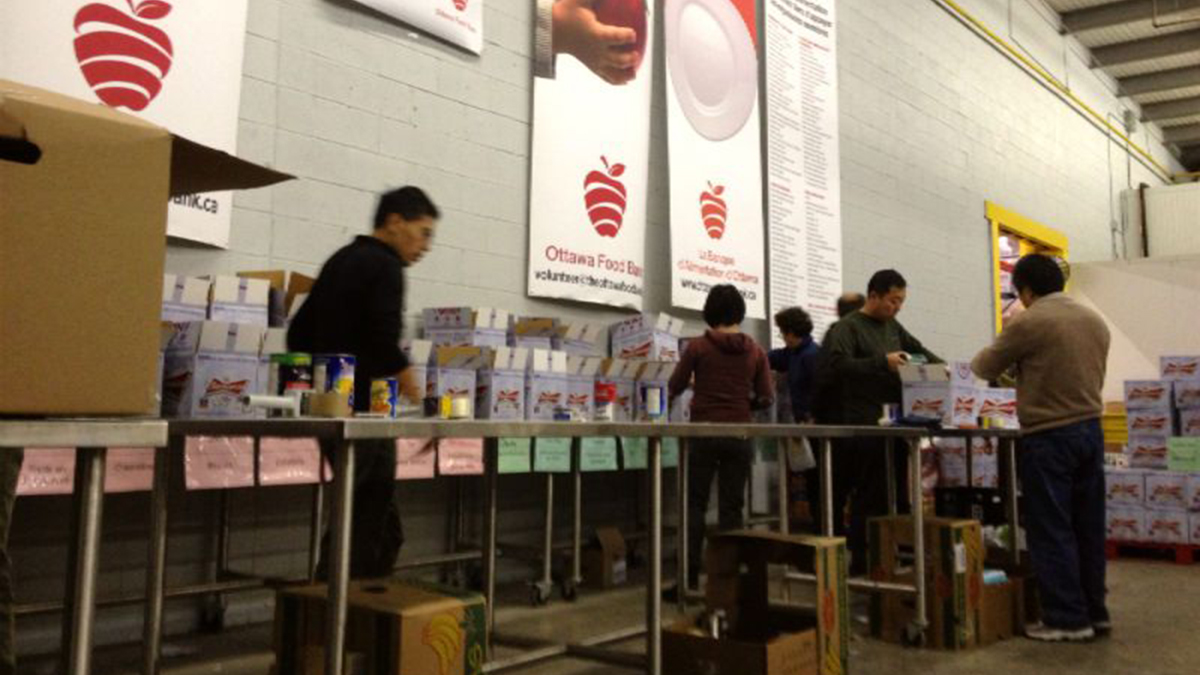 Despite a rise in median household income, more and more people are relying on food banks in major Canadian cities, including Ottawa.
"Food insecurity is an indicator of poverty," said Kitchissippi Counc. Jeff Leiper. "Ottawa is doing very well, but there's a part of the population that's being left behind."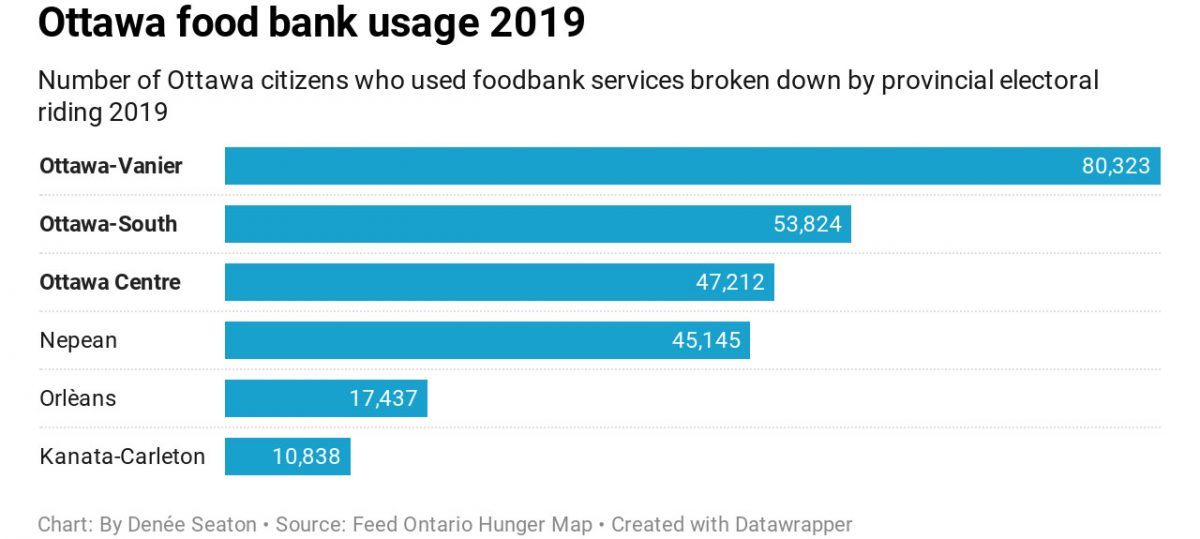 In June, Feed Ontario released an interactive map of Ottawa food bank use in 2018. It found that three ridings in the city — Ottawa-Vanier, Ottawa-South and Ottawa West-Nepean — were among the top 10 ridings in the province with the most food bank users per capita.
In Leiper's ward, the Parkdale Food Centre is experiencing a steady increase in people coming to pick up food.
Karen Secord, the center's director, said economic inequality is the reason so many people are food insecure.
"When people say there's low unemployment, what the government isn't telling you about many of those jobs that are being created is that they are part-time and they are low-wage jobs," she said.
According to the Ottawa Food Bank's 2019 Hunger Report, a single minimum-wage earner would have to work 75 hours a week to afford a one-bedroom apartment. This doesn't take into account the rising costs of food and other necessities.
According to Secord, the minimum wage necessary to support living in Ontario is at least $18 an hour, nearly 30 per cent higher than the current minimum wage of $14.
Ottawa is the sixth most expensive city in Canada in terms of housing. For those who receive income support from social assistance programs like the Ontario Disability Support Program (ODSP) or Ontario Works, paying rent, along with other living costs, in a city like Ottawa is almost impossible. Even if social assistance covers housing, there is no money left over for food, transportation and other necessities. In 2019, nearly two-thirds of the Ottawa Food Bank's clients reported that they rely on financial assistance as their primary income, according to the 2019 annual report.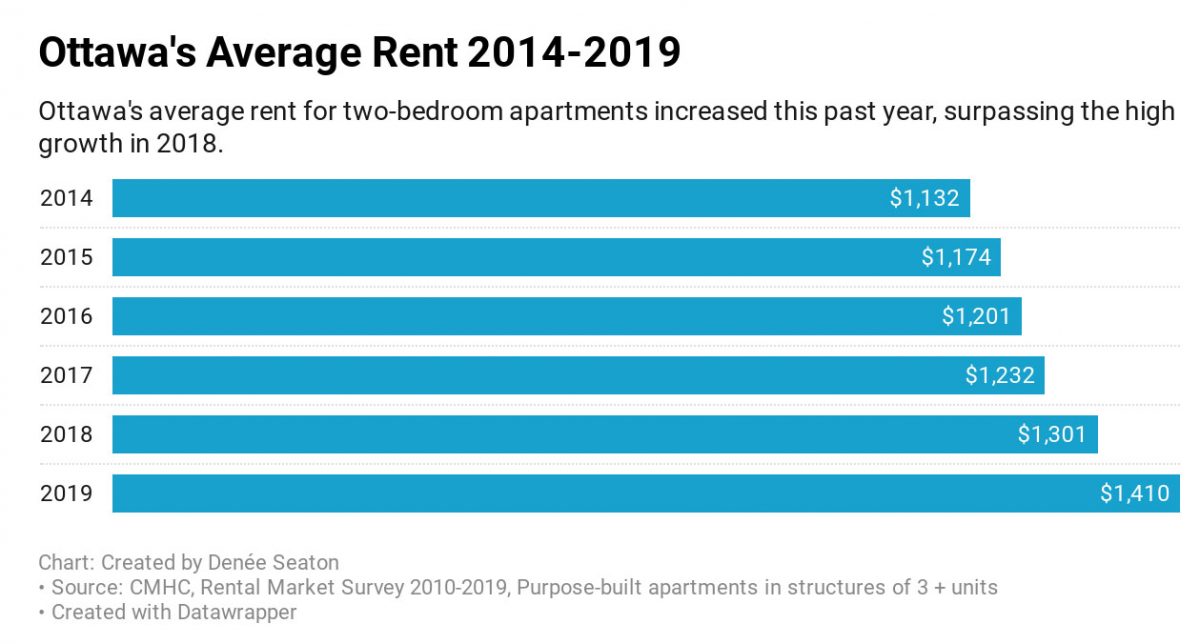 Leiper said that the people relying on food banks are not just those supported by ODSP or Ontario Works. Many senior citizens in his ward have less income available as property taxes continue to rise. Newcomers to Canada regularly depend on food banks as they get settled in their new country. Language barriers and unrecognized credentials can make finding a stable income a challenge. Leiper also said the opioid crisis is a contributing factor to poverty and food insecurity in Ottawa.
Food bank volunteer Bill Day has heard many different stories regarding food insecurity over the past three years.
"Some families don't come every month, but if their car needs repairs or they need to pay for their kids' school trip, they won't have enough money left to buy food," said Day.
The food bank was originally set up as an emergency resource that was never intended to solve the poverty issue.
"I think we need to start looking at food as medicine and poverty makes people sick," said Secord.

---
More Stories