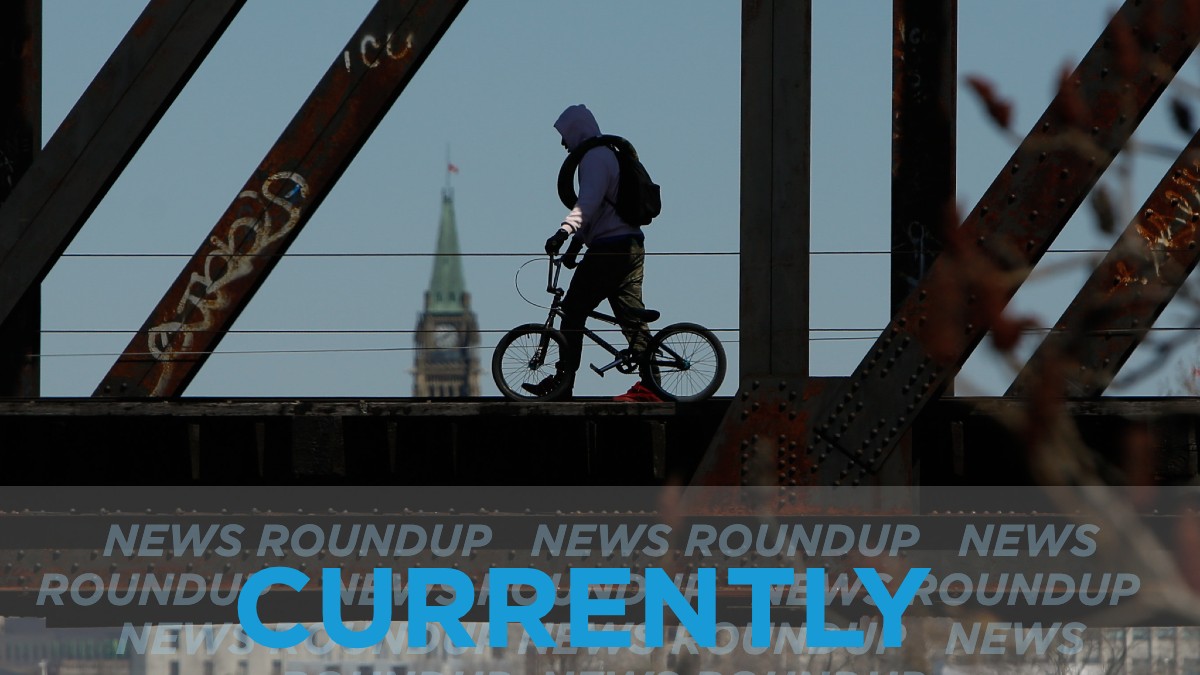 According to Environment Canada, there is chance of showers and a thunderstorm early this morning, before the skies start clearing. The high will be a sultry 30ºC with a low of 17ºC under mostly clear skies overnight.
A suspended B.C. RCMP officer has been charged by Ottawa police with more than 30 counts of voyeurism and three counts of sexual assault. Andrew Seangio turned himself in to Vancouver police on Thursday, Ottawa police said. The offences allegedly occurred while he was living in Ottawa between 2011 and 2018, and involve six women. Ottawa police say their investigation is ongoing and they believe there may be more victims. The Ottawa Citizen has more.
The Ottawa-Carleton District School Board (OCDSB) has upheld sanctions against Barrhaven/Knoxdale-Merivale trustee Donna Blackburn, CBC reports. The board voted in June to remove Blackburn from multiple OCDSB committees for six months and ban her from admittance to the board's next budget meeting because of an act the board labelled as anti-black racism. Blackburn appealed in early July. The sanctions relate to an incident in March where Blackburn told a 17-year-old Styles Lepage that "people who do not care about the rules end up in Innes Road," referring to the Ottawa-Carleton detention centre. Blackburn found Lepage playing basketball in a park in Barrhaven and not adhering to physical distancing protocols.  
Federal Youth minister Bardish Chagger told the Commons finance committee that the federal government was prepared to pay the WE Charity upwards of $43.5 million, more than double the amount the government had said they would pay the charity to run a student summer grant program. Earlier in the day, the federal ethics commissioner Mario Dion announced he would also examine the involvement of Finance Minister Bill Morneau, whose daughter worked for WE. Rachel Wernick, an assistant deputy minister in the department of employment and social development, who also recommended using WE because the charity seemed like "the best available option" in April when the public service was in the midst of the COVID-19 pandemic. The Toronto Star has more. 
The Canadian Armed Forces (CAF) has anew policy intended to identify and remove members connected to hate groups, CBC reports. The policy also includes the CAF's first official definition for hateful conduct. The CAF is putting in place a new system to monitor and track any possible incidents of hateful conduct in the ranks and focusing on education and training. The punishment for violating the hateful conduct policy could be disciplinary action ranging from more educational courses or an investigation overseen by the military police. 
Prime Minister Justin Trudeau has announced a $19 million deal has been reached between the federal government and the provinces and territories to help economies rebound from the pandemic and help communities prepare for a possible second wave of COVID-19. CTV News has more.
---