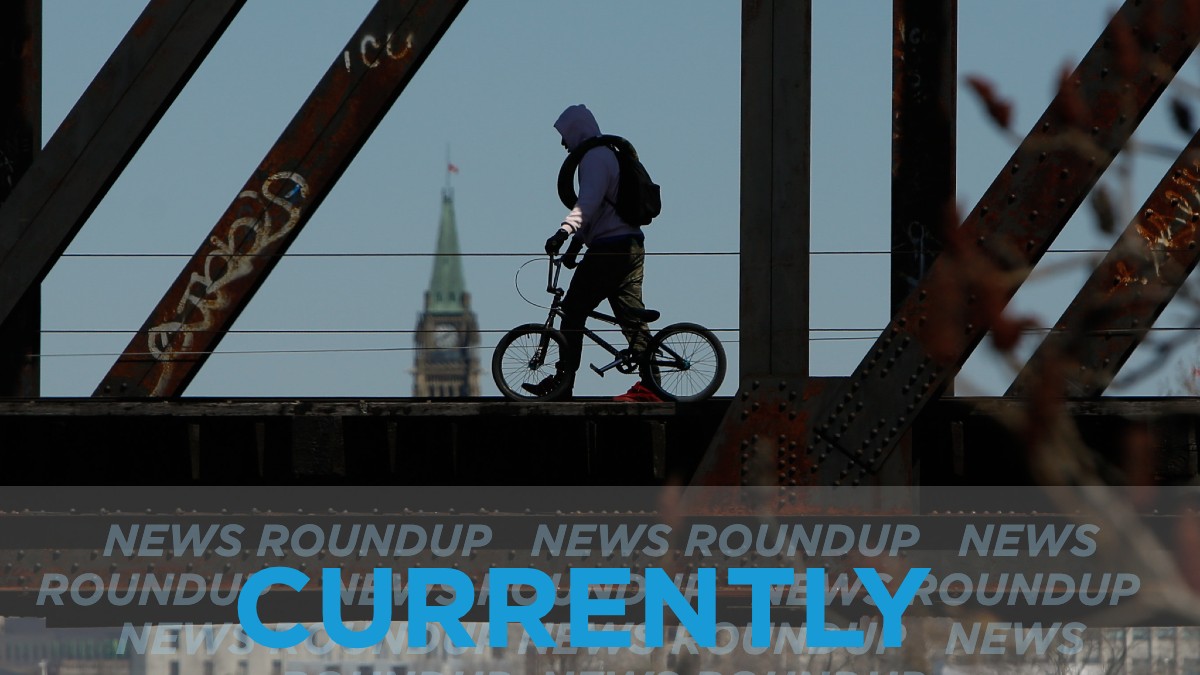 A heat warning is expected to continue for the rest of the day before a slight break this weekend, according to Environment Canada. The high is 30ºC with a risk of showers and a thunderstorm this afternoon and continuing into the evening. It is supposed to clear overnight with a low of 18ºC.
An Ottawa high school teacher has been charged with 'one count of sexual assault, one count of sexual interference and one count of criminal harassment' of female students which reportedly occurred between September and November of 2019, the Ottawa Citizen reports. Majed Turk is a teacher at the Cairine Wilson Secondary School in Orléans and according to the Ottawa-Carleton District School Board, he hasn't been in the classroom since November of 2019. 
The RCMP have arrested a member of the Canadian Rangers on the grounds of Rideau Hall early Thursday morning. Rideau Hall is the official residence of the Governor General and the property is also the site Rideau Cottage, where Prime Minister Justin Trudeau and his family reside. Neither was there on Thursday morning. CBC confirmed that the man taken into custody is Corey Hurren, who worked in a grocery store in a small Manitoba town.
The Supreme Court of Canada dismissed an appeal to overturn federal approval of the Trans Mountain pipeline expansion project by several B.C. First Nations. The Squamish, Tsleil-Waututh and Coldwater First Nations expressed disappointment but not surprise. "This is not the end of our story," said Tsleil-Waututh Nation Chief Leah George-Wilson. Global News has more. 
A man in his late 30s appeared in court on Thursday after a tractor accident that killed three young children and left six other people injured. The driver of the tractor faces charges of criminal negligence leading to death and bodily harm. The accident occurred in the small town of Notre-Dame-de-Stanbridge, south of Montreal. The man was released on $5,000 bail. His next court appearance is in September. CTV News has more. 
The Ottawa Police Arson Unit and the Ontario Fire Marshal are investigating a Canada Day fire in Vanier that left one person dead, and at least 20 people homeless. A man died in hospital after the fire in a 24-unit residential low-rise apartment building on McArthur Avenue. Ottawa Fire responded to multiple 911 calls reporting fire and smoke visible at 359 McArthur Avenue at 9:45 p.m. Wednesday. When firefighters arrived on scene, they confirmed a working fire in the three-storey residential low-rise building. CTV has more.
---