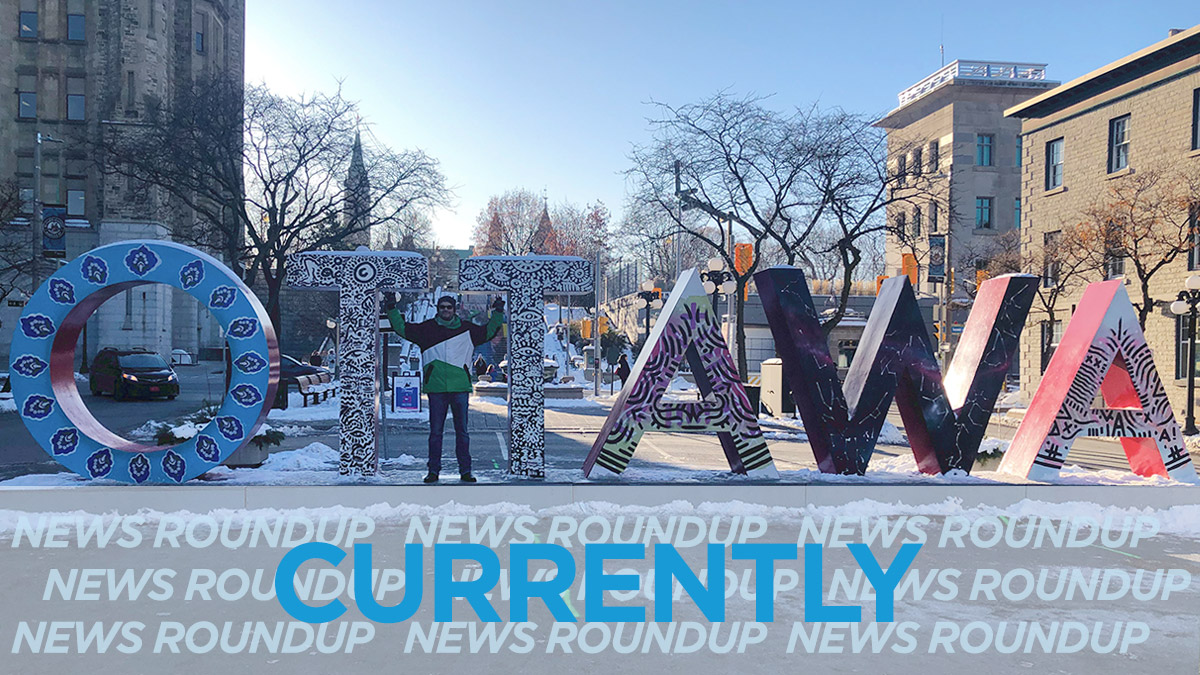 Environment Canada is warning of heavy rain today with a risk of a thunderstorm near noon. Wind will pick up this afternoon with gusts to 60 km/h. The high will be 16ºC. The temperature will tumble tonight to reach zero. There is a possibility of flurries.
Ottawa's total number of lab-confirmed COVID-19 cases has risen to 561, according to Sunday's update from Ottawa Public Health. That's an increase of 37 cases since the public health authority's Saturday report. No new deaths were recorded, however. Confirmed COVID-19 outbreaks currently exist at 12 institutions across the city, down from the 14 institutions reported on Saturday. CBC has more.
As some Ottawa residents prepare this weekend for localized spring flooding, they also have another problem to contend with — a shortfall of volunteers due to the COVID-19 pandemic. Environment Canada is calling for rain across the region over the next two days, while the Ottawa River Regulation Planning Board (ORRPB) is forecasting that river levels could rise three centimetres to a height of 59.62 metres above sea level in the Britannia area between Sunday and Monday. CBC reports.
Parliament passed the federal government's wage subsidy legislation Saturday night after an emergency sitting that saw MPs applauding collaboration between parliamentarians of all political stripes. The legislation cleared both chambers of Parliament after days of protracted negotiations between the government and opposition parties produced an agreement to pass a bill that will flow billions of dollars to companies during the COVID-19 crisis. CBC has more.
A long-term care home in Almonte that has seen an outbreak among residents now has 14 dead from COVID-19. Three more residents at Almonte Country Haven, an 82-bed long-term care facility in Mississippi Mills, have died since the care home's update on Saturday, The Ottawa Citizen says.
The Quebec coroner's office announced Sunday it will investigate the deaths of dozens of seniors at a private long-term care facility west of Montreal linked to what Premier Francois Legault has described as a possible case of "gross negligence." The office said in a statement that it will probe the circumstances surrounding the deaths and issue recommendations if needed, Global News says.
Residents in the Pontiac region of western Quebec will be subject to police monitoring and a mandatory 14-day quarantine if they leave the region — whether to come to Ontario or even to cross over into neighbouring MRC des Collines, says the regional warden, the Ottawa Citizen reports.
---
More Stories