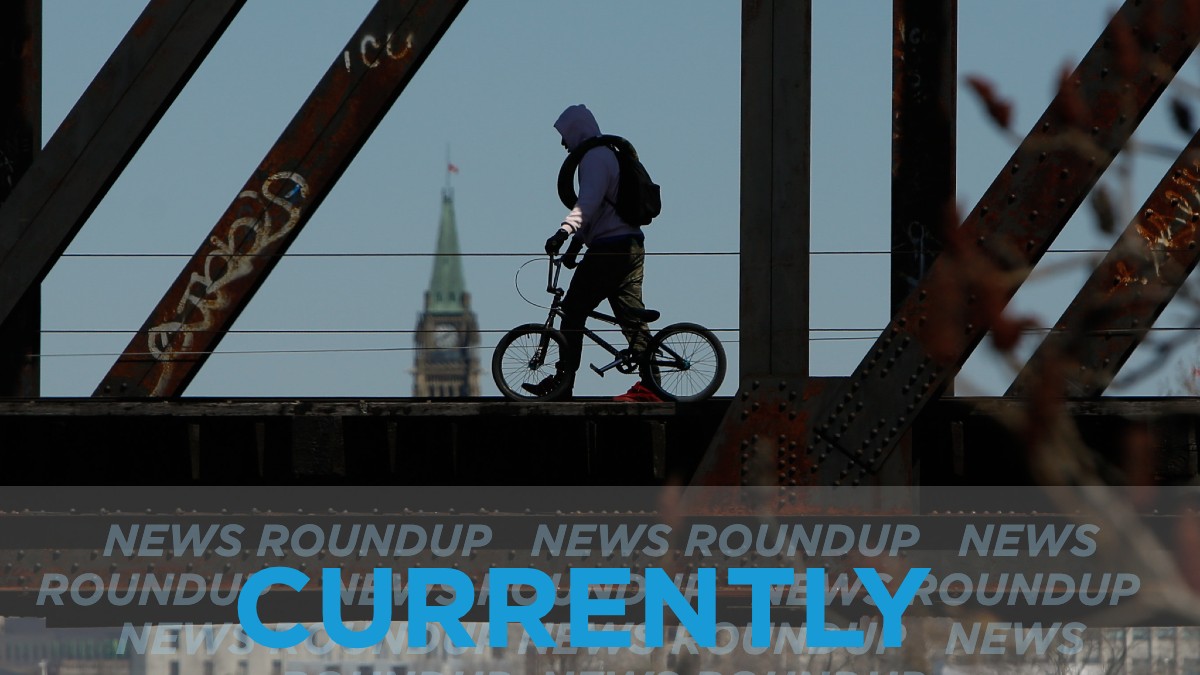 Monday will feature a muggy mix of cloud and sun, Environment Canada says. There's a 30 per cent chance of showers and a risk of thunderstorms in the afternoon and into the evening. The high will reach 31°C with a low of 20°C tonight. The heat will continue through Tuesday with a humidex of 38°C to 41°C.
Ottawa Public Health alongside the Children's Hospital of Eastern Ontario have declared a chickenpox outbreak. A child with the contagious infection visited CHEO and two others were infected subsequently afterwards. "The cases are contained and the risk of transmission is extremely low," Ottawa Citizen reports.
Four Canadian Armed Forces veterans walked 175 kilometres from Petawawa to Ottawa on Sunday to raise money for Wounded Warriors Canada. "Wounded Warriors Canada is a national organization that provides mental health services for Forces members, veterans, first responders and their families," the Ottawa Citizen reports.
Thousands gathered downtown Montreal on Saturday to protest Quebec's rules for mandatory mask-wearing. Most of the protesters did not wear masks. Masks are backed by scientists, however, as they minimize airborne transmission. More from CBC.
Police have ended their search for a man in his 30s swept away by strong rapids on the Rivière Coulonge last Wednesday. The man was swimming with others in an area of the river 40 kilometres north of Fort Coulonge, Que., when he was caught up in the river's fast-moving water, the Sûreté du Québec (SQ) told CBC Ottawa. The body of a 68-year-old woman was also recovered from the same river Saturday, police said.
There has been a recent rash of drownings in Alberta lakes and rivers. RCMP says the deaths were not suspicious. Experts on aquatic safety are reiterating water safety measures such as wearing life jackets, avoiding alcohol and learning how to swim. Global News has more.
---
More Stories