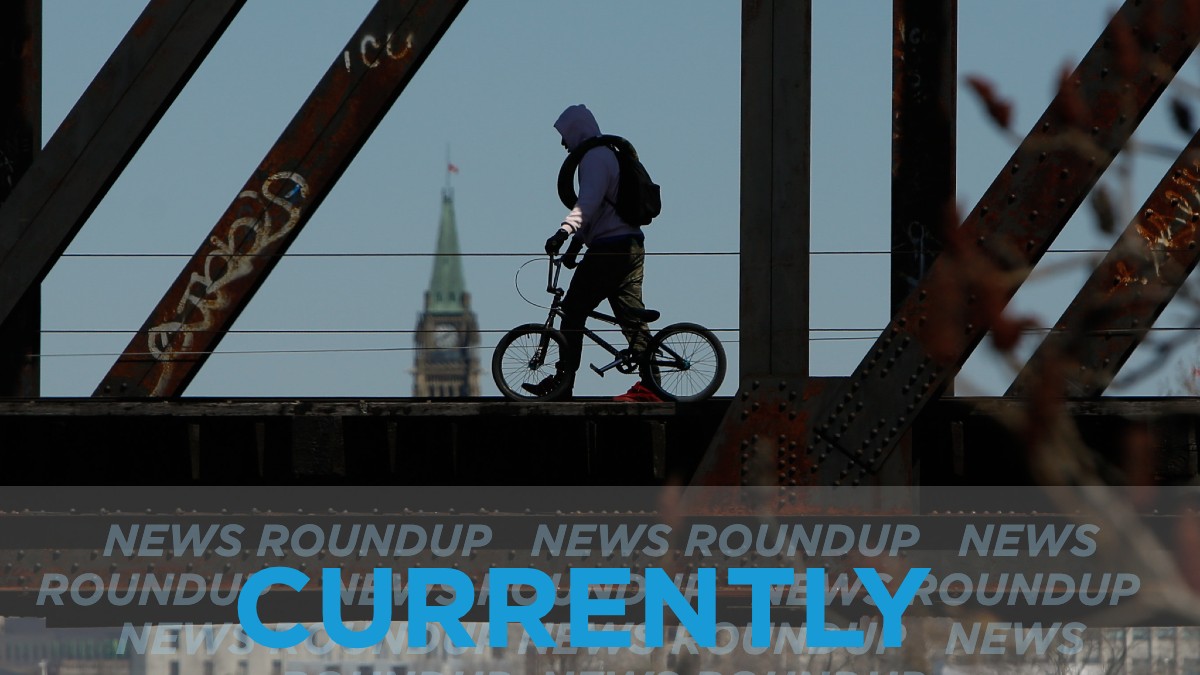 A heat warning remains in effect in the Ottawa region and now expected to last until Tuesday evening, according to Environment Canada. Expect heat and humidity. The high is 33ºC with a chance of showers and a possible thunderstorm which will continue into the night. The low is 18ºC.
The line was closed on Sunday to "improve service reliability," Ottawa's transportation general manager John Manconi said. CBC reports that Rideau Transit Group (RTG) requested an extension of the closure to make additional repairs. The line was supposed to resume full service on Thursday. Replacement buses are going to run the length of the line while it is not operational.
Fire officials were called to the scene early Sunday morning after a vehicle was reported in the Ottawa River near Thomas A. Dolan Parkway and Barlow Crescent in Dunrobin. Ottawa Fire Services sector chief Bill Bell was the first to arrive and he brought the trapped women to the shore. Steve Hyde is a resident in the area and said this isn't the first time he has seen a car go into the river at this spot. Hyde says more safety measures are necessary. CTV News has more.
The Mexican government says that it will begin sending farm workers to Canada again. In a press statement, Mexico said Canada has promised increased inspections as well as more support for the workers so they can spot and report an unsafe work environment. The Mexican government suspended workers leaving for jobs in Canada after at least two Mexican men died and hundreds of others began ill with COVID-19 while working on Canadian farms. The Toronto Star has more. Meanwhile a third worker has died, this time at a farm near Simcoe, Ontario where 199 workers have tested positive, CBC reports.
The family of the 62-year-old man who was shot by police say they want a public inquiry because they feel there was an overuse of force in his death. Hasim Choudry, one of the man's nephews, said the family doesn't want an investigation with the police and Special Investigations Unit. The shooting occurred near Toronto on Saturday after the Peel Regional Police were called to the man's house because he was experiencing a "crisis due to a medical condition." Global News has more details.
Military police are investigating reports of a racist meme being circulated by a service member. The letter also promised to find racism within the defence department, Global News reported. As well, senior defence leadership apologized for the delayed response to inquiries regarding systemic racism in the Department of National Defence and Canadian Armed Forces, saying racism occurs there every day and previous attempts to end it hasn't worked.
---