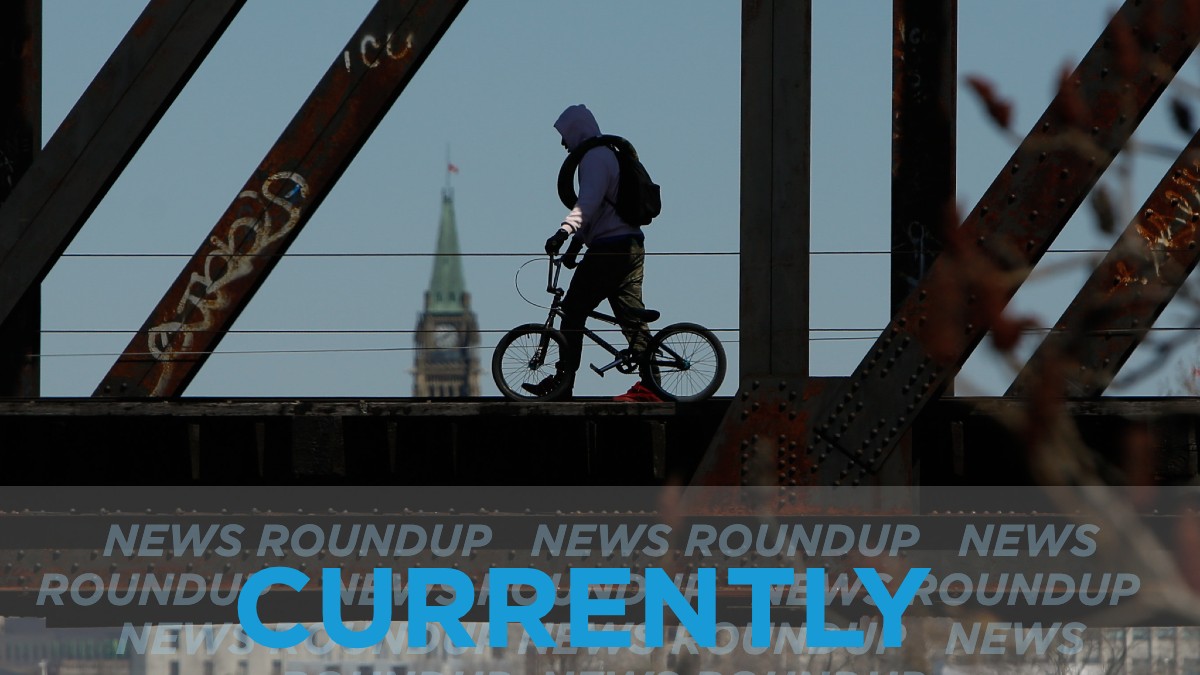 Expect periods of rain today with between five and 10 millimetres possible. The high will be 9C and the low under cloudy skies of 5C, Environment Canada says.
Hospitalizations of people with severe COVID-19 are at record highs in Ottawa and doubling every 12 days, city councillors heard in a somber pandemic update Wednesday. The Ottawa Citizen has more.
New rules for gathering limits and mandatory masks at summer amenities in city of Ottawa parks could be in place by this weekend as the city looks to limit COVID-19 transmission. CTV has more.
A Liberal MP was caught wearing his birthday suit in the virtual House of Commons, CTV reports. William Amos, who has represented the Quebec riding of Pontiac since 2015, appeared on the screens of his fellow members of Parliament completely naked Wednesday.
There have been more than 490,000 doses administered in the wider Ottawa-Gatineau region, which has about 2.3 million residents. That's about 100,000 doses more than last Thursday, CBC says.
Approximately 4,600 individuals have now filed claims about facing sexual misconduct or gender discrimination in the Canadian military and the defence department as part of a compensation deal that will cost taxpayers $900 million. The Ottawa Citizen has more.
---
More Stories