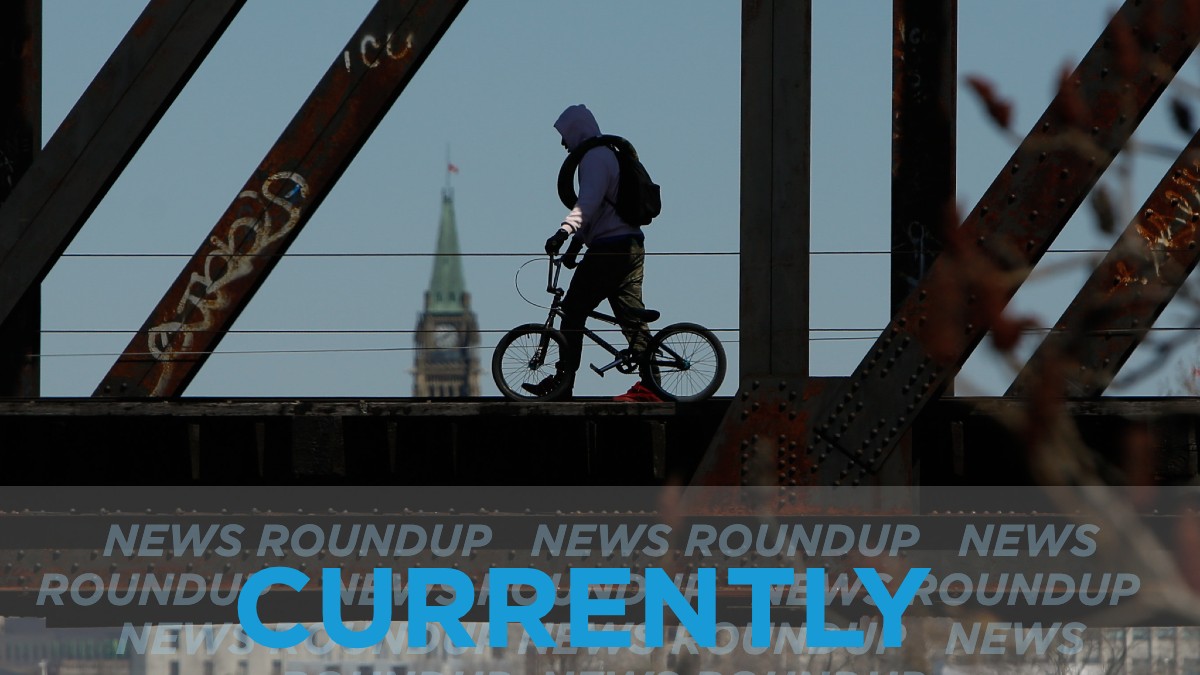 Some April showers today, Environment Canada says but the temperature will continue to be mild. The high is expected to be 15C and the low tonight will drop to 10C.
The City of Ottawa is cracking down on families visiting loved ones on the grounds of four city-run long-term care homes during the pandemic. Long-term care homes in Ontario have restricted visits since March, but many people have been going to the homes to visit at windows or to hold up signs for those they love. Ottawa's director of long-term care said in a statement to CBC they have to err on the side of caution and stop this from happening.
The Quebec government will ease travel restrictions in the province starting May 4, but not in the city of Gatineau. Deputy premier Geneviève Guilbault said at a Wednesday news conference that her government still needs to analyze the situation before establishing when travel will no longer be restricted in the municipality. CBC has more.
High school students in Ottawa and across Ontario don't have to worry about studying for final exams this year. Trustees with the Ottawa Carleton District School Board have been told that final exams have been cancelled due to the COVID-19 pandemic. CTV reports.
Ontario Premier Doug Ford is urging people in neighbouring provinces, as well as the United States, to not cross the border as Ontario continues to grapple with the spread of COVID-19."We don't want people right now coming across the border," Ford said on Wednesday. "I love Quebecers, I love people from Manitoba, but stay at home. That goes for the U.S. as well." CTV has more.
A Royal Canadian Air Force Cyclone helicopter is reported missing and the Canadian military says search and rescue operations have been launched, the Ottawa Citizen reports. Greek news outlets reported the helicopter crashed into the sea off the coast of Greece on Wednesday.
---
More Stories