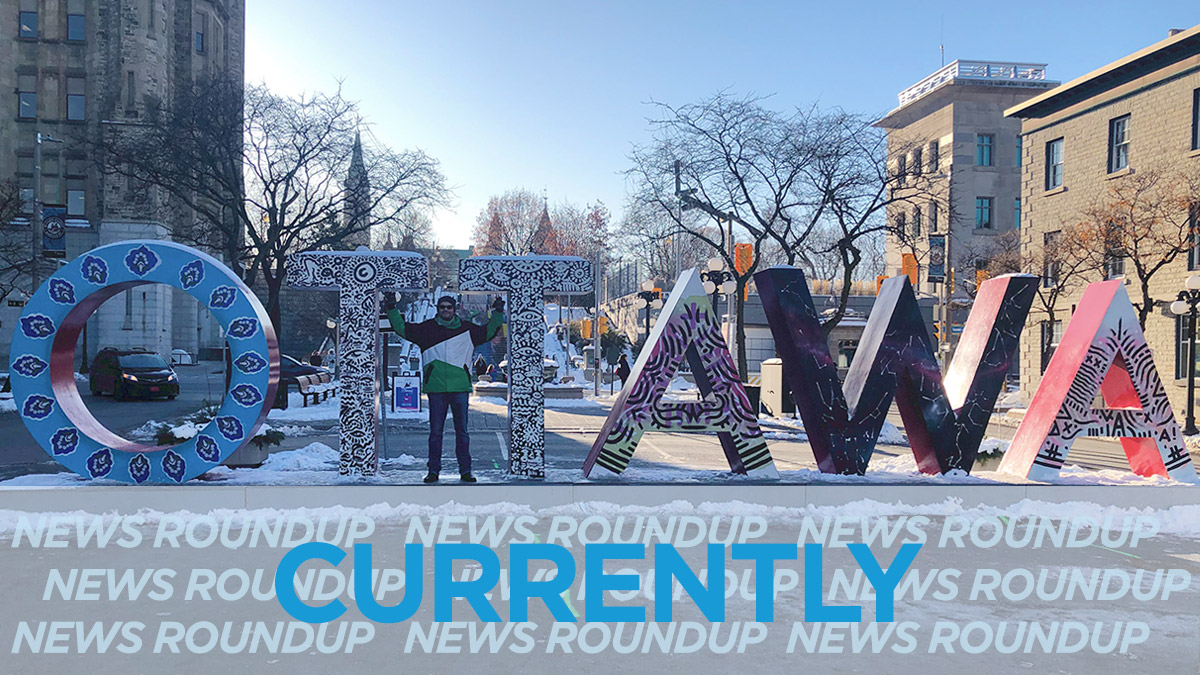 Happy Thursday Ottawa! Get ready for the cloudy day and rainy night we have ahead of us. Expect a high of 4ºC. and low of -2ºC.
Here's what you should know before you head out the door this morning.
An Ottawa businessman with connections to organized crime is in critical condition in hospital after being shot in the chest in the parking lot of a high end gym on Meadowlands Drive. The injured man is Benedetto "Benny" Manasseri. No arrests have been made in what is believed to be a targeted shooting. The Ottawa Sun has more details.

Ottawa Police Const. Tim Cowley has been sentenced to a 15-month demotion from to second-class constable after pleading guilty to one count of discreditable conduct last month. He was arrested for having a blood-alcohol level more than twice the legal blood-alcohol limit of 80 mg for 100 ml of blood. He was driving a covert OPP vehicle with two children in the car at the time. The Ottawa Citizen has more.
Finally, some good news about OC Transpo. The 20 buses that were not supposed to be on the road until next spring will now be ready for the winter commute next month. These buses will be set aside to be at the ready whenever there is a stoppage. This will stop the redirecting of buses from routes. CBC News has more.
Some pharmacies in Gatineau have stopped scheduling appointments for the flu shot because of vaccine shortages. Unlike in Ontario, Quebec's free vaccination program covers people with chronic illness at risk of complications, pregnant women after their first trimester, people over 75 and others who live or work with people at the most risk. Everyone else is not included. This is causing some frustration, according to a CBC report.
Shawn Mendes, Drake, and Daniel Caesar are among the Canadian musicians were nominated for the music industry award. Winners will be announced on Jan. 26 in Los Angeles, so you have time to listen to their nominated music. Huffington Post breaks it all down.
---
More Stories