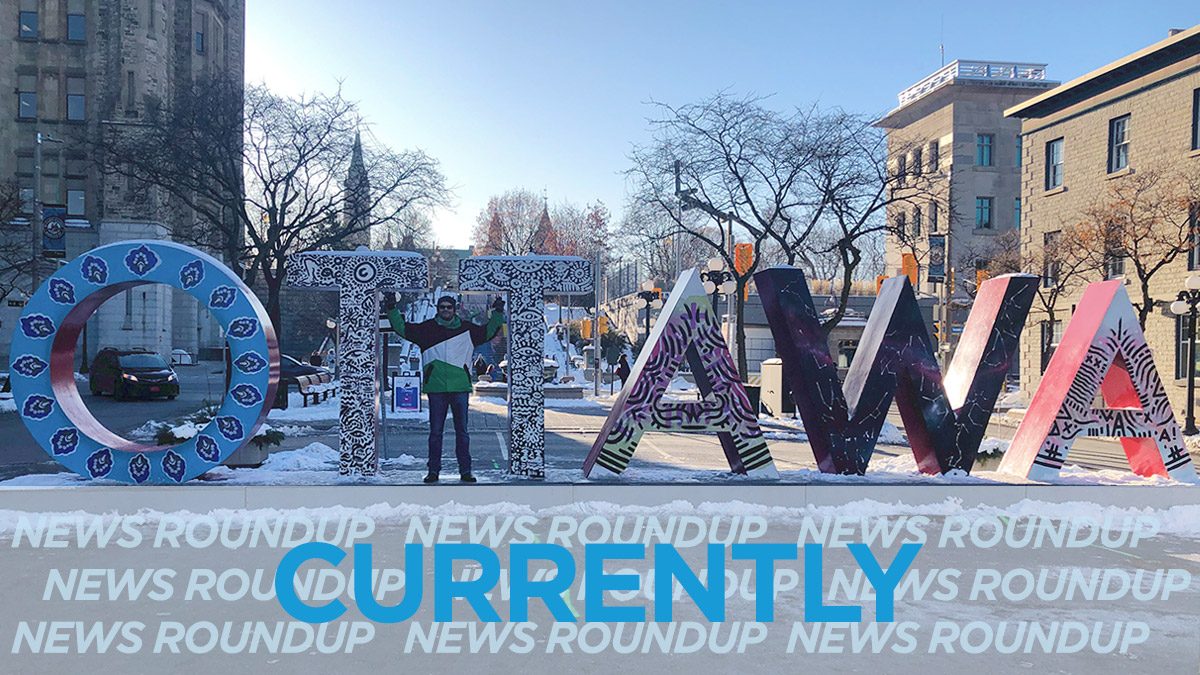 Good morning, Ottawa! Environment Canada says it will be cloudy with a 60 per cent chance of flurries today and a low of -10 this morning with the wind chill. The temperature will rise to a high of -2, falling to -12C tonight.
Ontario Superior Court Justice Hugh McLean has granted a 10-day injunction ending horn honking for the next 10 days, the Ottawa Citizen reports. This means that there is now relief for many downtown Ottawa residents for the past week.
Prime Minister Justin Trudeau condemned the protests during an emergency debate in the House of Commons Monday night, CBC News reports.
CBC News reports that a 14 year old girl who was travelling alone to the Dominican Republic and returning to Newfoundland had a connection in Toronto where the girl was left to fend for herself because Air Canada had cancelled the flight to Newfoundland. She was on another flight two days later.
CTV News reports that the province is considering getting rid of license plate stickers on vehicles. The move would save Ontario drivers up to $120 annually.
On Monday, Team Canada's women defeated the Americans to close the hockey round robin at the Beijing Olympics. Global News has more on the day's results.
---
More Stories