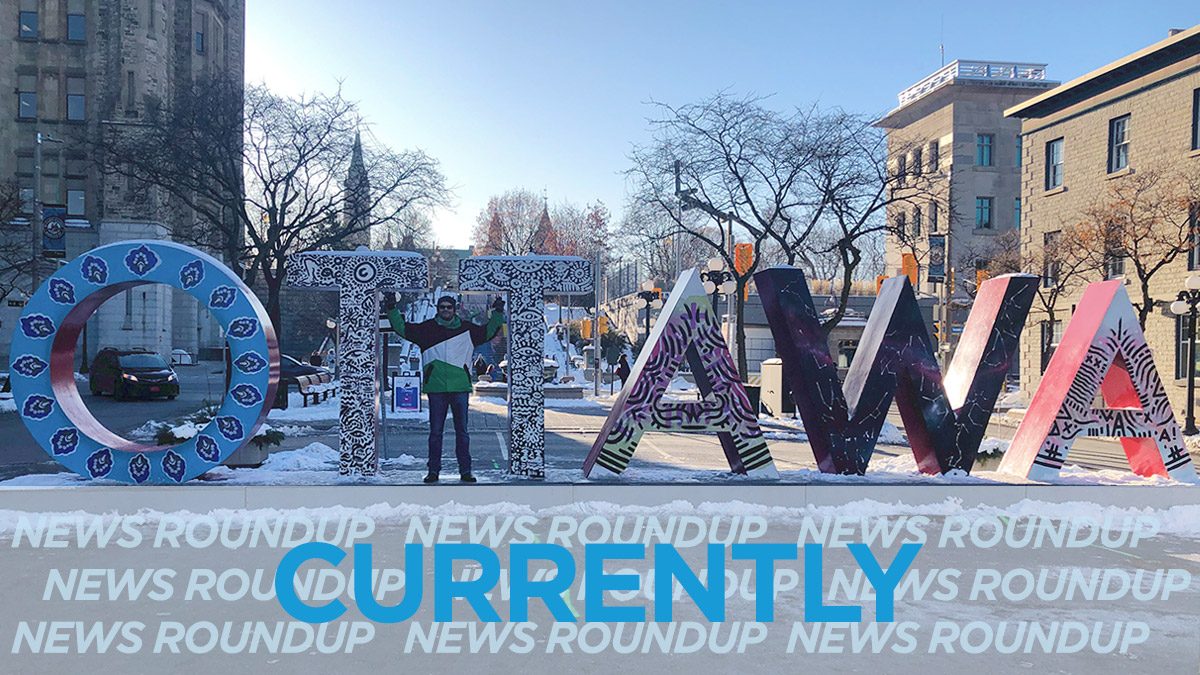 Good morning, Ottawa. Today will be a cloudy with periods of snow starting around noon. It will be, however, a mild day with a high of 1C and a low of -8C in the morning. Tonight will see a team perature of -5C, Environment Canada says. Some good news: Wiarton Willie is predicting an early spring. However Punxsutawney Phil and Shubanecadie Sam both are calling for six more weeks of winter.
Global News reports World Health Organization (WHO) officials are seeing a "worrying" increase in COVID-19 deaths related to the Omicron variant. As Ontario reopens, WHO's director-general says it would be dangerous for people to assume that Omicron will be the last variant. WHO says the increase in the number of deaths should not be happening at this time.
Global News says a trucker blockade in southern Alberta at the United States border turned violent Tuesday after some protesters breached police barriers to join the demonstration and some Mounties were reportedly attacked.
Ottawa Police arrest two Freedom Convoy protesters
Ottawa police say they have arrested and charged two people in relation to the ongoing 'Freedom Convoy' demonstrations that are causing gridlock and massive disruptions in the city's downtown core, CTV reports. The arrests come as the number of protesters is now about about 250 remaining on and around Parliament Hill. There are 13 investigations underway so far in relation to the protests.
Premier François Legault said his government is dropping a plan to tax the unvaccinated. He also announced more easing of pandemic restrictions. The Montreal Gazette has more.
The NFL star Tom Brady announced his retirement Tuesday on his Instagram page. CBC reports the 44-year-old reflected on his legendary career, thanking teammates, opponents, coaches and fans for making his experience so special. Brady won seven Super Bowls and holds the record for touchdowns.
---
More Stories