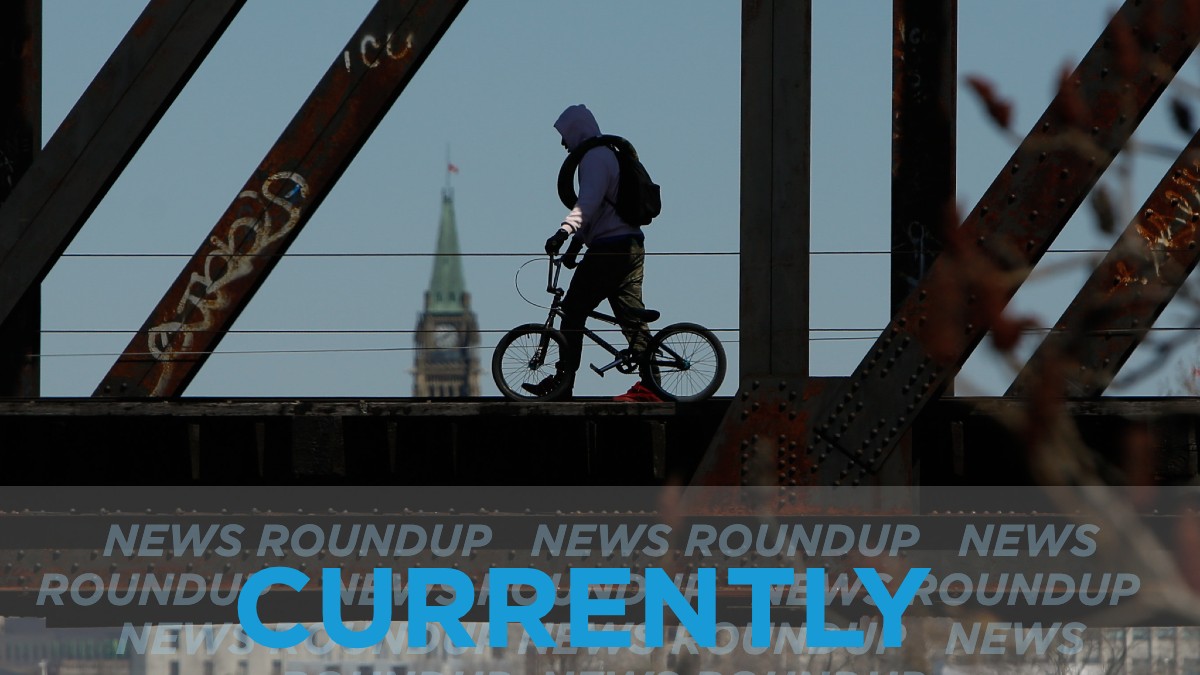 There will be a sunny start to the day but expect it to become stormy later on, says Environment Canada. It will heat up in the afternoon with a high of 30ºC. There is a chance of showers and risk of a thunderstorm that will extend into the evening and continue overnight. The low is 18ºC.
Air Canada has indefinitely suspended 30 domestic regional routes. Five of these routes connect to the nation's capital. These include flights to Fredericton, N.B., London, Ont., Moncton, N.B., Regina and Saskatoon. The airline elaborated saying it will continue to consider other changes to its service in the next few weeks. CBC has more. 
The Rideau Transit Group (RTG), which oversees Ottawa's LRT system, has a new chief executive officer. Current CEO Peter Lauch will leave RTG on July 10. He will be replaced by Nicholas Truchon assumes his position. He has more 20 years of experience working with public-private partnerships, the Ottawa Citizen reports.
The new temporary bylaw, approved by Toronto city council Tuesday, will go into effect next week. The bylaw says businesses and organizations are responsible for having rules to make sure face coverings are worn. Masks will not be made mandatory for children under two as well as people who aren't able to wear them because of medical reasons. The Toronto Star has more. 
Canada is one of the 14 countries whose travellers are permitted to visit Europe starting today, Global News reports. Other countries on the list include Australia, Japan and South Korea. The U.S. did not make the list. This announcement comes as Canada extends its own travel ban on all non-essential international travellers who aren't permanent residents, Canadian citizens or U.S. residents. This means Canadians can travel to Europe but European residents are unable to come to Canada unless they are considered essential. 
The new Canada-United States-Mexico Free Trade Agreement takes effect today, three years after discussions began. The agreement originally was signed in November, 2018, before being slightly adjusted in late 2019 and eventually approved by all three countries' legislative bodies. The new agreement will cause changes in many sectors including dairy and automobile sectors as well as affecting the cost of cross-border shipping. CTV News has more.
---
More Stories