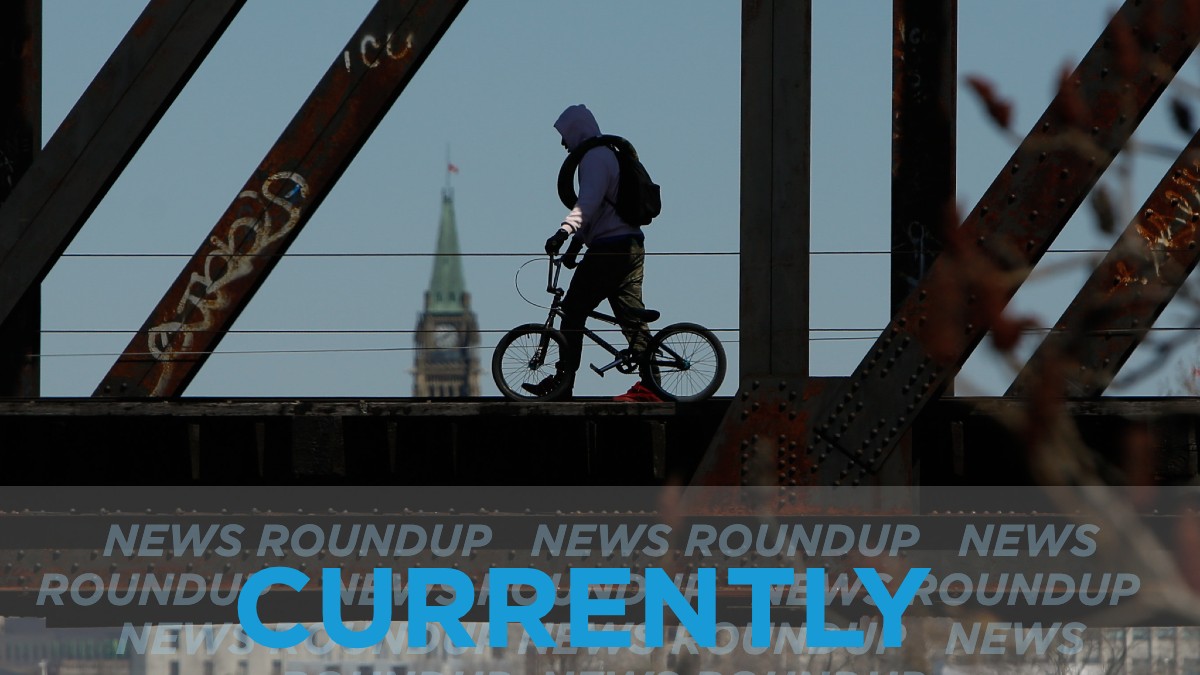 Environment Canada is forecasting a stormy summer day. The high is expected to reach 27ºC with showers and cloudy skies persisting through the day. There is also the risk of a thunderstorm later this afternoon and into the evening. Fog patches are expected overnight with a low of 16ºC. 
A teenager from Kingston, Ont. pleaded guilty to four terrorism related charges in connection with a 2019 bomb threat. The minor was arrested and charged in January 2019 following a tip from the U.S. Federal Bureau of Investigation. The teen was charged with "knowingly facilitating terrorist activity, making or possessing explosive materials, taking action with intent to cause an explosion of an explosive substance that is likely to cause serious bodily harm or death to persons or is likely to cause serious damage to property" as well as instructing someone else on how to place or detonate a lethal device, CBC reports. 
Two occupants climbed from a small plane after it crashed on Tuesday night west of Ottawa, the Ottawa Citizen reports. A spokesperson for Renfrew County's Paramedic Services reported that the two men were treated for only minor injuries. The plane was on route to Arnprior airport before it lost power, causing the pilot to land in a field. The plane ended upside down around 20 metres from the highway. 
WE Charity co-founders, Craig and Marc Kielburger, testified before the House of Commons Finance Committee about the now cancelled contract overseeing a summer student grant program. They denied the contract had been awarded because of WE's ties to Liberal politicians. During four hours of questioning, they mentioned the charity had previously worked with NDP and Conservative politicians. The co-founders also talked about their past contracts with the federal government, as well as their financial situation when they took the contract. The brothers said the testimony was a chance to "set the record straight" which they welcomed. CTV News has more. 
A study published in the Royal Society's journal Biological Sciences reports that a shortage of wild bees and domesticated honey bees is causing decreased pollination and yields of some crops across British Columbia and the U.S. The study examined both the pollination of crop flowers as well as crop yields from apples, highbush blueberries, sweet and tart cherries, almonds, pumpkins and watermelon. The study reported that protections for wild bees and a larger investment into honey bees would be beneficial to increase crop yields. Global News has more.
An investigation conducted by Transport Canada has found that a number of employees violated the government's code of values and ethics when they sent emails containing racist and violent language over a decade ago. The email included the link to an offensive parody song that had lyrics with racial stereotypes about travellers wearing turbans. As well, the 10 employees who shared the email worked in the section of Transport Canada that is in charge of the enforcement of Canada's no-fly list, a program which has faced backlash for incorrectly flagging some Canadians. Michael Keenan, the deputy minister of Transport Canada, said the human resources section is looking at disciplinary measures for the six employees still on staff. CBC has more.
---
More Stories