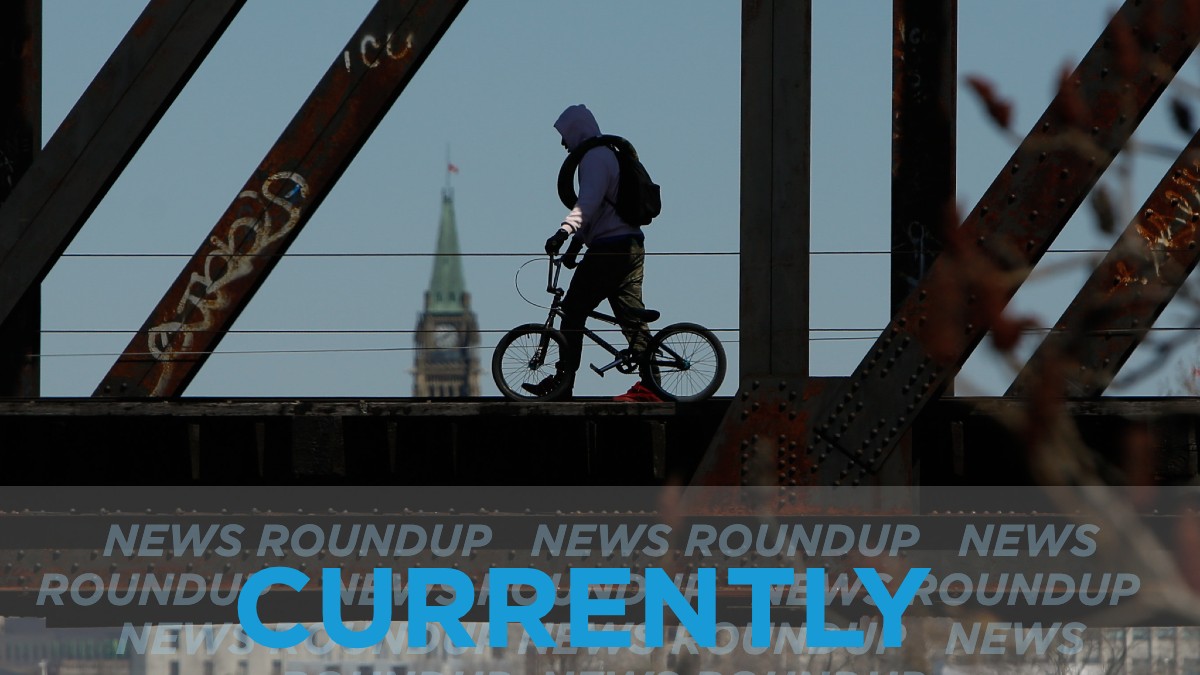 Expect a mainly cloudy day today with a 70 per cent chance of showers, Environment Canada says. There might even be a thunderstorm. Tonight the temperature will drop to 12C from a high of 21C.
About one-third of long-term care beds in the Ottawa region are in facilities built to 1972 design standards that permit four beds in a room the size of a small studio apartment. The Ottawa Citizen has more.
The Ontario legislature voted on Tuesday to extend the state of emergency until June 30. CBC reports that the vote came after the Ontario health ministry reported 446 additional cases of COVID-19, a number that represents a 1.6 per cent increase in total cases.
An Ottawa nurse whose son was refused daycare over COVID-19 concerns has been flooded with offers from members of the community to take care of him. CTV has more.
Ottawa Mayor Jim Watson announced he'll be participating in the "No Peace Until Justice" march at the U.S. Embassy on Friday afternoon. CBC has more.
Rawlson King is to become city council's liaison for anti-racism issues. The Ottawa Citizen says Ottawa's first black councillor told colleagues that the nation's capital faces its own fight against discrimination as protests across the U.S. and Canada continue in response to the killing of George Floyd in Minnesota.
---
More Stories