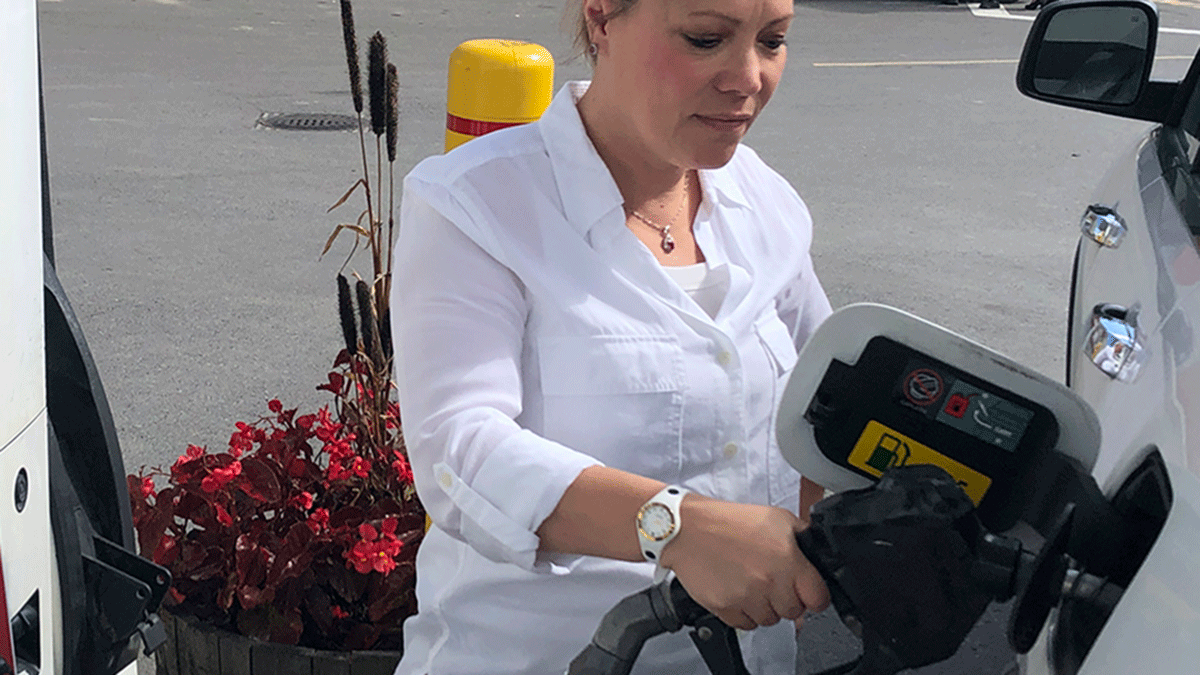 Inflation may finally be easing in Canada after months of record-setting price increases for food, housing, gas and many other commodities and consumer goods.
But the cost-of-living crisis continues to impact lives and is driving debates in federal politics as well as in the municipal election campaign in Ottawa.
The inflation rate in Canada fell to 6.9 per cent in September, falling slightly from the 7.0 per cent record in August, down from the 40-year high of 8.1 per cent that Canadians saw earlier this year. Falling inflation is thanks largely to multiple interest rate increases from the Bank of Canada, including a 0.75 percentage point increase announced in early September.
The next Bank of Canada move on interest rates comes Oct. 26.
Despite the decline, the bottom line: inflation is still high and has been negatively affecting both businesses and consumers.
Pocketbook woes
Ottawa resident Amanda Hackett works for the federal government and said that as a result of her relatively good salary, she's not been in serious financial trouble because of inflation. However, she said, soaring prices have affected her lifestyle. 
"The high price of gas caused by inflation affected how much I operate my vehicle and lowered the amount of extracurricular activity I did," said Hackett. "I'm fortunate that I've worked from home for the most part, so I haven't had to purchase as much gas as I would have otherwise."
High prices have also affected how much gas she puts in her car.
'When prices were at their highest, I'd only fill up a half tank at a time. I am watching gas prices very closely.'

— Ottawa resident Amanda Hackett, federal public servant
"When prices were at their highest, I'd only fill up a half tank at a time. I am watching gas prices very closely," Hackett said. "Usually I wait until the evening when gas prices go down before I fill my tank. I checked again early this afternoon and saw gas prices went down."
She has family members living elsewhere in Canada where gas is significantly more expensive than in Ontario, and Hackett said they have definitely struggled financially.
"The nearest community is about an hour away from where they live. So it has really affected how much they leave their community for gas or medical appointments or other essentials," Hackett said.
While gas prices have seen a slight decline, the prices of groceries have risen by 10.8 per cent in the last year, the fastest increase in more than four decades.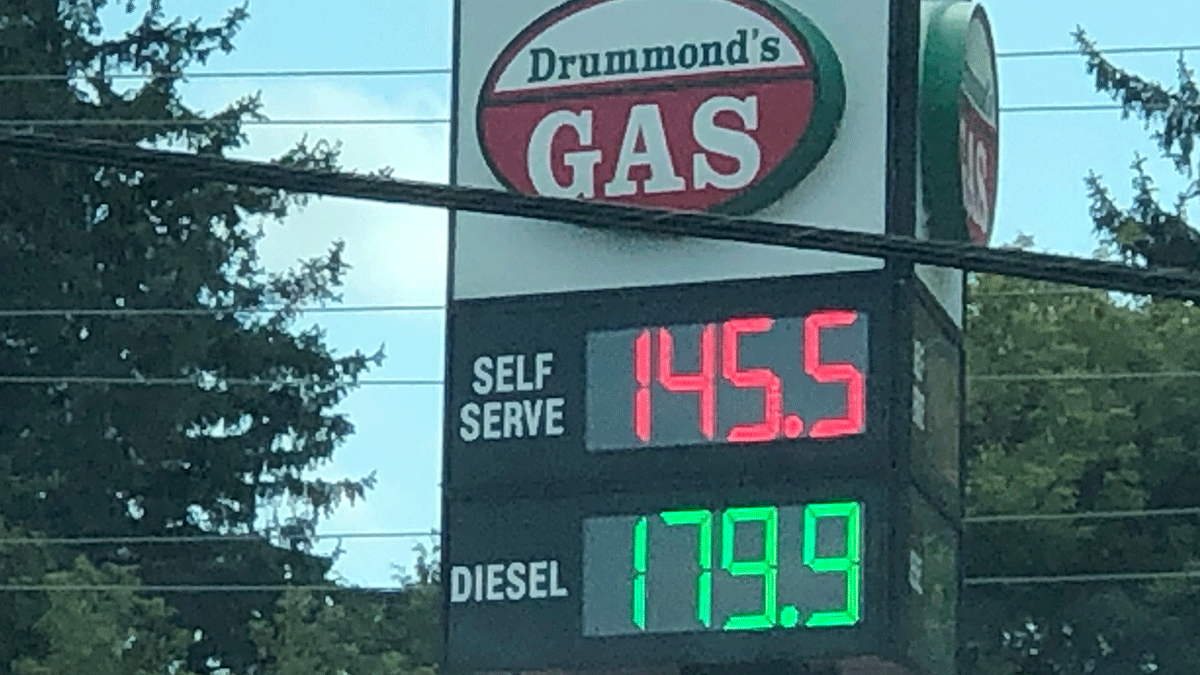 A comparison of prices of various items in the Consumer Price Index from a year earlier show how severe inflation has been during 2022.
"It limits how much money I have for groceries," said Hacket. "I'm not purchasing as much expensive produce products and I'm cooking different meals that more are financially feasible."
Kanata-based Renaldo Saikali is a financial investor with Scotia Wealth Management and owns his own portfolio management company called Saikali Portfolio Management through Scotia McLeod.
Causes and Solutions
Saikali said inflation occurs when there is an imbalance in the equilibrium of supply and demand. 
"When you have a supply level that gets curtailed for any reason, for example, COVID-19, and demand increases, you get a spike in prices," said Saikali. The pandemic and Russia's invasion of Ukraine have been widely cited as major factors disrupting global supply chains and triggering soaring inflation around the world over the past year.
'COVID-19 shut down supply chains all over the world and caused the initial inflation surge.'

— Renaldo Saikali, financial investor, Scotia Wealth Management
Saikali said there are two ways to help fix the imbalance.
"Either you increase the supply of a particular good or service, which a central bank cannot do, or you can temper demand, which a central bank can do by raising interest rates," said Saikali.
However, raising rates to cool demand opens up new problems, including less discretionary income and rising unemployment rates, which can lead to a recession.
Saikali said there aren't many benefits flowing from rising interest rates, but he acknowledges the necessity of raising them to quell inflation.
The increase in inflation was caused by various internal and external factors.
"COVID-19 shut down supply chains all over the world and caused the initial inflation surge. Every country had the same response to print money to help people survive, which is something that had to be done," Saikali said.
No matter what government was in power, we would have seen a spike in inflation due to the pandemic, Saikali said.
Pierre Poilievre, the new federal Conservative leader, blames the Liberal government of Justin Trudeau for the rapid increase in inflation, claiming its continued overprinting of money is responsible for high gas and grocery prices and making Canadians' lives harder.
Bank of Canada deputy governor Paul Beaudry has acknowledged that governments and central banks "should have withdrawn (COVID-19) stimulus measures earlier ... which likely (would've) kept a lid on inflation," he said in a recent speech at the University of Waterloo.
Trudeau has responded by saying his government is not going to stop calling out "questionable, reckless economic ideas," referring to Poilievre's promotion of volatile cryptocurrencies as a way for Canadians to "opt out of inflation."
Meanwhile, candidates across Ottawa vying for seats in the Oct. 24 municipal election have been highlighting the high cost of housing and other affordability issues as priorities for the new city council to address.
High inflation has also made it hard for businesses such as restaurants, which have been paying more for food because of supply shortages, to sustain profits. They've also faced huge revenue shortfalls because fewer customers have been eating out during the COVID-19 crisis and because of increased prices. Meanwhile, labour shortages mean restaurants have also struggled to maintain staffing levels.
One of the owners of Pizza All'Antica, a small, family-owned Italian restaurant in Manotick, said the main challenge is more expensive input products and finding enough staff to work each day given the labour shortage.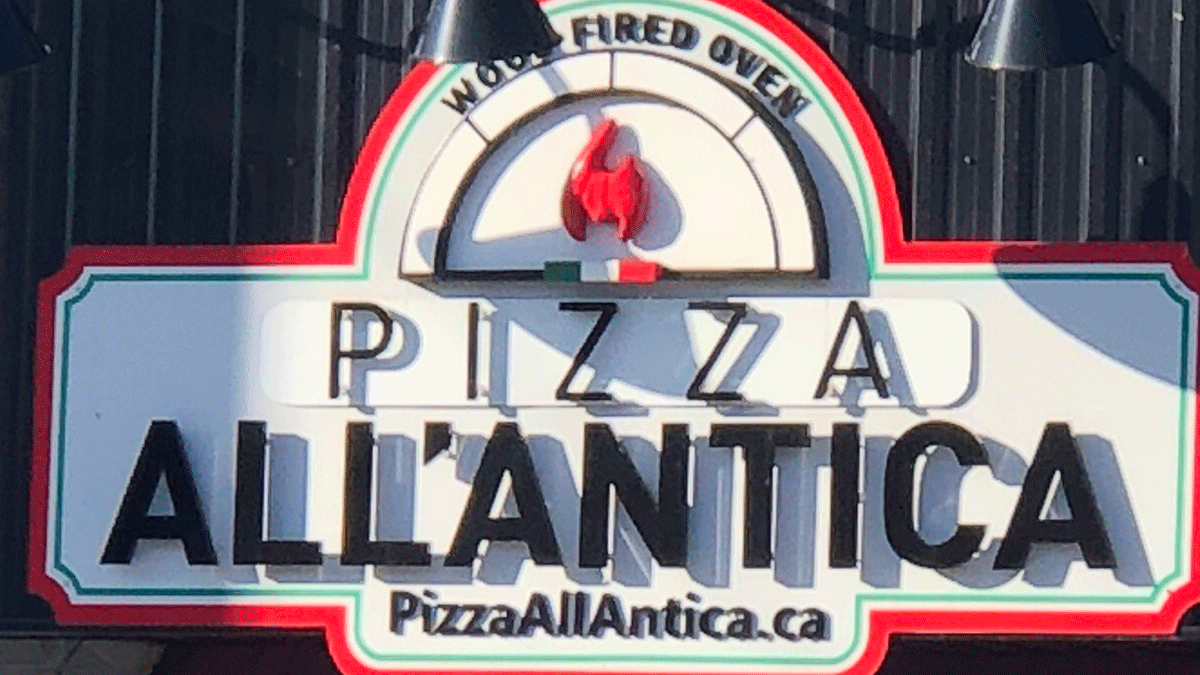 "While nominal sales are expected to return to pre-pandemic levels before the end of the year, traffic still remains below what it was before," Christian Buhagiar, president and CEO of Restaurants Canada, said in a Sept. 15 press release. "Restaurant operators are struggling financially, with half of our operators operating at a loss or just breaking even."
---
More Stories