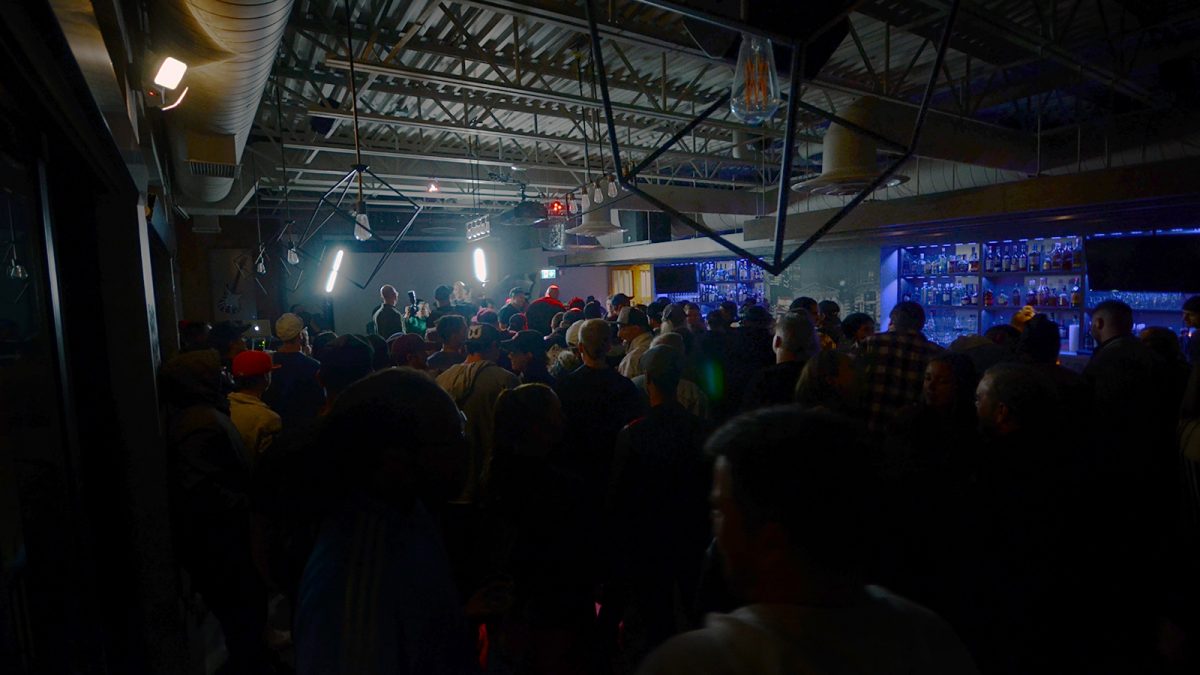 By Gregory Guevara, Megan Harrison and Katherine Lissitsa
WARNING: Text and videos contain mature content and coarse language.
More than 100 people are crammed into the top floor of the One Up Cocktail Pub. Dozens have been turned away at the door. After all, this is the biggest rap battle in Ottawa in recent memory.
Two men in baseball caps stare each other down from opposite ends of a podium. Then the battle begins.
Reigning champion 'PoRich' (Rich Moss) quickly rattles off high-volume digs about his competitor's apparent drug addictions: "He'll travel out to Pakenham for half a gram! You'll catch him wandering around Smith's Falls with withdrawals! He scored morphine in Orleans!" Moss's lines are delivered with force and confidence.
While the crowd cheers or jeers at each line, the challenger's voice soon becomes unsteady, his words ending in half-second silences. The winner is clear before the verbal brawl is even finished.
Rich Moss has been the champion of Capital Rap Battles for two years now. He defended his title again on Oct. 13. The event was the largest the organization has ever held, with one of the seven battles reaching a $1,000 prize pool (to which competitors contributed their own money).
Capital Rap Battles is the only such organization in Ottawa, and even though it has only been around since 2016, it has lots of fans.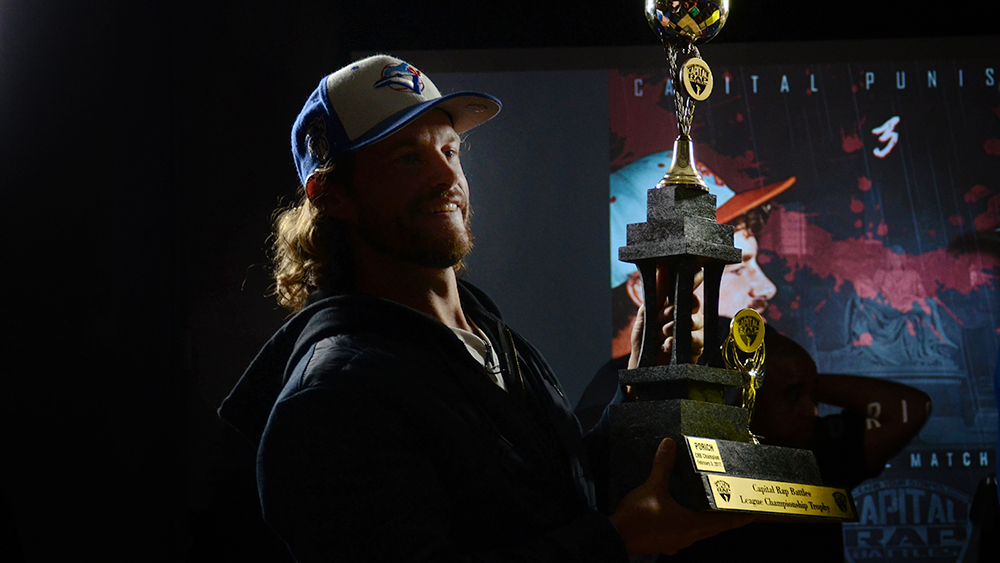 Co-founders Sacha Krishna and Patrick McCormack both have a long history of battle rap.
"We're still not rolling in cash, but we're gaining momentum," said Krishna, who goes by "Prehistoric" on stage.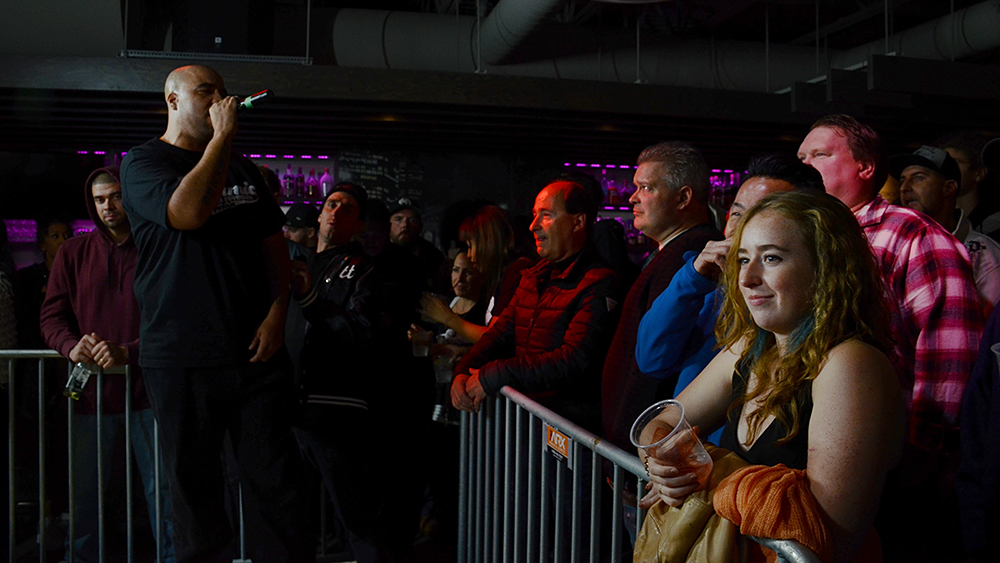 Krishna and McCormack founded Capital Rap Battles to fill the void in Ottawa.
"Battlers were leaving Ottawa for Toronto and Montreal because there were just no venues," said McCormack.
Now, however, the tide has turned: Big name rappers are flying in from Toronto, Montreal and the U.S. to perform at Capital Rap Battles.
We cannot display this gallery
Data show that Canadians are spending lots to attend live music experiences and events, such as rap battles.
Around five years ago, Ottawa's rap battling scene was bigger than it had ever been, thanks to the success of the international rap battling organization King of the Dot. Decades before that, when McCormack still battled, rap battles were fought over a musical track instead of shouted a cappella into the crowd. Now, McCormack is retired, and managing hip-hop events at places such as the House of PainT and judging rap battles as only a veteran battler can.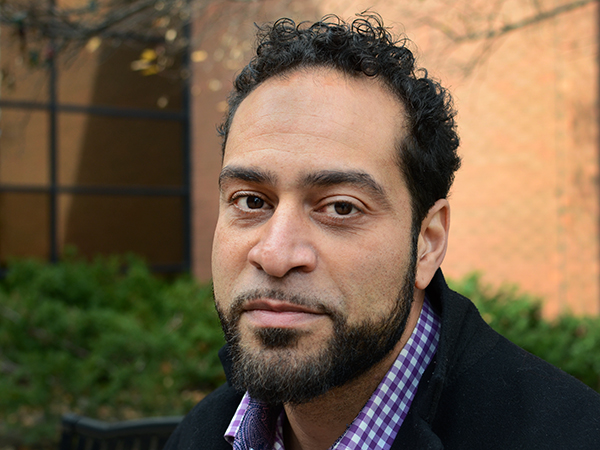 For McCormack, a space for the crass nature of rap battling is more important now than ever.
"It's a space for people who aren't offended by vulgarity or political incorrectness. There's very few spaces in our society where you can just unleash a barrage," McCormack said. "There's no punches you should pull … anybody who's stepping into the arena as a competitor knows that they might have stuff said about them, about their family, about their loved ones, about things that happened to them in their past and that's just what we sign up for."
What affects McCormack the most is seeing people whom the rap battling community has helped.
"I've had all sorts of different jobs, but when I think about what I've done with my life, I find meaning in the arts. All the other jobs, it's almost trivial," McCormack said, recounting how rap battling inspired one of the contenders to go sober in preparation for a battle. "It's what makes life worth living. Everybody has some different kind of thing that they find enjoyable or entertaining, and for some people that's battle rap."
McCormack and Krishna are both optimistic about rap competitions of this sort. "We've seen constant growth," McCormack said.
They're currently looking at bigger venues for their next event. "It's only the beginning," said Krishna.
Battle raps typically feature pre-written and spontaneous insults. Most of Moss's delivery was written ahead of time, but he also performed several "flips" — taking an insult and, on the fly, "flipping" it back at the attacker.
"Every guy in this room will write about a month beforehand," said Moss. "But the crowd appreciates the on-the-fly shit much more than they do the written stuff."
On the night of his win, Moss was unimpressed by his opponent's performance.
"He could have used more punchlines," said Moss. "At the end of the day, this is battle rap. You're here to make fun of somebody and tear them down."
Ultimately, Moss said that his success comes from the rap battling community itself.
"I could be really good at what I do," said Moss, "but if I'm not in here greeting faces and shaking hands, there might be a bit of animosity towards me … you gotta win the crowd over if you wanna win the battle."
Rap Battle Dictionary

a Capella: Battle rap delivered without a track, yelled at the opponent so the audience can hear.

Bar: A length in time. A rapper with "bars" has dense rhyming and wordplay.

Body: Short for body bag. Refers to when a rapper destroys their opponent, metaphorically putting them in a body bag.

Choke: A rapper running out of lines to deliver, so-named for the choking sound a rapper makes when forgetting their lines. In the main battle of the night, one of the rappers "choked," costing him the battle.

Freestyle: An improvisational diss, often based on something around the rapper that they couldn't have prepared beforehand.

Flip: A freestyle diss that "flips" an insult back around on an attacker.

Stagename: The name a rapper goes by on stage. Battlers at the Capital Rap Battle event went by names like Chilla Jones, Chubalicious and Johnny Math.

Track: Music played in the background that battle rappers rap over live.
---
More Stories