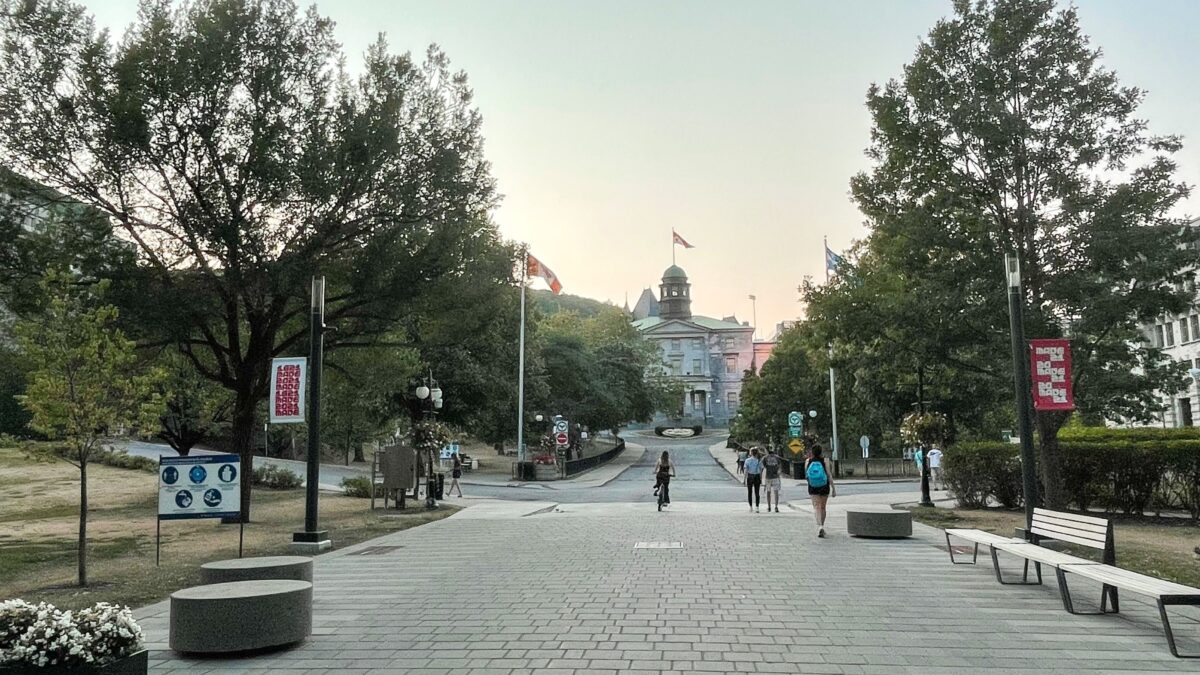 Despite their excitement about in-person university courses this fall, many international students were still jumping through hoops to try to get to Canada just ahead of the new academic year and were still concerned about their health and safety given the country's ongoing fourth wave of the COVID-19 pandemic.
Capital Current tapped the views of nine international students to get a better understanding of how they were feeling in the weeks ahead of the Fall 2021 academic term. The detailed responses are generalized into the infographic below, showing their plans for the fall and feelings about in-person classes, remote learning and the challenges of pursuing a post-secondary education abroad in the time of COVID.
Among the nine, seven of them were expecting to take some or all in-person classes in the Fall term. Some of them indicated that they had to go back to Canada because of their in-person classes, while others said they prefer to take in-person classes anyway, and were happy to get back to Canada even if classes were being offered online.
"The reality is (I'm) quite excited to be going back in person, but I'm also worried about the pandemic at the same time," said Celine Wu, a third-year international student from China studying in Montreal.
Unlike last year, many Canadian universities are offering in-person classes this fall, with each institution having different mask, physical distancing and proof-of-vaccine requirements for the return to campus. Meanwhile, remote learning is still being offered for many courses.
"It's been quite a while since I last had classes in-person, and now coming back things can feel a little unfamiliar. It might take me some time to re-adjust myself back into the actual school mode," stated one of the students.
Excited to be back
Part of the excitement of in-person classes was conveyed by eight students who said that communication between teachers, students and peers had become more difficult during remote learning.
Wu took her classes online last year from Beijing. She said she decided to fly back to China in March 2020 because of soaring plane ticket prices and the fear of being kicked out of her university residence. But for her, the remote learning experience was a lonely one.
"I (didn't) feel like I (was) having classes. It (was) just looking at videos," she said. "So I'm really excited to have the university experience (again), have interactions with classmates and professors and be on campus."
Ishan Shah, who was expecting to travel from Bangladesh to start his first year of computer science at Carleton University, said he felt the same. "I haven't had the chance to have in-person interactions with people in so long. I'll be excited to meet new university students."
Hurdles coming to Canada
But getting to Canada in the first place came with some extra challenges this fall.
International students entering the country were required to produce a negative COVID test 72 hours before departure, be tested on arrival and have a 14-day quarantine plan. In some cases, fully vaccinated travellers could qualify for some exemptions. But with constant changes being made to regulations, and uncertainty lingering in the air as a fourth wave of the pandemic made its way across the country, travelling to Canada was not straightforward.
"There aren't any direct flights from any city in China to Montreal, so we had to transfer flights," Wu said. "I went to Paris first and waited at the airport for seven hours and then flew from Paris to Montreal," she explained. "The whole journey took me around 27 hours. It was really rough. Before the pandemic, it would only take 12 or 13 hours."
Wu also added that she had initially planned to travel sooner, but had read online that she could be turned away at the border if she came to Canada more than four weeks before school started. She said she ended up paying double the price for plane tickets after changing her flight. "There was a huge difference between (the price of tickets) at the end of July and in early August because of that restriction."
The trip wasn't get much easier for travel from the U.S.
Nicole Ford, a first-year American Master's student, is studying physics at McGill University. She said she waited until the last minute to book her flight from Boston because of concerns that rules at the U.S.-Canada border would change.
Ford said being an international student during a pandemic has come with extra hassles.
"There can be slower response times (in administration) and people are just generally going to be more disorganized," she said.
So she made sure to come prepared: "I had this really thick stack of papers. I just printed out everything that I had ever needed to submit at some point to get the OK to come into Canada. We had to be sure to have our vaccine cards."
But for some, the risk of moving to Canada during a pandemic was still too high.
Xindan Zhang, who is going into her last year of her undergraduate at the University of Ottawa, planned to stay in China for the fall term.
"I'm afraid of the transmission of the virus during the travel to Canada, so I chose all of my fall term classes to be online," she said. "I rented my apartment to someone else before returning to China, so moving is also a challenge I'll face if I come back in the future."
Uncertain fall term
Despite finally making it to Canada, some students were still concerned about the uncertainty of what could happen during an in-person fall term.
Wu, who goes to McGill University, said she's worried about the risks of COVID-19 getting worse while students are in person.
McGill University did not impose a vaccine mandate for the new school year, though the Quebec government subsequently imposed a vaccine passport across the province.
McGill's approach generated controversy among faculty and in online student discussion boards. An online petition demanding the university to adopt a mandatory COVID-19 vaccine requirement had gathered more than 1,300 signatures by late August.
Ford said she's worried about the travel implications if the fourth wave worsens.
"One fear I have is that there will be a lockdown that leads to borders being shut, so then I'm stuck here, and I can't get home or my family won't be able to come to get me," she said.
She's tackling that fear by staying up-to-date on COVID restrictions and policies and how the pandemic is evolving. But even by doing so, decisions can be made in the span of a day that could last indefinitely. "I think that if it seemed like things were getting really, really bad, I might just opt to go back to the states a bit preemptively."
But since Ford made it across the border, she said she will spend the rest of her time discovering her new home before the situation changes.
For some, being an international student at a Canadian university has become more of a local experience than predicted.
"It is a regret, obviously, that due to the pandemic, I'll be unable to fully experience what Canada is all about," says Shah. "But I'm grateful that even during such circumstances, I'm able to go."
According to Ford, she's more comfortable with the situation in Canada than in the U.S., which lets her cautiously explore the city and meet the people she'll be working with.
"I'm trying to live it up in a safe way as much as I can, with the expectation that I might not be able to do so in a month or maybe even less," she explained. "I'm just going to really appreciate the time I have right now. And we'll see. We'll see what happens."
---
More Stories