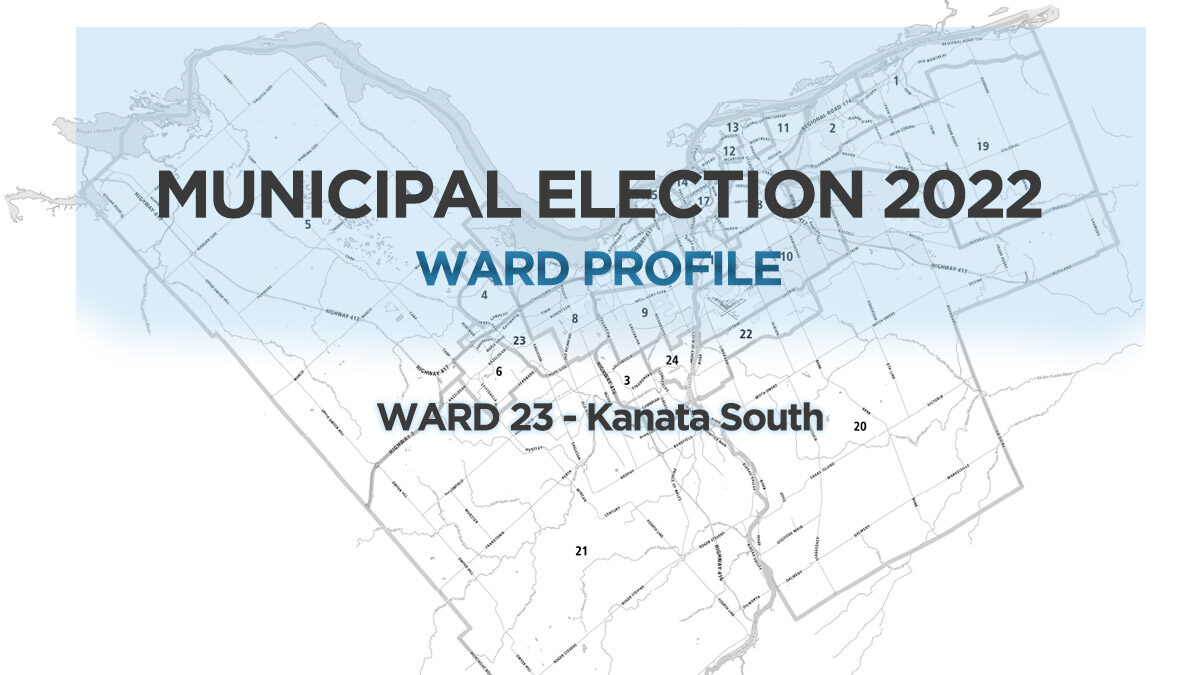 Ward boundaries:
Ward 23 is located in Ottawa's west end and includes the communities of Katimavik-Hazeldean, Glen Cairn, Bridlewood, and Trailwest. In 2006, the Kanata Ward was split in two, with Kanata South encompassing areas south of Highway 417 and Kanata North for areas north of the Queensway.
Who's running:
There are five candidates running for the Kanata South council seat. Current councillor Allan Hubley is running for re-election against challengers Erin Coffin, Mike Dawson, Rouba Fattal, and Bina Saha.
Voting day is Oct. 24. For more information on how to vote, visit the City of Ottawa's election website.
Demographics:
The Kanata South Ward has a population of 49,960 and 19,210 households, according to year-end 2021 statistics from the City of Ottawa. In the 2018 municipal election, 13,581 residents in Ward 23 voted, with 45 per cent of those supporting current councillor Hubley.
One key issue:
Community safety is a top concern in the ward and many candidates have specific plans on how to address the issue. Creating better road designs and implementing traffic calming are a few of the measures being touted to improve road safety.
Additional measures such as better lighting in parks, managing graffiti and working closely with police are also being proposed by candidates to address community safety.
Local Landmarks:
Although a mainly a residential ward, popular recreational facilities such as the Bell Sensplex and the Kanata Leisure Centre and Wave Pool are located in Kanata South.
Several parks are also located in Ward 23, including the Walter Baker Park, Hazeldean Woods Park and Bridlewood Park.
---
More Stories