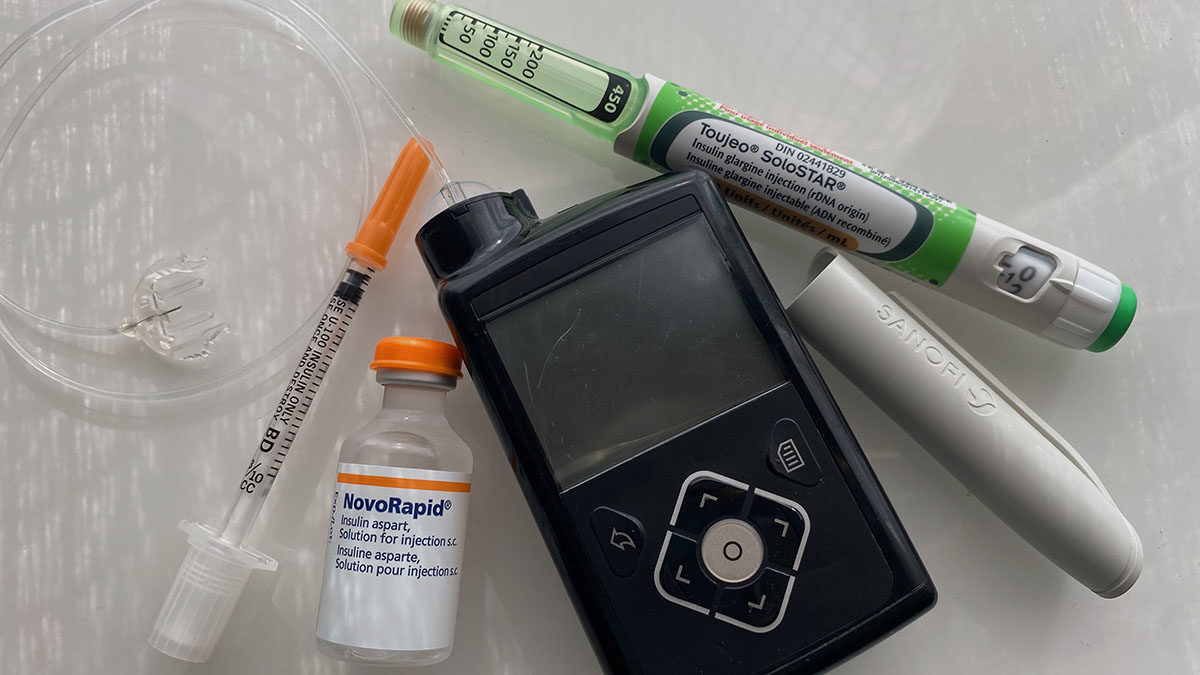 Diabetes Canada held its first national five-kilometre relay on Sept. 25 as part of the organization's annual Lace Up fundraiser to generate money for research aimed at curing the disease.
Participants in the activities promoted during September's month-long Lace Up fundraiser were encouraged to don their track shoes or roller blades to generate donations.
Those involved were also asked to join Diabetes Canada on Facebook or Instagram at noon in their time zone (12:30 p.m. in Newfoundland) to hear participants' stories about living with the disease or supporting a family member.
This year's fundraiser was held 100 years after the discovery of insulin in 1922 by a University of Toronto research team headed by Dr. Fredrick Banting. The Nobel Prize-winning feat, one of the most notable medical discoveries in Canadian history, gave diabetics a way to manage their condition and has saved the lives of millions of people around the world.
Diabetes Canada's Lace Up fundraiser ran from Sept. 1 to Sept. 30. Canadians from B.C. to the Atlantic provinces worked together to raise money to advance diabetes research, diabetes education, support services and advocacy. Funds are also used to help children with diabetes attend summer "D-Camps".
Diabetes Canada promoted the event as "lacing it up" so that Canadians can choose how they would like to do the five-kilometre relay. The fundraising team said participants were invited to walk, run, ride, rollerblade or choose another way to take part.
According to Diabetes Canada, nearly 11.7 million Canadians are living with diabetes or prediabetes. The autoimmune disease affects one in three people across Canada, and 1 in 2 young adults are at risk of developing type 2 diabetes in their remaining lifetime.
Diabetes is a disease in which your body cannot produce insulin at all or can't properly use the insulin it produces. Insulin is a hormone produced by the pancreas, which is located between the stomach and the spine along with the gallbladder, liver and spleen.
Insulin regulates the amount of glucose (sugar) in the body's bloodstream. Blood glucose levels have to be carefully regulated to ensure that the body functions correctly. Too much sugar in the bloodstream can damage organs, blood vessels and nerves. The body also requires insulin to convert sugar to energy.
There are three major types of diabetes. Type 2 diabetes is the most common diagnosis, accounting for about 90 per cent of cases, and typically develops over time from factors such as body weight and diet. Type 1 diabetes typically develops in childhood as an auto-immune disorder in which the immune-producing cells in the pancreas are damaged.
Gestational diabetes occurs during pregnancy and is usually temporary. Prediabetes is another important diagnosis, which indicates an elevated risk of developing diabetes, typically Type 2.
"When you talk about it in terms of percentages, it's harder to kind of imagine in your head," said Diabetes Canada fundraiser Megan Spurrell. "But talking about it (in) terms of one in three" Canadians being affected, is very impactful, she said.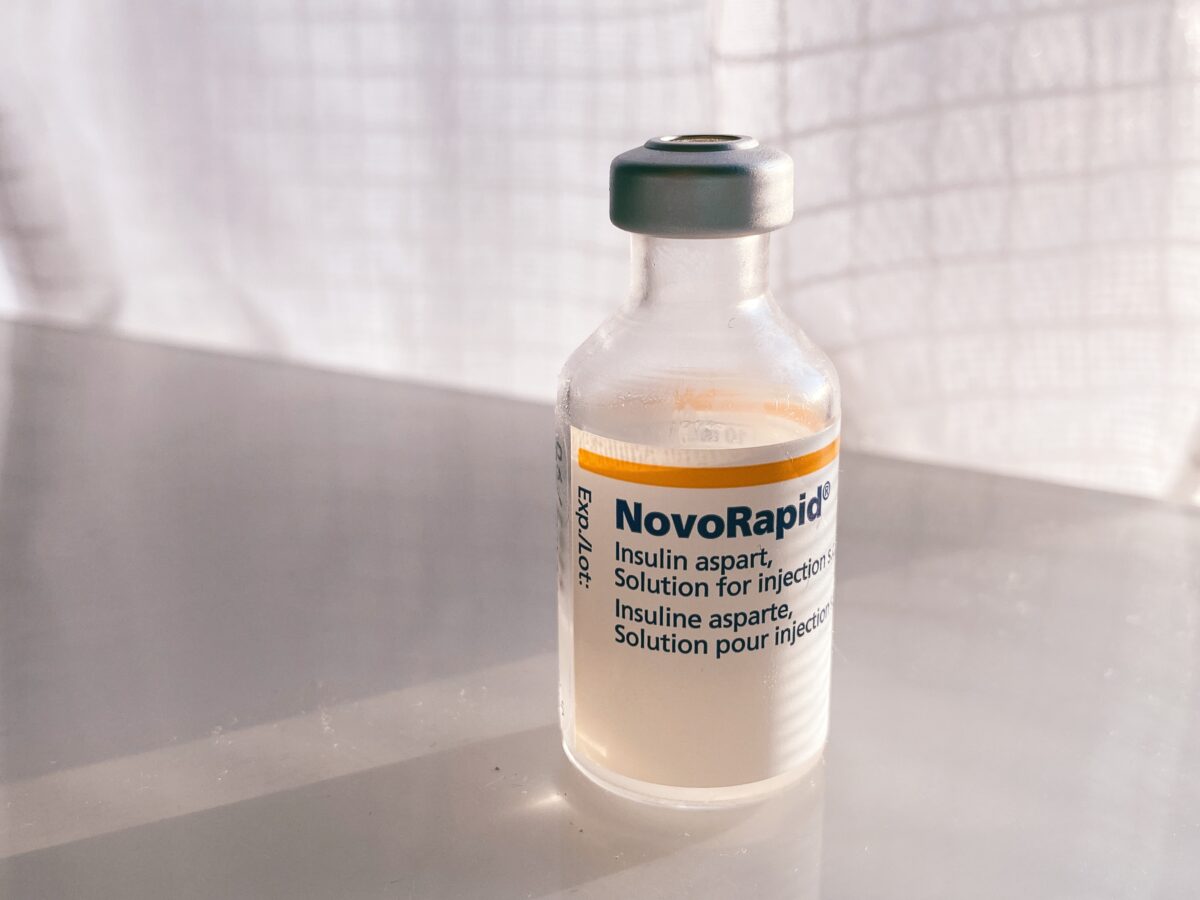 But even with the help of insulin, diabetes can still reduce an individual's lifespan by five to 15 years. Laura Syron, president of Diabetes Canada, said recently: "Diabetes is successful at outrunning us all and with a new diagnosis every three minutes in Canada, it's not slowing down."
The Lace Up event was first scheduled to be held in 2020, but the pandemic forced fundraising activities online.
Last year, some 1,000 participants across Canada worked together to raise more than $450,000 for Diabetes Canada. In the summer of 2021, D-Camps provided 95 hours of programming to 218 families, the organization said.
Previously, relay participants didn't have a way to track the distances they'd covered directly with Diabetes Canada. But this year, there a new Lace Up to End Diabetes app was introduced.
"The app is great because it is the only place through Lace Up where you can track how many kilometres you've moved," Spurrell stated.
Spurrell added that individual or team participants in the Lace Up fundraiser have the opportunity to designate their funds to specific causes if the participants raise $2,500 or more. This would allow them to direct the money they raise to medical research, camps for children living with diabetes or other options.
Diabetes Canada and the Juvenile Diabetes Research Foundation carry out research and conduct clinical trials. Diabetes Canada has been supporting research since 1975 and has provided more than $140 million in grants, awards and partnerships to scientists across the country — funding supported by events such as Lace Up.
Kelly Lang, research and administration specialist for Diabetes Canada, Kelly Lang said the organization holds an annual research funding competition to select the best projects to support each year.
Each application goes through a rigorous peer-review process and funding decisions are based on the expert recommendations of Diabetes Canada's National Research Council, said Lang.
Dr. Erin Mulvihill, a researcher with the University of Ottawa and Ottawa Heart Institute, is among the recent funding recipients and is working on a project that is testing the short- and long-term impacts of consuming a low-carbohydrate diet to improve the health of those with diabetes.
Dr. Mulvihill has received the End Diabetes: 100 Award (2021-2024), the Diabetes Canada New Investigator Award, and others.
---
More Stories