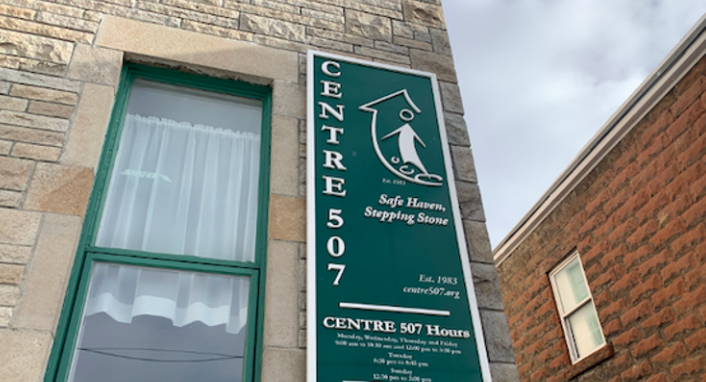 Officials with Centre 507, the adult drop-in centre in the heart of Ottawa, say they'll be working hard in 2021 to deepen their connection with the community and step up the centre's effort to improve services for those in need.
This effort will be highlighted by a renovated and upgraded kitchen where some 35,000 meals have been prepared over the years.
Founded in 1983, Centre 507 strives to provide healthy and reliable meals to the community's most vulnerable residents.
But that is not all the centre does. Described as a welcoming community, Centre 507 provides those who use the facility with guidance in health and housing services, as well as recreational activities in which individuals get to express themselves in a warm atmosphere and participate in chess and cribbage, movie nights and book clubs.
In 2021, while the centre is aiming to assist individuals with the best possible support during the pandemic, as a bigger goal the staff and its 95 volunteers are looking to take their connection with the community to the next level.
Strong support
"To be a strong support to our community members while they struggle with the ins and outs of the world today," is how Richard LeBlanc, executive director of Centre 507 described this goal.
To help with this, he said they are looking to pursue projects that are likely to involve some of their current partners such as the Royal Ottawa Psychiatric Outreach Team, Housing Help, the Centretown Community Health Centre and — of course — their primary partner, Centretown United Church, where Centre 507 is located.
"We are still working on our long-term strategic plan," said LeBlanc. "We have a lot of brand-new things we are looking at. We are working towards a proposal to remodel our kitchen."
The centre has served more than 1,000 meals a year since its establishment nearly 40 years ago.
Even though the kitchen reno might seem like a small change, the remodeling of a space that serves meals for those in need six days a week is a critical improvement for the Centretown charity.
The centre has remained open Sunday through Friday even through COVID-19 lockdown restrictions, and there is currently no disruption in service.
---
More Stories