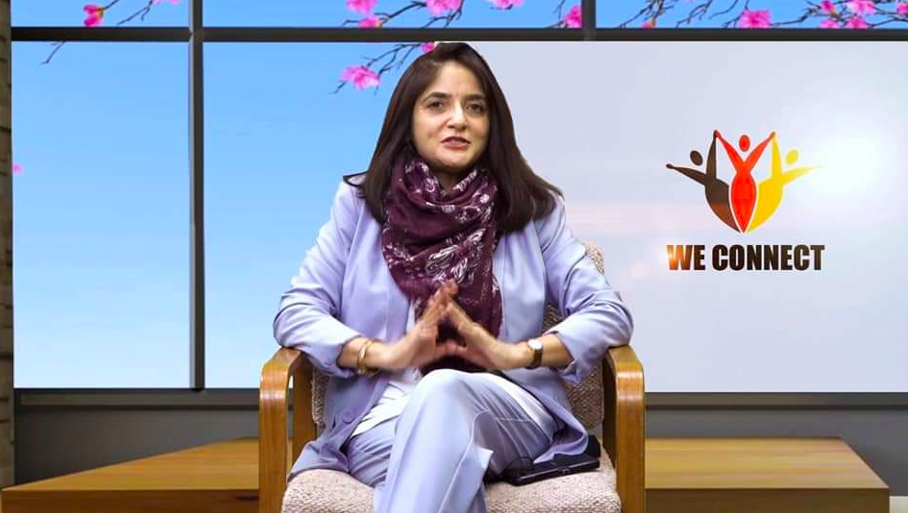 Milton, Ont.-based Hum-WE, which advocates against domestic violence in Greater Toronto's South Asian community, says its new status as a charitable organization will help it provide services amid heightened concerns about abusive relationships because of pandemic isolation.
Although Hum-WE has existed for five years, the organization only recently gained registered charity status.
"Hum" means "us" in Urdu and "WE" stands for women's empowerment, said executive director Sadia Khalid.
"We joined both English and Urdu words together to make Hum-WE, to form a Canadian community so it is still understandable to non-Urdu speakers," she explained.
"Women from South Asian communities have a stigma in our culture that they have to remain quiet and be patient — that one day everything will be OK, which is not true or practical," Khalid added.
Hum-WE raises awareness about domestic violence and other forms of abuse. It hosts programs, seminars and monthly workshops to educate people, with a particular emphasis on the South Asian community in the Toronto area.
"We hope that 2021 will bring more opportunities for us to create a better and a safe community for women in general and particularly South Asian communities," Khalid stated in a recent Facebook post.
The organization has formed a network to help women financially and seek shelter with Nisa Homes, a group of transitional living spaces for immigrant, refugee, non-status and Muslim women who are homeless or at risk of becoming homeless.
Women want to feel safe
"The women in South Asian communities want to go somewhere they feel safe and don't feel threatened by their faith," said Khalid.
Hum-WE provides legal consultations, counselling and personally accompanies victims of domestic violence to court. Khalid also hosts a show called "We Connect" on Toronto 360 TV, where she interviews social workers and family law workers to further educate viewers about issues around spousal abuse.
As a recently recognized charitable organization, Hum-WE can now apply for grants. The organization will be putting forward more proposals and adding resources for the women it serves, Khalid said.
"We can look to the sky and can provide women with more resources and support," she said.
Khalid said that with stay-at-home orders during the COVID-19 pandemic, many women are more isolated in a hostile domestic situation and are not safe. In the first three months of the pandemic, Hum-WE received more than 35 calls from women facing domestic abuse.
"We have to open up and encourage women not to be scared and give us a call by any means," said Khalid. "We are trying to create some code words, to send a message to let us know you are in trouble so we can provide our resources and give support wherever we can," said Khalid.
From March to June 2020, Statistics Canada has reported a 12-per-cent increase in domestic disturbances across Canada, which can involve anything from a verbal quarrel to reports of violence at a residence.
Anyone in danger should call Ontario's assaulted women's helpline, toll-free, for immediate assistance: 1-866-863-0511.
---
More Stories