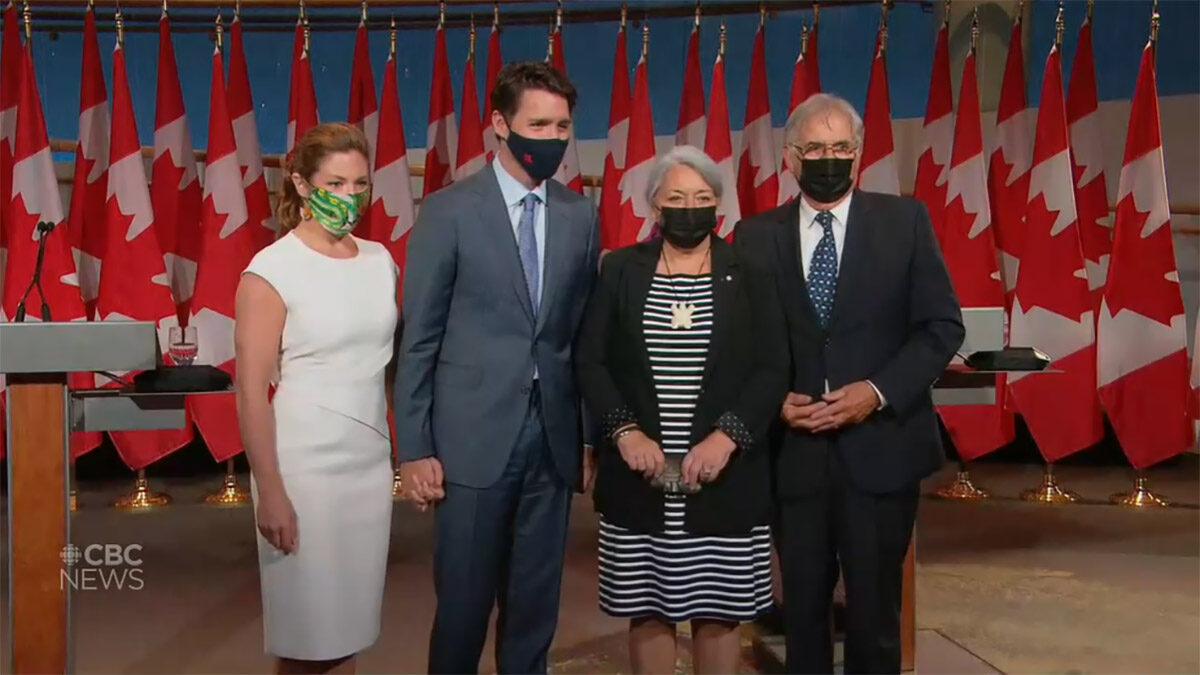 Mary Simon is Canada's first Indigenous governor general. The appointment was announced by Prime Minister Justin Trudeau Tuesday morning at a press conference in Ottawa.
"Canada is a big country. Canada is a diverse country. So it is only be reaching out to those around us, it is only by building bridges between the people in the North and the South, just like in the East and West, that we can truly move forward," said Trudeau. Simon will be formally sworn in in coming days.
In her long career, Simon has been a journalist, an advocate and a diplomat.
Her appointment was widely hailed on social media.
Congratulations to Her Excellency Ms. Mary J. May Simon (Ningiukadluk) announced today as the 30th Governor General of Canada—grateful to have your knowledge, dignity and integrity in these challenging times… Canada's 1st Indigenous #GovernorGeneral 🙏🏽 pic.twitter.com/ySvtcZtk3b

— Jody Wilson-Raybould 王州迪 Vancouver Granville (@Puglaas) July 6, 2021
Simon started her working life as an announcer and producer with CBC North before beginning a long career as a advocate for Indigenous rights.
Along the way she helped negotiate the James Bay and Northern Quebec Agreement in 1975, a landmark deal between the Cree and Inuit in Quebec's north, the provincial government and Hydro-Québec.
Simon was subsequently elected president of Makivik Corp., in 1982. The organization manages tens of millions of dollars worth of Inuit investments, including an ownership stake in Canadian North, a major air carrier in the Arctic.
In 1986, Simon was named to lead the Inuit Circumpolar Conference (ICC), a group created in 1977 to represent the Inuit in all the Arctic countries.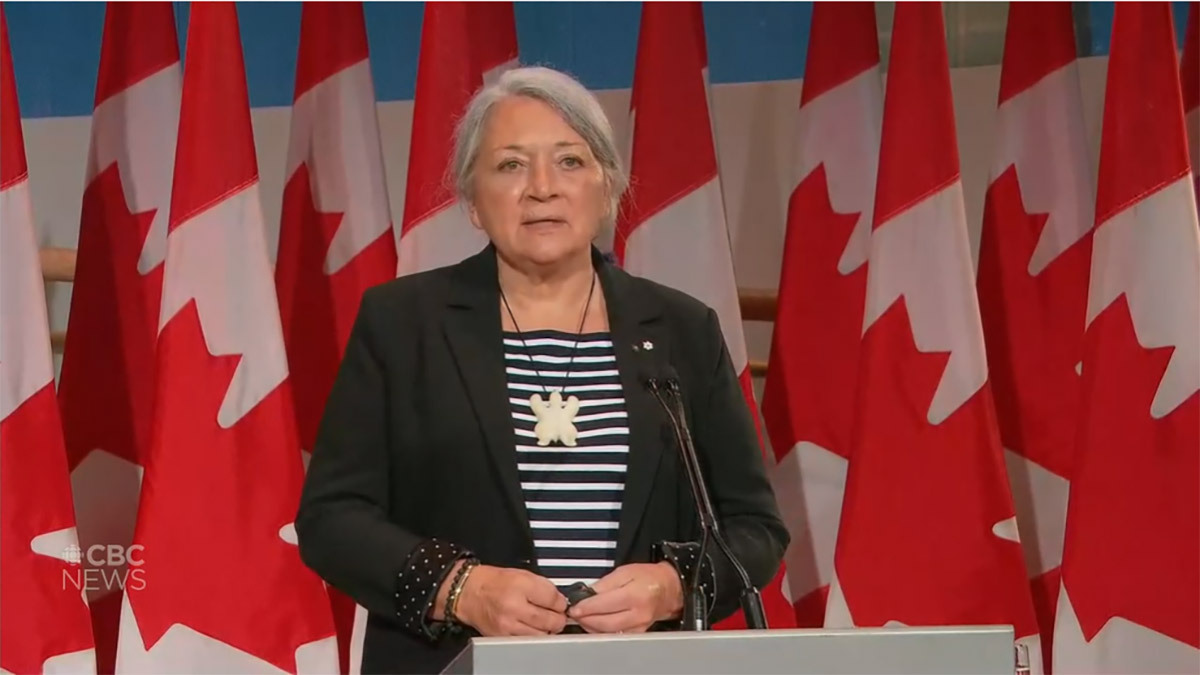 She was the first Inuk to be a Canadian ambassador. In 2002, former prime minister Jean Chrétien named her Canada's first Arctic ambassador and she later served as Canada's ambassador to Denmark.
Simon opened her address this morning by speaking in Inuktitut, thanking the prime minister for his introduction and for the opportunity to serve. She also recognized the press conference was taking place on unceded Algonquin lands.
Simon, who is bilingual in English and Inuktitut, attended a federal day school in Nunavik in northern Quebec, where she told the assembled media that "I was denied the chance to learn French during my stay in the federal government day schools." she told reporters. She committed to learning French.
"Let me begin by conveying in the strongest possible terms, that I am honoured, humbled, and ready to be Canada's first Indigenous Governor General," said Simon. "I would also like to thank Her Majesty Queen Elizabeth for placing her trust and confidence in me to represent her in this wonderful country of ours."
Simon was born in Kangiqsualujjuaq to a Inuk mother and a southern father, who managed the local Hudson Bay Company post. She said that, during her adolescence, she lived a traditional lifestyle in Nunavik, camping and living on the land for many months of the year, maintaining an active connection with her Inuit heritage and language. These experiences, combined with her father's stories of the South, said Simon, have "allowed me to be a bridge between the different lived realities that together make up the tapestry of Canada."
Simon's appointment comes in the context of the discovery of unmarked graves on former residential schools: Simon said she wants to emphasize healing and memorialization of "the atrocities of our collective past" to work together for a better future.
The post of governor general has been vacant for almost six months following the resignation of Julie Payette, the former astronaut, who came under fire last summer for creating a toxic environment at Rideau Hall, including screaming at, belittling, and making unwelcome physical contact with her employees. In January, Payette, and her secretary Assunta di Lorenzo, both left their posts after an independent probe into the workplace harassment allegations released its report to the federal government.
Simon said she will obtain a full briefing from the secretary to the Governor General, Ian McCowan, to learn more about the office and team at Rideau Hall, with whom she said she is looking forward to working alongside. "As governor general, I am fully committed to setting and maintaining the highest standard of work ethics in all aspects of my duty and I take very seriously my role as champion for the cultural and linguistic diversity that makes Canada unique."