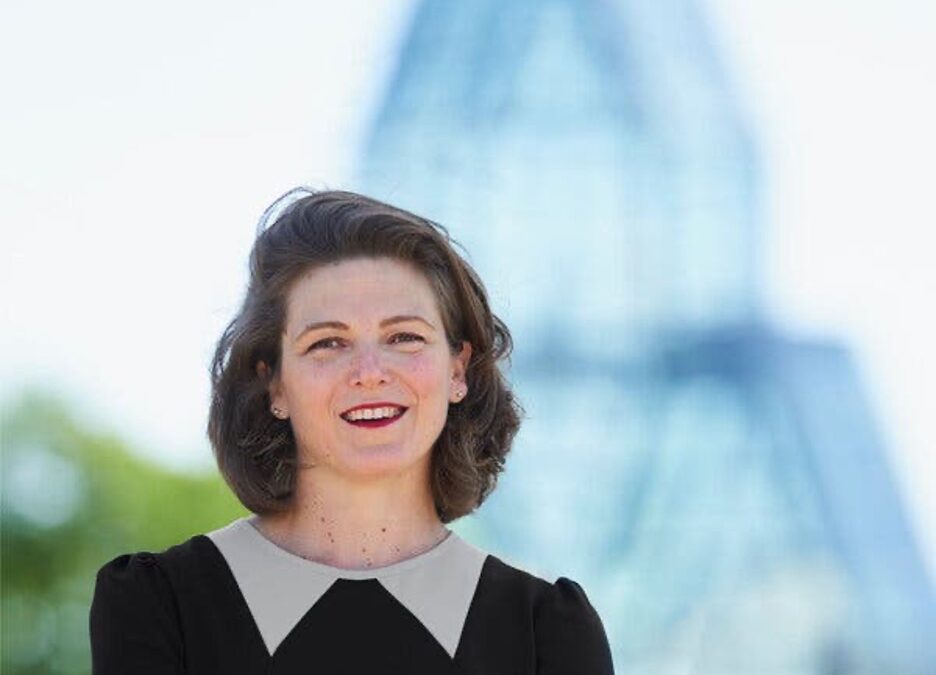 Sasha Suda, the director and CEO of the National Gallery of Canada (NGC) has stepped down from her position Tuesday after three years on the job. 
Suda replaced Marc Mayer in 2019.
The chair of the gallery's board of directors, Françoise Lyon, offered praise for Suda's work with the gallery in a statement. 
"The board hired Sasha in 2019 with a very clear mandate, and she has delivered on those objectives," said Lyon. "Under our direction, she led the creation of the National Gallery of Canada's first-ever strategic plan, embraced reconciliation, justice, equity, diversity, inclusion and accessibility, and revitalized the institutional brand."
Suda will become the director of the venerable Philadelphia Museum of Art in September as replacing Timothy Rub, who stepped down amid controversy over reports that there had been inappropriate behaviour by museum managers. The controversy eventually led to his resignation last summer, as did the rise of a union of the museum staff.
Despite the controversy, Suda said in an interview with the Philadelphia Inquirer that she's not daunted by the task before her. 
"I feel very passionately that if one can create a safe and respectful workplace, with empathetic human-centred leadership, that museums can deliver on what they're here to do, which is to connect with their communities and to tell stories that resonate," said Suda in a telephone interview with the Inquirer.
Suda will be the 14th director and chief executive of the 145-year-old institution.
She was the youngest person to hold the post of director and CEO of the National Gallery for more than 100 years. Suda was the gallery's 11th director. 
"Leading the National Gallery of Canada was the opportunity of a lifetime," said Suda in a statement. "It was a privilege to lead the NGC team and make visual art meaningful for Canadians from coast-to-coast-to-coast."
Suda was born in Toronto and studied at Princeton University and Williams College. She received her PhD from New York University's Institute of Fine Arts in art history.
From 2003 to 2011, she worked in the Metropolitan Museum of Art in New York City in the Medieval Department.
She also worked as assistant curator and as Curator of European Art and the Elliott Chair of Prints & Drawing at the Art Gallery of Ontario in Toronto.
"We are sorry to see Sasha leave," said Lyon in a statement. "The board will now be focused on recruiting a new CEO that will continue to advance our cultural transformation, engage our donor community and build our valued partnerships." In the meantime, an interim director and CEO will be announced by the NGC
---
More Stories