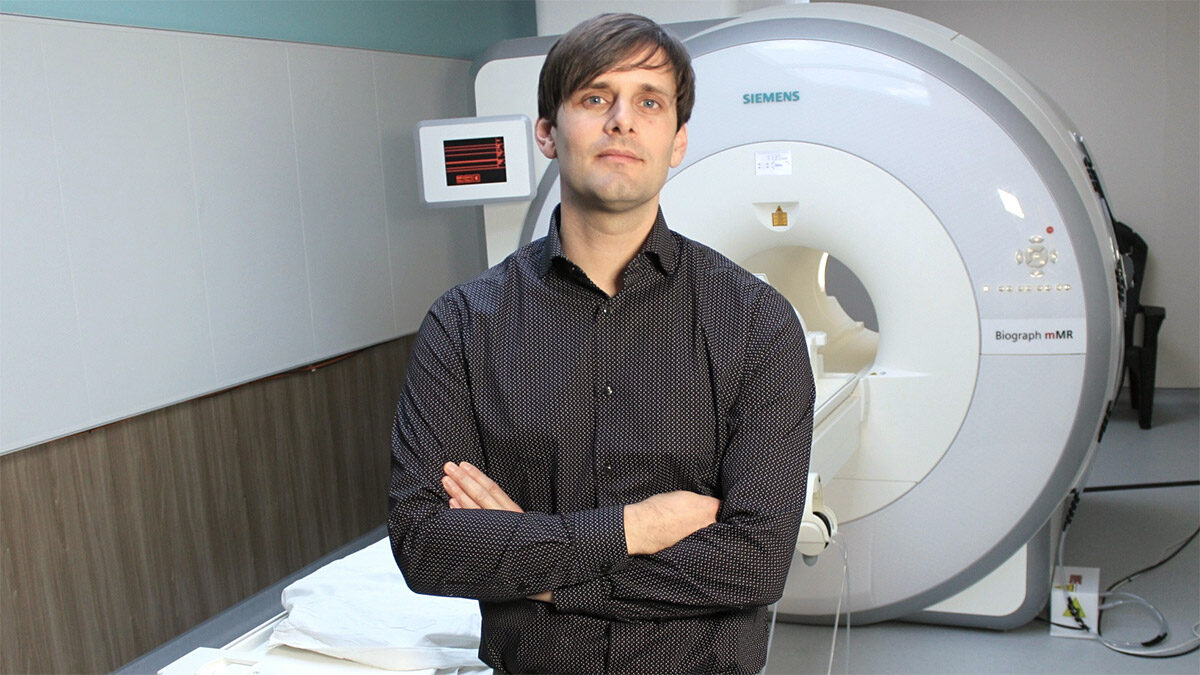 Mental and neurological conditions could eventually be diagnosed using an MRI, says an Ottawa-based scientist whose team recently made a breakthrough discovery.
Dr. Clifford Cassidy and research colleagues at the Royal's Institute of Mental Health Research have identified a brain-based biomarker — a physical indicator that shows the severity or presence of an illness — for neurogenerative disorders such as Parkinson's disease.
Dopamine neurons undergo cell death in patients with Parkinson's disease, which results in a lower neuromelanin signal. Neuromelanin, a dark pigment created within dopamine neurons, accumulates with age and acts as an agent to measure dopamine degeneration.
Cassidy and his team improved the method for measuring neuromelanin by configuring a type of MRI, called neuromelanin-sensitive MRI (NM-MRI), to capture high-resolution magnetic resonance images.
NM-MRI detects neuromelanin in a subregion of the midbrain called the substantia nigra, which plays an important role in the brain's reward system.
Cassidy said he's using NM-MRI in research that measures neuromelanin in patients with schizophrenia, substance use disorder, ADHD, Huntington's disease and late-life depression.
Noradrenaline, a chemical that increases arousal and alertness in the brain, also has a pigment that can be detected using NM-MRI. Noradrenaline plays a role in conditions such as anxiety, PTSD, Alzheimer's disease, autism, opiate use disorder, fibromyalgia, pain and sleep disorders.
"I am currently involved in studies using the (NM-MRI) method in almost all of these applications," Cassidy told Capital Current via email.
NM-MRI could become a standard clinical tool "to help diagnose neurodegenerative conditions or, maybe down the road, some psychiatric conditions as well."

— Dr. Clifford Cassidy, researcher, The Royal's Institute of Mental Health Research
According to the Mental Health Commission of Canada, one in five Canadians is living with a mental illness.
Unlike other diseases, there are no approved clinical tests for mental illnesses. Psychiatrists generally evaluate a patient's behaviour and self-reported symptoms to make a diagnosis.
Cassidy said he is hopeful NM-MRI will become a standard clinical tool "to help diagnose neurodegenerative conditions or, maybe down the road, some psychiatric conditions as well."
An accessible method of diagnosis would potentially improve a patient's quality of life by identifying the right treatment options. This could also save time and money.
One of Cassidy's ongoing studies aims to determine normal neuromelanin ranges in healthy people and learn how dopamine levels change over time. An understanding of regular neuromelanin signals would help diagnose patients with abnormal measurements.
Rami Al Haddad, a University of Ottawa PhD student working in Cassidy's lab, said everyone's neuromelanin signal is different because of factors such as age and biological sex.
"If we have someone who is 18 years old, and another person who is 18 years old, they're not the same. And the same goes for someone who's 18 and another one who's 19," he said. "So we cannot say that this 19 year old is representing how the 18 year old person's going to be in a year in terms of how much dopamine is in his brain."
Al Haddad created the study's protocol with Krysta Boutin-Miller, a research coordinator for Cassidy at the Royal Ottawa Mental Health Centre. The Royal Ottawa Health Care Group Research Ethics Board approved the study for participants as young as six in June 2021.
Research participants lie down in an MRI machine that goes up to the chest area. The process takes about 30 minutes to scan the brain's structure, function and neuromelanin signal.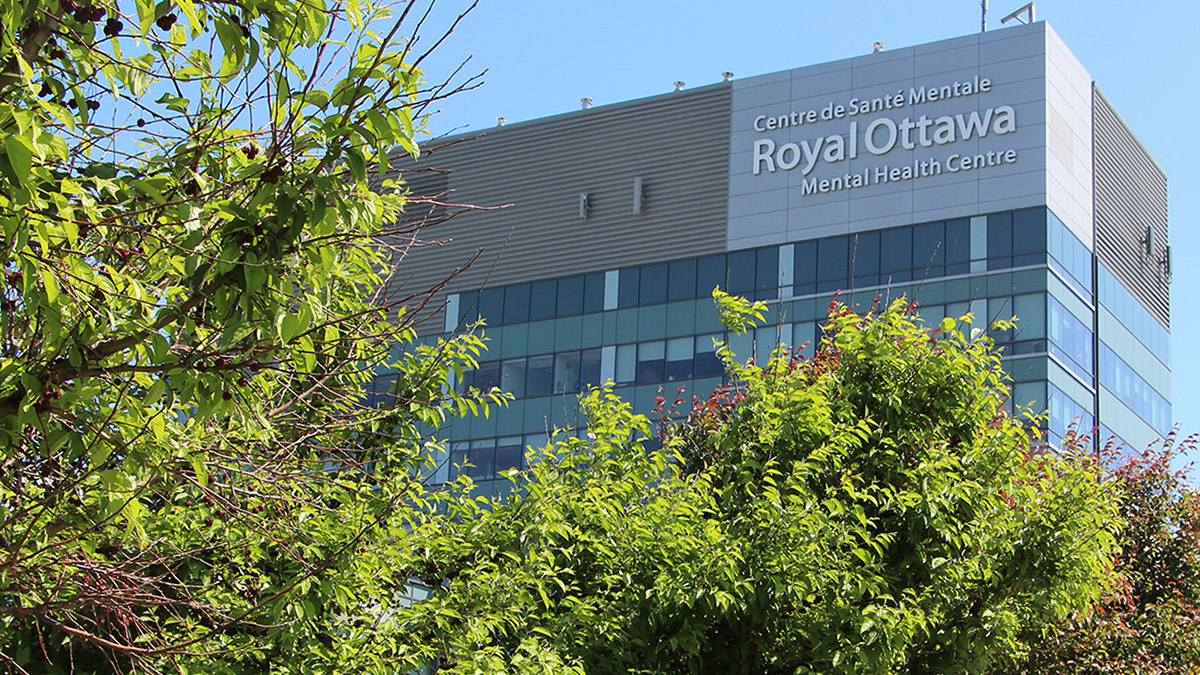 Al Haddad said the NM-MRI is a promising diagnostic tool for younger patients because it does not involve radiation or invasive procedures.
"Previously, there was never a direct way to measure dopamine, especially in kids," he said. "There are a lot of rumors that say you can only have 10 MRIs in your life. That's not true."
Cassidy's goal is to scan a total of 250 people, but Boutin-Miller said provincial lockdowns delayed recruitment.
She said she is glad to be back in Cassidy's lab and will continue to screen potential participants.
"It's been a little chaotic with the pandemic and everything," Boutin-Miller said. "But we've been back at it for the last month and a half or so."
If you would like to participate in this research study, contact Krysta Boutin-Miller at Krysta.Boutin-Miller@theroyal.ca, or Rami Al Haddad at ralha050@uottawa.ca.
For more information, visit the Royal's website.
---
More Stories