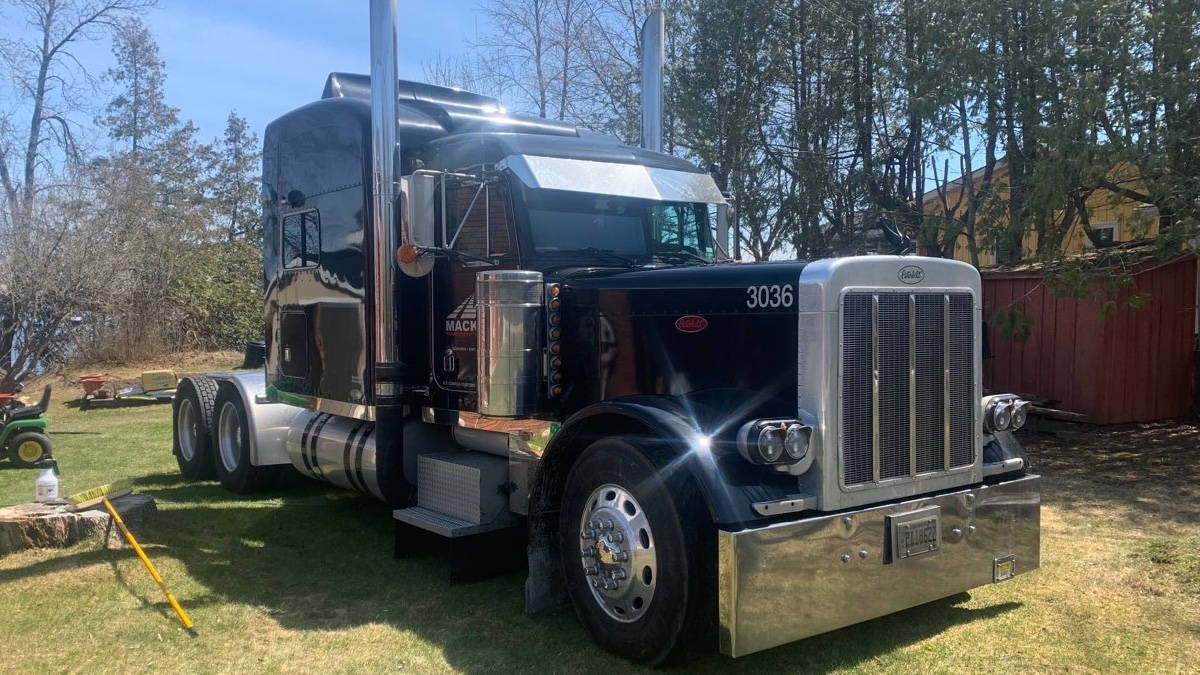 While the federal government is resisting calls to open the border with the U.S. to non-essential travel, thousands of trips still take place because they are essential to the Canadian economy.
Making those crossings are flight crew, emergency response workers and perhaps most of all commercial truck drivers.
According to the Canada Border Service, 4.9 million of 10 million entries into the country since March 21, 2020 were made by commercial truck drivers crossing. 
Al Woodward knows all about those journeys. He has been a commercial truck driver for 37 years. These days he works for Matthew Transportation out of Oshawa, ON, carrying, among other things, automobiles for snowbirds. 
Woodward says crossing the border these days is "pretty much the same as before" the pandemic but since everything is done electronically now it's much faster. "I came across this morning, there was two trucks at the border, that was it," he told Capital Current in a recent interview.
The journey has been helped by the ArriveCAN app which is available for individuals entering Canada starting in 2020. The hope was to make it easier for travellers to provide their contact information to the Public Health Agency of Canada (PHAC) before entering Canada rather than taking additional time to provide the same information when requested by Canadian border officials.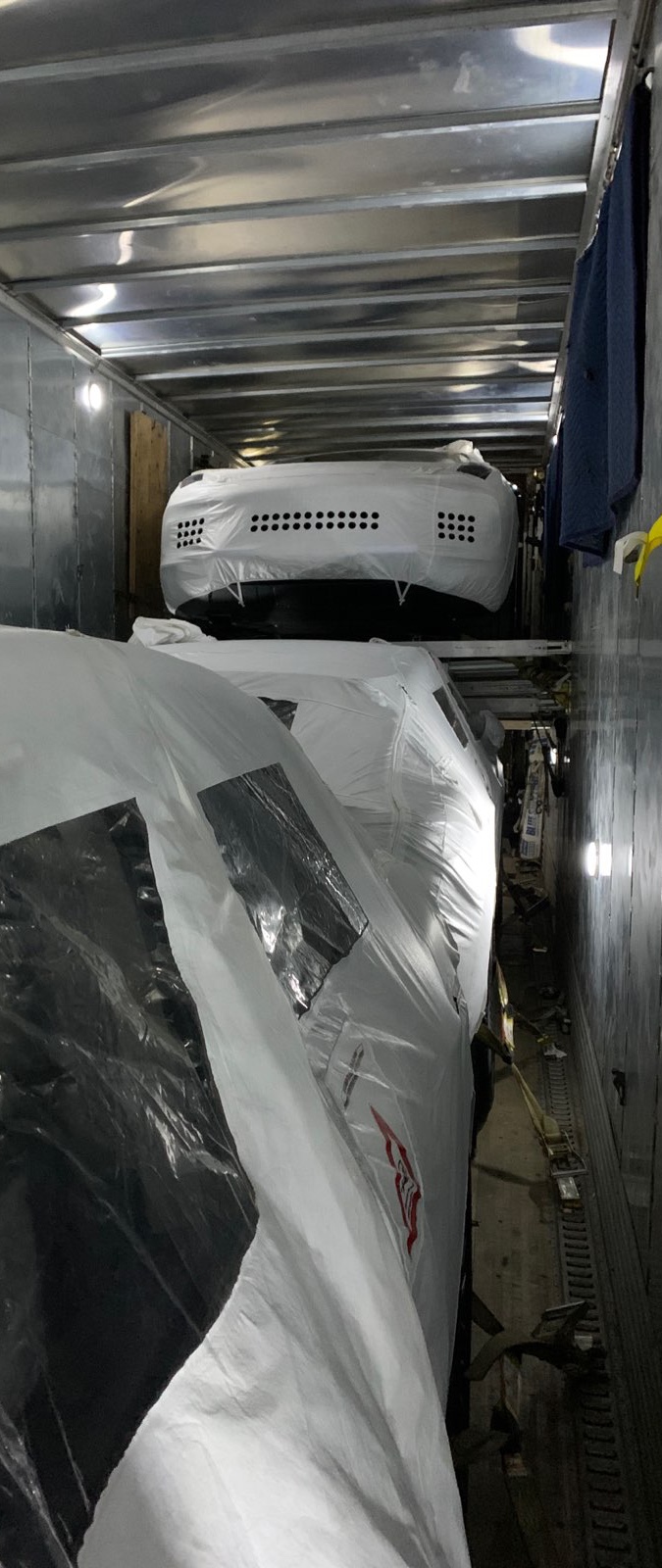 On Feb. 14 the Government of Canada ordered all travellers must use the ArriveCAN app to re-enter Canada. It was later clarified by the Canadian Trucking Alliance (CTA) that as of Feb. 21, it will be required for all travellers to submit their information electronically before or when entering Canada. There are three methods in which drivers can comply with this order. By using the ArriveCAN app, through a web portal or by oral declaration at the boarder.
"It used to take hours to cross the border and now everything is all precleared and you just hand them – the customs – a piece of paperwork with a bar code on it," explains Woodward. The bar code then displays who you are and what you are transporting.
"Cars are a little different," says Woodward. "We have to actually go inside, and they have to go through everybody's declaration of what's in their vehicle."
For other truckers, the order posed some challenges. Marco Beghetto, vice-president of communications for the Canadian Trucking Alliance, said 20 per cent of its cross-border truck drivers aren't tech savvy. "They don't even have smartphones," says Beghetto. 
"We're working with the trucking companies to work with their drivers to get either a smartphone that can accommodate the platform or work with their trucking company so that they can input their information before they arrive at the border through a laptop or something of that nature."
The CTA has also released training packages for companies to distribute to their drivers.
To also help secure public health, the federal government is reviewing the potential for testing truckers for COVID-19.
"We're working very closely with the Public Health Agency of Canada and also with our provincial health authorities to [look] at implementing a system of regular testing to help protect those essential workers and truck drivers that are coming into the country and also to ensure that they're not the source of any new infection," Public Safety Minister Bill Blair said in a recent interview.
When asked about Blair's comment, Beghetto said: "All I will say on that is we have a good relationship with the government. We have classic communication, and we are operating under the policy of the federal government which is to exempt essential workers including truck drivers" from border restrictions. 
Meanwhile the CTA has released a statement stressing that the spread of COVID-19 among trucking company employees has been "extremely minimal."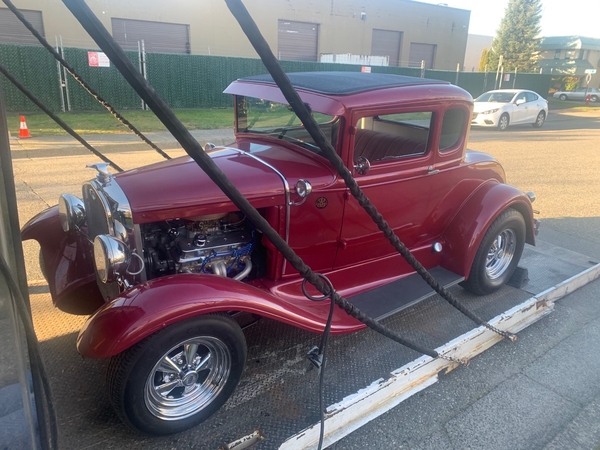 "CTA is not supportive of mandatory COVID testing of truck drivers (at the border)," the statement said. Instead, the CTA encourages the federal government to continue exploring the idea of having voluntary testing sites at truck stops or rest areas, where drivers can access them easily away from the border.
The alliance highlighted that the working life of a long-haul driver is self-isolating by nature. "Many commercial drivers travelling through the U.S. over several days have very limited contact with others and many forms of contactless deliveries have been implemented," according to the statement.
Woodward says he takes all his own food, so he doesn't stop at restaurants. "I probably go into a truck stop once a day, grab a coffee."
"We don't see anybody," says Woodward. "We do (vehicle transportation for) a lot of snowbirds, so they just give us their codes to their garage, and we put their car in their garage or pick it up from their house."
Woodward explains a lot is automatic now. When you want to have a shower or go to fuel, you don't even see anybody. 
---
More Stories